Instagram Marketing for Fitness: 10 Companies That Do it Right
July 6, 2015 – Pavel Aramyan
Instagram Marketing for Fitness: 10 Companies That Do it Right
Instagram is one of the best social media platforms for companies in the fitness industry, hands down. The main reason is that both fitness and Instagram are visual based, and people love watching fit people and thinking "Wow, I wanna be like that too!"
Sharing photos of their clients, who use fitness products has a great impact among consumers. Also having inspirational and motivating content is the right way to go here.
However, it's not only about the visuals. If you want to make Instagram marketing for fitness successful on, you will need to do these 3 steps:
1. Generate Great Content – You can't hope to achieve results if you make content with sales in mind. Your content has to be made for your consumers and nothing else. Offer value and support to your customers, they will appreciate it.
2. Create Your Network – In fitness business, people often refer to social media for help and support. Guide and educate them on their fitness journey, by providing valuable and educational content and you will notice how your number of followers starts to climb fast.
3. Professional Photography – As I said, both fitness and Instagram are 90% visual, so you absolutely need to have quality images on your page. You have to be able to tell your company's story with the help of visuals. Make your IG page what the fitness enthusiasts strive for.
Take a look at those companies that use IG to great success, while executing all the 3 key points mentioned above with excellence and hopefully learn something from them.
1. Any Time Fitness
Instagram Handle and Stats:
Highlights:
This small yet awesome fitness center chain is a great inspiration to lots of people. With beautiful, simple and inspirational IG images, they are surely doing their job right. Fun, engaging, beautiful and inviting.
2. Race with Reason
Instagram Handle and Stats:
Highlights:
This nonprofit organization hosts race challenges for different people and all the money they earn gets donated to charity. Their truly striking photography and awesome network are really doing a great job on IG for them.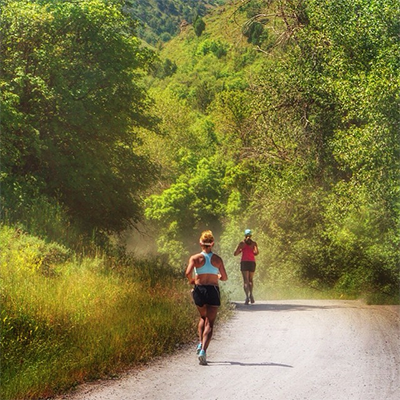 3. Shredz Women
Instagram Handle and Stats:
Highlights:
Shredz Fitness & Nutrition Company is only operating for 3 years, but already has a huge network and fan base. Their IG content includes their products, brand image and some of the most beautiful women you can find, using their product line. What more motivation could you wish for?
4. Lululemon Athletica
Instagram Handle and Stats:
Highlights:
This brand is all about inspiration, engagement, dedication and fun that we take in life, fitness and living a healthy life style, and they have succeeded at it, no doubt here. Their photography and content on IG are enough to inspire anyone to start working towards a healthy lifestyle the moment you see it.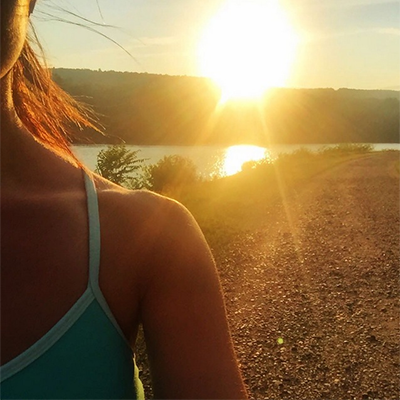 5. Nike Women
Instagram Handle and Stats:
Highlights:
The world famous sports gear brand is always at the tops. Every visual is a work of art on its own, and shows dedicated strong women, working towards their goal. No words needed for these guys, only claps.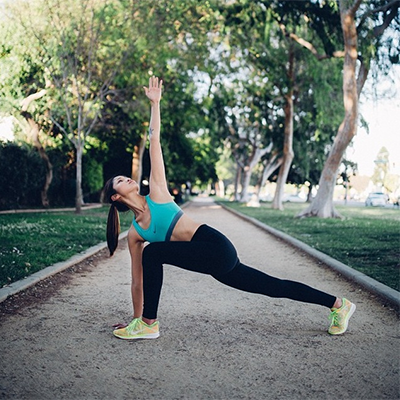 6. Athleta
Instagram Handle and Stats:
Highlights:
This active wear brand with their amazing slogan #FuelingAmazing for women is doing a really great job on IG. Their pictures full of inspiration, life and and fun. Their content will energize and drive "the amazing" in every woman that takes a look.
7. Cellucor
Instagram Handle and Stats:
Highlights:
Another famous and powerful Fitness & Nutrition company that is great at Instagram marketing for fitness. Their content is all about power, dedication and never backing off.
8. Under Armour Women
Instagram Handle and Stats:
Highlights:
This amazing brand shows beauty in a very strong way. Pictures to which average women can relate to, showing strength, dedication and power to do anything they truly want to. With their latest campaign "I will what I want" they communicate strength, beauty and willingness to become what you want for all the women all over the world.
9. New Balance
Instagram Handle and Stats:
Highlights:
The shoe and apparel company New Balance inspires young athletes and newbies alike. With just a look at their IG feed, you could sense the time & dedication they put into their photography all speaking of excellence, comfort and style.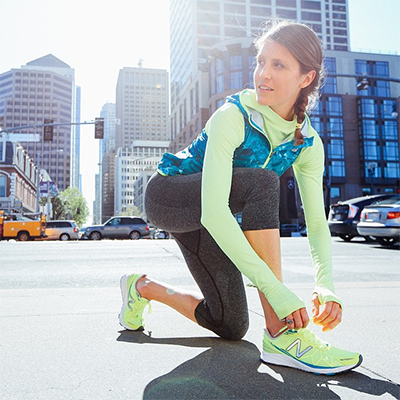 10. Crossfit
Instagram Handle and Stats:
Highlights:
Crossfit captures beauty, strength, dedication and persistence all at once. With just a sneak peak at their IG page, you will be overflown with the strength and power of their content.
These 10 companies really know what they are doing when it comes Instagram marketing for fitness. What was just an app for sharing photos and videos at first, is now a social media giant with 300 million active users every day. Since fitness relies heavily on visuals, these 10 companies didn't fail to grasp that idea fast and turn their Instagram page into a non stop lead/customer generating machine, while also providing value and inspiration to their users. Perfect match!