Coca-Cola is one of the most successful companies in the world. Not only are they the main brand in soft drinks, but Coca-Cola is also accountable for a range of brands that includes MyCoke, Fanta, Sprite, 5 Alive, Schweppes, Powerade and Dr Pepper.
Coca-Cola's Digital Marketing Campaigns
Organization
Social Media Handles and Stats:
Highlights:
The company REACHED 1.9 BILLION servings of The Coca-Cola Company beverages each day. That is lots of refreshment every day
Coca-Cola RANKED #3 on Interbrand's Best Global Brands list with a brand value of $79.2 billion.
Named Creative Marketer of the Year by the Cannes Lions International Festival of Creativity and won 20 additional Cannes Lions awards.
So, let's look at 10 successful digital marketing campaign from Coca-Cola. Of course I am putting my personal favorite first.
1. Share a coke
Probably this was Coca-Cola's most interesting digital campaign so far. Share a coke was such an uncomplicated idea, yet the response was astonishing and it has been running for about 2 years. In 2011 the increase in sales with this campaign was about 7%, but media impressions earned more than 18 million and traffic on the Coca-Cola Facebook page increased by 870%. This digital campaign allows people order personalized Coca-Cola bottles and in some countries the labeling has completely changes, with various names on the bottles.
2. The Coca-Cola happiness machine
Despite the boring name, this digital marketing campaign turned out to be very successful. This Coca-Cola vending machine literally dishes out drinks, pizza, flowers and sandwiches. What really awesome about this machine is the fact that some of the machines require a certain action to earn your reward. Like the one in Singapore that requires a hug or the one in Belgium where you have to dance in order to get your reward.
3. Coke zone
This was a reward program from Coca-Cola that launched in 2008; their aim was to arrest customer flair and to motive them to engage and help with global CRM efforts. The key was an email and SMS program that sent personalized offers and rewards—this was triggered by things like birthdays, re-activations and referrals. The results for the digital marketing campaign from Coca-Cola were very impressive.
4. King of the recycle
Coca-Cola wanted to motive people in Israel to recycle, so they created Facebook places for 10 000 recycle bins around the country. People were urged to check in and take pics as they recycled their bottles. Not only did people want to start recycle, but it also gave Coca-Cola a dedicated company name!
5. Super Bowl 2012
Another digital marketing campaign form Coca-Cola in 2012 was the Super Bowl campaign that involved 2 polar bears who reacted to events on the field in real time. People were enabled to interact with the polar bears. This was done via Facebook or Twitter and when the bears responded, they pulled out a smartphone to tweet.
6. Tweet your Christmas wish
For the festive season in 2011 Coca-Cola made people feel incredibly special, when they gave them a chance to have their tweets displayed on its enormous neon sign in Piccadilly Circus. People were requested to send their messages through Coke zone and they were then able to see it live on the billboard.
7. The friendship experiment
In China people were asked to take part in Coca-Cola's digital marketing campaign called 'Friendship experiment'. The photographer they used was Kurt Tang, who asked people to take part in a moment of connection, while touring Guangzhou.
8. The Ahh effect
This was one of Coca-Cola's newest digital marketing campaign that involved a number of online games aimed at teens. Their idea behind this was to come up with fun digital games that were aimed at mobile users. This is said to be Coca-Cola's first All-Digital campaign and they anticipate that it will be on-going for a number of years.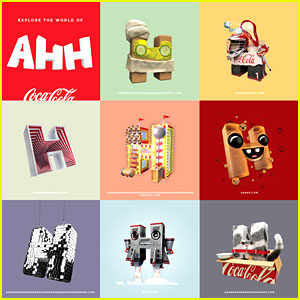 9. London 2012
For the 2012 Olympics, Coca-Cola decided to reach out to teens by taking advantage of the social values of the Olympics. This digital marketing campaign was called 'Move to the beat', where the whole world was seen getting together for this specific event. They used 5 Olympic hopefuls and used their sport sounds to create a song.
10. Digital media advertising campaign
For 2 weeks Coca-Cola ran a digital forecourt screen advertising campaign in order to lift sales of the 500ml Coca-Cola and Coke Zero. This 10 second ad motivated people to visit their site, cokezone.co.uk, to 'win millions of happy prizes instantly'. Coca-Cola of course used the 500ml Coca-Cola and Coke Zero bottles on the ad.
There you have it…Coca-Cola's top 10 digital marketing campaigns. Leave your comments and let me know which one is your favorite.