According to Inc.500, HubSpot is the second fastest growing software company and the 33rd fastest growing company overall. Moreover, Forbes lists HubSpot as #17 in the Top 20 list of "America's Most Promising Companies". What makes HubSpot so appealing and distinctive is that it's fully integrated "website command station". By this I mean that you can do a lot of work with it.
Businesses that use HubSpot feel no need to invest in other software programs, as with HubSpot you can edit your website, review analytical information, create, publish content and blogs, increase your social media scope, measure page rankings and keywords, track and convert sales leads and so on. 2 years ago Incredo also decided to become a Hubspot customer and Hubspot partner, and here is our experience with it so far.
Businesses that use HubSpot are much more effective than those which don't because with HubSpot these businesses have access to:
Flexible content management system (CMS): One of the biggest benefits that HubSpot provides to its users is that it can be customized for almost any type of business. CMS tools available in HubSpot let you create, edit, update and optimize content in a few easy steps. Using this tools is much more cost effective than having a website developer and more controllable for business owners.
Social media analytics: Of course, the best way to measure success is to look at results. If you want to know how well your social media campaign is doing, you need to use HubSpot, as its social media analytics tool lets you track, participate and implement the most effective social media campaigns on the web. For instance, you can fully integrate your Twitter, Facebook, Google+, LinkedIn and other social media accounts to post, share, tweet and communicate with people about your products and services.
Search engine optimization (SEO) tools: With these tools businesses can optimize their website and make it more attractive and appealing for their buyer personas. One of the great things is that most of their keyword tools are included in their monthly licence. Such tools will help you create a strategy on how you can be easily found on search engines and how you can improve your rankings.
Easy updating and editing: HubSpot offers its users an amazing control panel that lets them edit their website, add new blog posts and publish social media content. All these things can be done from one central location and will save a lot of time that businesses would otherwise spend on using multiple sources for website and social media profiles.
These are just a few benefits that companies get using HubSpot. However, all depends on your ability to correctly use this platform and get the most of it. Here are 10 things that prevent businesses from getting the most of their HubSpot portal.
1. Not creating personas correctly
There are some companies that don't know how to use persona tool correctly in HubSpot and there are some, who even don't know what is a persona and why it's important. To fully understand why personas are so important, think for a moment. Are you going to market to a doctor in the same way as you would to engineer? Of course not, because they have different interests, preferences and demographics that need to be taken into account.
HubSpot has an integration of personas into its product suite, which enables inbound marketers to optimize their content for intended target audience and to customize website's user experience for each of personas. It may seem that it's too difficult targeting specific personas, but HubSpot Content Optimization System(COS) simplifies this process a lot.
Once you have targeted personas for your company, click on "create new personas" in your HubSpot dashboard. Here, you should put the name, picture and necessary information in the persona's profile and add internal notes on the roles, goals and challenges of this specific persona.
The next step in the process is associating your leads with corresponding personas. To do this, create a custom form field, so that when a visitor takes action(like downloading content or subscribing), he/she will be asked a question and based on the answer, he/she will be associated with one of you persona profiles.
Now, when you have your leads linked to persona profiles, you can pull accurate information about their demographics. Try to collect information from their answers to your form questions, interviews, social media profiles, phone calls or in person discussions.
2. Focusing on assumptions instead of analytics
Making assumptions means believing things are correct with little or no evidence that you are right. Assumptions can often lead businesses to a mess. Most of the problems of businesses usually stem from unproven assumptions. Therefore, instead of relying on assumptions that for example a buyer persona is the right one for your company or focusing on a traffic source just because you think it's the best one, you should focus on analytics. This is where HubSpot can help because analytics is one of the main features they offer. With HubSpot's inbound marketing software platform, you will have access to integrated metrics that connect your contact database, content and website traffic all in one place.
Features of HubSpot Analytics
Here, you can combine all your marketing and sales reports in one central place, as HubSpot's Reporting add-on lets you create different dashboards for different team members, departments and segments based on your company's needs. Moreover, you can even make changes to reports directly from dashboard without going into the report builder.
Revenue analytics (Enterprise only)
B2B marketers should create reports about the number of companies in their database, not just about individual users, and the companies report help marketers put revenue numbers next to their marketing activities. You can find out how much revenue you got from the companies in your database and identify the main marketing channels that generated the highest revenue for your business.
Marketing channel analytics
To make smart marketing decisions, you need to have data on your recent campaigns and activities. HubSpot's analytics gives businesses the chance to understand the performance of their marketing channels. First of all, you can get some report on your landing pages, identifying the visits, contacts and customers generated through landing pages. Secondly, you can get deliver, open, click and churn data on your emails and see the overall performance of your email campaigns. Finally, you can view conversion ratios of your CTAs and create more professional and effective ones for your future campaigns.
HubSpot analytics is constantly recording your events covering the complete customer lifecycle from first connection to their purchase decision. Now, you will have complete information on how people discovered your company, as the Sources Report looks at traffic that brought visits leads and customers to your website.
Additional tools for analytics
There are even more tools that can help you make smart decisions in your business. For example the Mobile app of HubSpot Analytics lets you see your current month's progress on the go. Or, tools of competitors, let you discover how you rank against your competitors in social media networks.
3. Not using social media tools effectively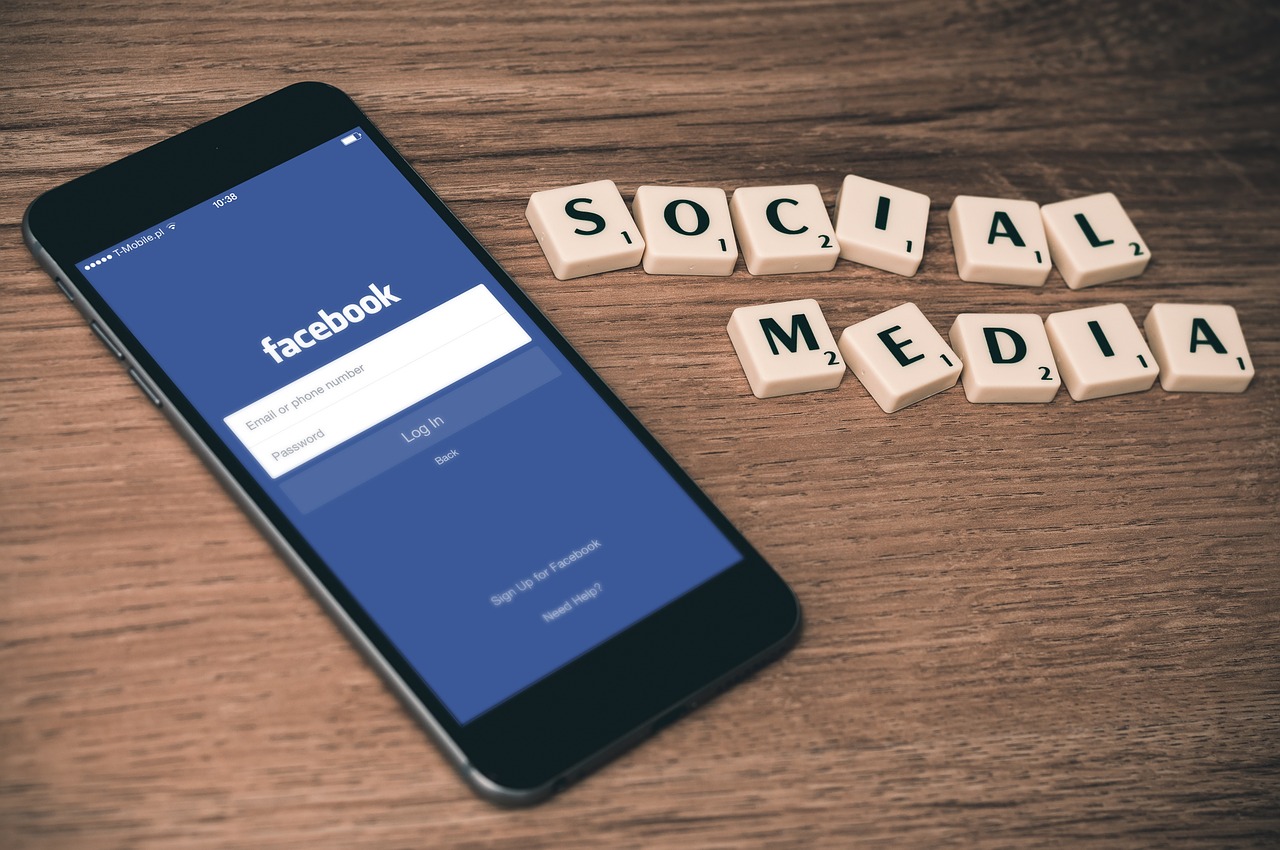 You can't deny that social media is an effective and powerful resource for businesses. With more than 75 percent of online adults on social media, it's a great way of reaching and interacting with your target audience and sharing information about your company. Social media provides opportunity for businesses to increase their reach, traffic and leads. However, if it's not used correctly, it can hurt your company's reputation, for example when you don't respond to negative feedbacks in the right way, when you do nothing else than promotion your products, when you constantly spam newsfeeds of your followers or when you don't use the right hashtags. Good news for you is that with HubSpot platform, your social media marketing strategy will be in reliable hands.
Social media tools of HubSpot give businesses full control of their social media channels, allowing them to manage their social media presence from one central place. This integrated tool makes it easy to build relationships, expand reach, monitor audiences, schedule posts and more. Here are the main tools of HubSpot's social suite:
Managing all social media accounts of your business can turn out to be time consuming for your marketers. Besides that it's difficult to find the right content for your audience, it's also time consuming to respond to all engagements that you get on your pages. Social inbox addresses these problems by integrating different social media tools in one place. Here, you can identify those types of content that generate most interaction, respond to conversations, gather information about new followers and more.
This is a great tool that helps businesses to stay up to date and informed about the industry news, trends and so on. Monitoring allows you to listen to Twitter for conversations that are relevant to your business. For instance, you can use this tool to track Twitter messages, follow certain Twitter lists, respond to social media updates.
With this feature, you will be able to post to all of your social media accounts(Facebook, Twitter, LinkedIn and others) and track inbound social traffic. This is a great way for promoting your social media content. As an example, you have the chance to attach some links to blog posts, landing pages, pictures and more. The social media publishing tool is great choice, when you want to:
promote blog content or landing pages
increase traffic and SEO rankings
publish a post to all social media channels at once
schedule posts
track the effectiveness of your campaigns
4. Not using workflows
There are still some companies that don't know the right ways of utilizing workflow tools and strategizing them so that they bring the highest return for their business. If your leads don't flow through a smooth system, then the chance of converting them into customers is zero. This is where HubSpot's workflows tools come to help you. Here is a guide for you to help you understand how you should utilize HubSpot workflows effectively.
Define your goals and resources
Before you begin, make sure to focus on 2 main aspects of setting up a workflow: clearly defined goals and resources necessary to achieve these goals. In general, your workflows are tied to content offers, which in turn are tied to stages in the funnel. For example, when someone downloads a Top of the funnel (TOFU) content offer, the goal of the workflow should be converting them by Middle of the funnel (MOFU) offer. When the lead is in a MOFU workflow, the goal should be making them download a Bottom of the funnel (BOFU) offer.
To achieve your goals, you need to clearly estimate resources you have, such as set values, contact properties internal emails and so on.
Choose a starting condition and workflow type
To use workflows, you need to choose one or some of the following starting conditions: when user completes an event, visits a web page, joins mailing list or submits a form. Note that these conditions can vary depending on variables such as date and time. As to workflow types, here you have 3 options:
1. Standard workflows, which are triggered when user meets a starting condition, such as when he/she downloads a content offer.
2. Property-based workflows, which operate with date-type property, such as birthday, expiration date.
3. Fixed date workflows, which are set based on the date you have determined.
4. Consider the settings of the workflow
To get the most out of the workflow, try to be specific and focused in determining its behavior. To streamline the process, try to align the workflow settings with your needs. Change the settings to determine whether contacts can go through a particular workflow more than one time. Or, decide if there is a specific time, like certain days of the week, when workflow should be implemented. There are many other points to take into account in workflow settings, like option of removing a user from workflow, blocking some contacts from being added to workflow and more.
Use workflows for internal tasks
Workflows are also great for managing internal tasks, such as setting contact property values or creating internal notifications for your sales teams. You can create a workflow to send notifications to sales team when something needs to be done based on users' actions. For example, you may create a workflow, that when users download your eBook, your salespeople will be automatically notified to make the future offers.
Once you have created a workflow, it's the right time to test it to make sure that it works correctly. You need to make sure that it works properly before putting leads in it. To test it, use an internal contact or test contact. The test will take the 'faux' user through the workflow so you can see how the workflow functions or malfunctions at each step.
Now when the workflow is tested and you are sure that everything is right with it, you should measure the performance of it. You can evaluate its performance in the Actions, Performance or History tabs. The first thing you need to follow is how many users have gone through the workflow and converted on the goal offer. If the number of users is less than the goal of your workflow, you may need to tweak it to get higher conversion rate.
5. Not creating Call To Actions (CTAs) correctly
CTAs is a very important tool of HubSpot, that can give you many benefits if you know the right ways of using it. If you use it in the right way, you can turn your visitors into leads, whereas if you don't use it appropriately, you won't get positive results and therefore, will miss out on 80 percent of your conversions.
With HubSpot CTA tool, businesses can:
Monitor their CTAs and analyze the performance and the location of each one
Create "smart" CTAs, which completely can change depending on the visitors' interests, industry, preferences or the stage in your funnel
Come up with the best CTAs, by implementing A/B tests on everything, starting from the offer ending with the color of the button
Create CTAs in just a few minutes and attach them to related web pages and content
CTAs are one of the most important components in any lead generation strategy, however without the proper tools, it can be a huge challenge. To be effective with it, try to use the capabilities that HubSpot CTA builder and you will surely notice the performance improvement of your CTAs.
6. No sales and marketing alignment
Another important thing that prevents businesses to get the full benefits of HubSpot is having no correlation between their sales and marketing efforts. Of course, sales and marketing are different departments with their own purposes: Sales exists to make sales and marketing exists to make sales process much easier. The main goal of any business is to sell and for this, the support from marketing is essential. Having no connection between your sales and marketing teams will bring you poor results.
So, HubSpot helps your company here as well, as it provides range of products that not only makes sales team better but also unifies sales and marketing departments.
HubSpot CRM was launched last year in INBOUND14 and quickly got popular. Currently, more than 60 000 individuals use it. With HubSpot CRM, your company can get many benefits. First of all, you may keep all your contacts in one central database. Secondly, by integrating HubSpot CRM with your email and browse, you can automatically log every interaction with your prospects. Finally, this great tool helps you enrich database in an easy way, as it browses the internet for you and keeps track over 13 million companies. When you enter a contact, HubSpot CRM automatically fills the information about the contact's company.
Besides these benefits, HubSpot CRM also provides a great chance to bring your sales and marketing teams together. Once implemented, you won't need to sync contacts between HubSpot (marketing) and other database (sales) anymore. Sales and marketing can function together more effectively, as information will be passed easily between these two departments.
The new Prospects tool of HubSpot lets sales reps enter criteria that make up the companies most likely to become customers and reveals those ones that match the criteria. For marketers, it's not just a selling tool, it's a chance to collaborate with sales team to better understand who are the best prospects of your company and set up the right criteria for them. Subscribe to the notifications with sales reps and see whether there are ways you can help reach out these companies with customized content and campaigns.
This tool was launched with HubSpot CRM at INBOUND14, and it has already got famous among sales professionals. At first, this tool was just an easy way to get insights on what happens to communication that sales reps send once it leaves their hands. However, now, Sidekick has some great new features, and one of the most useful ones is Connections. This is a great opportunity for sales reps to find out connections that already exist with people and companies they want to reach. When someone views a company with Prospect tool, Connections looks at email history to find out if there is anyone in your company who knows someone from the prospect company.
7. Not taking advantage of responsiveness feature
Having a responsive site means that your site can be compatible to all devices, like PC, mobile, iPad and so on. In other words, if your website does not adjust to different devices quickly, then you don't have a responsive website.
The HubSpot Website Platform ties your content in a marketing system, optimizes it for search, adjusts to different devices and even allows you tailoring your website to different visitors. Here are the main features of HubSpot Website Platform:
With inline editor and flexible design manager, HubSpot has different design ranges that will satisfy everyone in your company from marketers to designers. With inline editor, you can create pages just in few minutes and you will see how that page will look like in different devices.
Smart content for personalization
Your visitors are not one-size-fits-all and your website should not be wither. At professional and enterprise levels, HubSpot lets you personalize your website content like forms, CTAs to respond to needs of each visitor, lead and customer. You can even get some recommendations about your audience and the type of content to use in order to have best results.
Mobile optimization with responsive design
By using HubSpot, you can be sure that your website will look good on any device. If it's built with responsive design, then all your pages, like website, landing pages, blog or email will automatically adjust to the device visitor uses.
Converting leads into customers is not easy and it's not a straight line. This is why HubSpot presents more than website traffic reports. It shows how customers first discovered about you, which are the emails and messages they have engaged with and what it the main reason they purchased. In addition, you can know which channels bring most of the visitors to your website and manage these channels more effectively.
8. Not identifying lifecycle stages correctly
Lifecycle stage is one of the best features of HubSpot, which helps companies know in which stage of marketing funnel are their contacts. It's a great tool that can be used to properly segment contacts within HubSpot. As a result, you can create different email lists for each of your segments to send them highly targeted nurturing emails. However, sometimes many companies fail when they are not able to correctly identify their lifecycle stages. Here are different lifecycle stages in HubSpot, that you should be familiar with.
Subscribers: These are those users who know about your business and who visit your website periodically. Usually, subscribers are those segment of your contact database, who have only signed up for your blog or newsletter. To convert them into buyers, you need to nurture a long term relationship with them and offer such content which will increase the chances of moving forward in the customer lifecycle.
Leads: Unlike subscribers, leads show more interest about your offers and services. Leads fill out a form with more than just an email address in order to get some content-based offer from your website. As each lead shows higher interest in your company and is ready to close sales, they move to further lifecycle stages.
Marketing Qualified Lead (MQL): These are the people who identified themselves as deeply engaged, sales ready contacts than your usual leads, but who are not yet ready to become full opportunities. In this case, you need to allow certain designed forms to trigger the promotion of a lead to the MQL stage, particularly those that gate bottom of the line funnel offers like demos, guides and other sales ready CTAs.
Sales Qualified Lead (SQL): These are those leads who, according to your sales team, are accepted as worthy of direct sales.
Opportunity: These are contacts who have become real sales opportunities in your CRM.
Customers: This is the favorite lifecycle stage of everyone: actual, paying customer.
Evangelist: These are your customers, who are also advocates for your business. They speak positively about your company and their networks usually bring in new customers for your business. This is a great chance for you to attract those leads you may not have been able to reach otherwise.
Other: Examples of this lifecycle stage are for example closed lost opportunities, customer renewals or key accounts.
Here is a great project of HubSpot, which will help you complete all the steps of setting up lifecycle stages in HubSpot. After completing these steps, you will be able to:
Segment contacts to send them the right offers
Track how your contacts move through buying cycle
Monitor leads on social media networks to provide them with customer care
9. Not using keyword tool effectively
Surely every business owner wants to be at the top of Google and other search engines because it means that high number of internet users will be directed to their website and some of them would become leads and customers for them. However, many business owners don't know how to master SEO. That's where HubSpot's Keyword tool comes to help, but still many HubSpot newbies don't know the ways of mastering it. For this purpose, we present the effective ways of using the HubSpot keyword tool and selecting the right keywords for your business:
1. First of all, you need to fully understand what your business is about. Think of three or four related concepts and use them as column headings in the spreadsheet. Then, try to brainstorm and find out which are the concepts or phrases your customers might type into a search engine and add them under each column. This is a kind of long work to do, but you can do this just by using the HubSpot tool, which will suggest related keywords and phrases for your business.
2. Once you have the list of related keywords and phrases, HubSpot keyword tool will help you understand how perform different keywords. It will show you how often people search for them and how they rank in search results. This data can be a great chance for you to narrow down the list of your keywords and use the most effective ones.
With HubSpot's keyword tool, you can even find which are the keywords that most of your competitors use and how much effective are these ones.
10. Not having a valuable lead scoring system
Lead scoring is a feature that makes HubSpot so unique. Software programs like HubSpot usually don't offer such feature, and this is why many users are not familiar with it and don't see the effectiveness of it. This tool is a powerful one, as it lets you score leads so that you can easily determine which ones are hot leads and which ones are cold. In other words, you can see which leads are most interested in your company and its products/services.
Most businesses score their leads by using a point system that ranges from 1 to 100, where 100 is the most ready leads for a sales pitch. Points are given based on number of factors, which can include both off site criteria and behaviors on website, social media channels and more.
Once you have created the company's scoring system and correlated it with various interactions that leads can have with you, it's time to set it in HubSpot. By clicking on 'Add Rule" which is located in Contacts>Contacts Settings>Custom lead scoring, you can import as many parameters as you would like. The more rules you create, the smarter the system will be.
Each rule specifies a behavior and gives it a positive or negative values. When users exhibit such behaviors, they are awarded points. However, take into account, that each lead may be awarded points for each rule once, so if you have a rule for social media clicks to your website's contact page, the lead will be assigned points only the first time when he/she takes actions.
HubSpot's scoring system can also be used for segmenting your metrics and targeting your emails. You can get the list of those leads that have reached a specific score and create special campaigns for them.
Here are the 10 things that prevent companies from getting the most of their HubSpot portal, so we tried to show how HubSpot's features can add benefit and value to your business. To be effective and to have good results, you need to fully research the HubSpot platform, understand it from in and out and only in this case HubSpot's benefits will overweight its costs and will provide value for your business.