21 SaaS Companies Share Christmas Marketing Tactics For Incredo's Holiday Post
December 21, 2020 – Aida Grigoryan
21 SaaS Companies Share Christmas Marketing Tactics For Incredo's Holiday Post
If you are reading these lines, I guess the Christmas season is almost there. And you look for ideas on how to promote your software for these holidays. Or maybe you are curious whether Christmas marketing works at all?

We have interviewed tens of SaaS community members to understand how they perceive SaaS Christmas promotions. And here are the best answers we have received.
#1 Denis Lunev
Founder at DepositFix, Payment Integration for HubSpot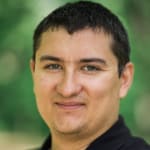 "The most expensive time of year to advertise on Google and Facebook is Black Friday and Christmas. What does it mean for your SaaS? Higher Cost Per Impression (CPI), Cost Per Click (CPC), Customer Acquisition Costs (CAC) and decreased Life Time Value (LTV).
So, the main question to ask here is "Can you really afford to pay more for less?
I figured that people are preoccupied with other things during Christmas. The message gets buried very quickly.
So I just stay low, don't run any discounted promotions and when customers are back to their normal routine in January we plan our regular marketing outreach. Works well."
#2 Jacek Wieczorek
Co-founder at Pulno, Website SEO Analysis Tool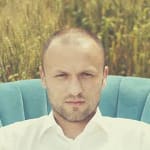 "We sure are going to run Christmas/New Year promotion for our software. But we don't plan running any paid ads as Christmas is wonderful but it's also the most expensive time of the year to advertise. And we do not really fit perfectly with our SaaS.
Instead, we will follow the steps of our recent Black Friday/Cyber Monday plan. That means getting in touch with websites featuring deals and coupons; preparing posts for social media, creating banners for our website and of course mailing for our users."
#3 Nikola Baldikov
Digital Marketing Manager at Brosix, Instant Messenger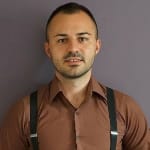 "On Christmas, everything feels "on-sale". And people simply want to treat themselves by getting products and services that they didn't consider buying during the rest of the year. It's in human nature to try to integrate – "Everybody is spending so much on Christmas, why wouldn't I feel in my best condition for a few days?".
Therefore, it would be a good idea to offer limited-time discounts for your clients to upsell them on your higher plans.
Another popular strategy is sending an Amazon gift card in exchange for having your customers leave their opinion on any review platform."

#4 Lilia Stoyanov
CEO & Founder at Transformify, HR Software

"In December, we send out a Christmas-theme e-newsletter to engage our customers and freelancers. It contains a summary of recent Transformify software updates such as fixes of customer issues. We also highlight the features that we have added in Q4.
This year we will ask hiring managers what new features they'd like to be included in the features wish-list. Our product and tech teams will work on the most requested improvements to be included in our 2020 roadmap. Another plan is to provide an extended free trial.
Running a giveaway contest for co-working space gift certificates might be a good thing to do to attract freelancers to sign up."
#5 Allison Hott
Content Marketer at OptinMonster, Lead Generation Software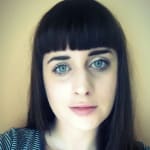 "At OptinMonster, each year we release new holiday theme collections that our users can use to create holiday-themed campaigns of their own.
We always announce the new holiday themes with a press release and notify our users by email. Besides that, we create holiday-themed blog posts where we can feature our new holiday themes as well."
#6 Téa Liarokapi
Content Writer at Moosend, Marketing Platform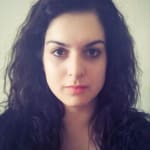 "Christmas is the only season in the year when prospects are not just considering to buy, they're *willing* to. However, if you want them to buy your product, you'll need to start preparing way earlier. Because prospects start preparing early each year when it comes to their Christmas purchases.
The threshold is always Thanksgiving and anything and everything starts right after Black Friday.
First of all, you'll need to come up with some fantastic seasonal content when it comes to email sequences, cold outreach emails, lead nurturing.
Secondly, you'll need to plan a seasonal social media strategy. Social media posts, video posts with some Christmas attitude, maybe with some nostalgic Christmas feeling. Then, create posts that will incorporate the logic of your most successful posts but with a Christmas look and feel.
Lastly, since Christmas is a time to give. Plan a giveaway or a special offer for your clients or followers. Send out your seasonal emails to prepare them for what is coming up, without giving away the secret. It can be a discount code or something special and limited."

#7 Carsten Schaefer
Founder and CEO at Crowdy, Social Proof Tools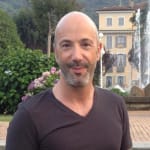 "There are several approaches we include in our holiday marketing campaign:
Black Friday offers – we give 50% off our annual plans for three days starting with Black Friday. 
Christmas email campaigns – we offer 20% off for the week between Christmas and New Year. 
Retargeting campaigns – for people that signed up for our free trial plans but never upgraded to the paid plan. 
Reactivation emails – for people that signed up for a free or paid plan but haven't used our app for more than two weeks. 
By using these approaches, we hope to win some new customers and win back some of the ones we've lost."
#8 Jeremy Moser
Co-founder at uSERP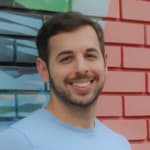 "When it comes to SaaS marketing in the Christmas season, one thing is more certain than death and taxes: email inboxes are jam-packed like Santa's bag of toys.
Expecting anything beyond normal conversion rates on generic email marketing is likely a fool's errand. Of course, unless you are offering discounts that are too good to be true (read: discounts you can't afford to give).
Instead of a carpet-bomb email blast, compile a list of your current clients and upsell them with limited-time deals. Personalize each email listing considering their goals, pain points, and how an upgrade or addition could lead to direct improvements.
Be specific. Keep it short. And please, add some holiday spice to your email."
#9 Rj Bryan
Co-founder at Credit Reps
"As the holidays hit, we take it as another opportunity to play a part in our target audiences' life. One of our most successful promotions was an email marketing promotion.
We sent an email with the subject line: "Your Secret Santa Is Here". Our open rates and CVR doubled. Plus, our leads and customers get a treat.
In the email for leads, we invited them to sing up for a free trial (card info required).
The email for the current customers was an option for a free trial for an upgrade or 10% off the upgrade. Most people chose the 10% because they already know the product works."
#10 Jonathan Alonso
Digital Marketing Consultant at JonGeek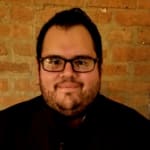 "Free is still powerful. And it works for the holiday season as well.
Call it the big Christmas exchange and give your customers a free month or 2 when they refer to your product. They share your software info with 100 contacts and get a free month in January."

#11 Amar Ghose
CEO at ZenMaid, Scheduling Software for Maid Services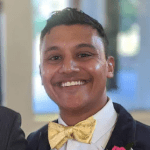 "Christmas is a time for giving. And we've used that multiple ways to draw a ton of positive attention to our company.
Here's what we do: in early December, we email our entire email list and offer to do holiday logos for them. Simple things like a snowy background and a Santa hat atop their logos. People love it and their customers love it too.
Here's the kicker though: instead of charging for this, or even giving it away for free, we ask for anyone who requests a logo … to donate to a charity…
The end result: a highly shareable campaign for our users, leads, and the organizations in our industry. When anyone needs software in the following months, we're the ones they think of."
#12 Claire Shaner
Product Marketing Manager at ZooWho, Info capturing app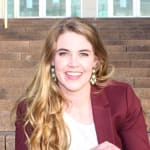 "To get your software noticed, you need to tell your audience what your software has to do with Christmas.
Is it a gift? Does it solve a Christmas problem? Does your company do something different around Christmas like a sale or charity campaign?
The platform that you do your promotion on depends a lot on what kind of product you have. But the messaging remains the same."
#13 Janja Jovanovic
Marketing Specialist at Vacation Tracker, Leave management through Slack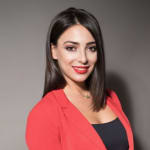 "Some ideas I'd like to give you to organize your SaaS Christmas campaign are the following:
-Give out a discount coupon,
-Make an article about all Christmas SaaS deals for link building and user acquisition,
 -Send a Christmas e-card to all of your customers."

#14 Mohammed Abuzar
Digital Marketing Specialist at Siva Solutions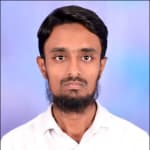 "Our product (American Dental Software) is basically for dentists to connect with their patients virtually.
With our new launch for this eve, we're excited to prepare ourselves with the offers and do an email blast.
As the holiday is hit for the Christmas eve, dentists get a lot of requests when the office is closed. So we are planning to take this as an opportunity to let them know that there's a virtual consultation tool. It can help their patients engage with them until they open the dental practice.
We plan to post on social media with seasonal content and promote the product with discounts for a limited time."
#15 Kean Graham
CEO & Founder at MonetizeMore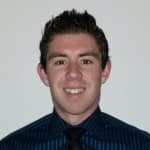 "In our industry, ad tech, the biggest quarter is Q4. And the biggest month is December because of the Christmas season.
This is the publishers' opportunity to earn the highest ad revenues of the year. As a result, we send specific tactics on how to get the most out of the seasonally highest month of the year.
And our SaaS solution, PubGuru that is a Header bidding platform would empower publishers to achieve that."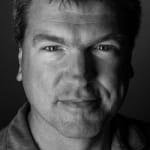 "The approach that we take to promote our SaaS tools over the Christmas season is usually the biggest discounts that we offer during the year.
Typically the holiday season is our 'slow' season. So we typically maintain decent sales by offering deep discounts.
However, this can be tricky as you don't want people to find out when you will offer the best discounts of the year. To combat this, we just run new campaigns and don't retarget previous visitors.
So we try to capture on the first or second touch and let the discount do the motivating to sign up.
We'll then follow up with a 'last-minute' offer that's retargeted to this new group during the last week of the year."
#17 Olivia Milton
CMO at Reply, Sales engagement platform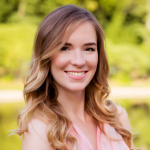 "This holiday season we decided to try the new tactic for us, which can be explained briefly as 'Pay less, get more value'.
When selecting any Reply subscription, a user gets more contacts to reach out to, more users to collaborate with, or additional email addresses."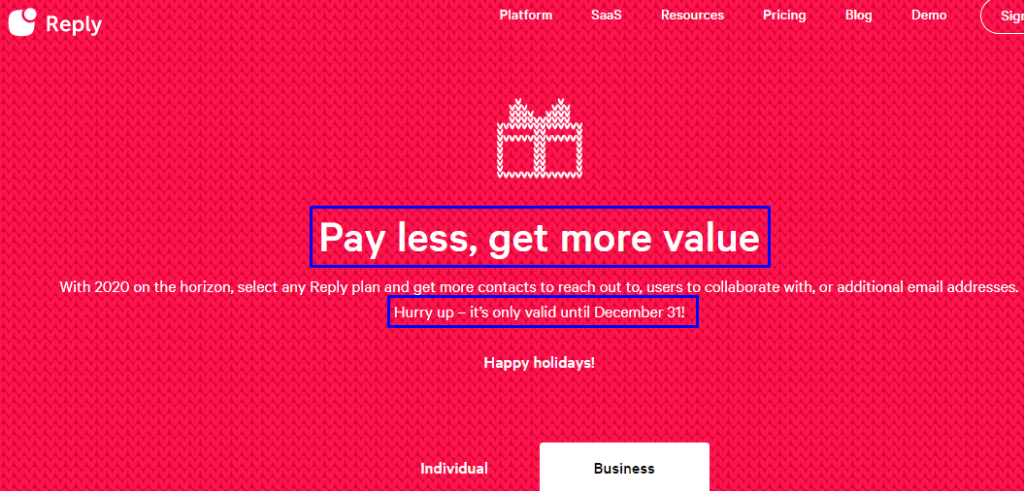 #18 David Morneau
Co-founder at inBeat, TikTok and Instagram Influencer Database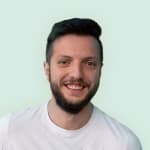 "The Christmas period is oversaturated with ads, promotions, and discounts. None of these tactics are sustainable or generate long-term results. We decided to offer targeted, highly personalized solutions to our long-term customers who were using the platform for at least 6 months.
We will be launching new features this Christmas, such as 
influencer tracking, 
YouTube and Twitch search engines, and 
an influencer catalog with pricing. 
So we will be offering selected clients to try one feature of their choice for free for three months. It is a great way to test the platform, gather customer feedback, and make our clients feel special by giving them exclusive access to a unique set of features."
#19 Christian Bolz
Founder at Retail CRM Cloud, CRM for Retailers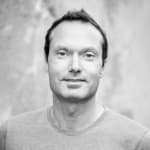 "Holidays are the most expensive time of the year for PPC and other paid advertising methods. Put a booster pack on your referral marketing program by providing your existing customers with a limited-time loyalty program rewards package. The reward, in this case, can't be just something ordinary or basic.
If your loyalty program has 1-month free access to premium features, change it up to 2-months free with added extra benefits (*loyalty offer till 31.12.)
If your company has a freemium model in place, don't offer just full access to your great system. It has to be something that goes up and beyond, e.g. passes to a popular global event for the people who get 5 referrals to the premium plan."
#20 Petra Odak
CMO at Better Proposals, Online Proposal Software

"This Christmas, we don't plan to do any sales-y promotions and try to persuade our customers to buy. It's been a rough year for many of them. So we'll just send a mass email wishing everyone happy holidays and hoping that 2021 will be kinder to us all. At the very end, we'll include a link to purchase one of our plans.
That way, we won't push anyone to to buy anything – we'll just merely ask for the sale.
We already had a discount for Black Friday so we don't want to have another one for Christmas as well – it devalues the product."
#21 Borja Prieto
Head of Growth at Froged, Customer Success and Support Platform 

"We're going to launch a christmas-themed video filmed by the team announcing our new investing round plus the new features added along Q4.
As for sales-focused activities, we're going to target already expired trials with these 'news' and offer them a new trial with a limited time discount (buy before Christmas)."
Did you like these Christmas marketing comments by SaaS community members? What's your SaaS strategy for this Christmas?
Wishing you happy holidays!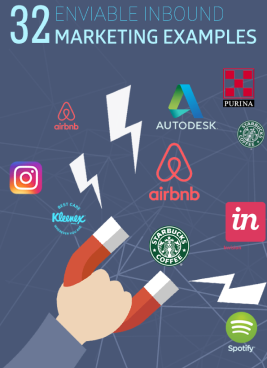 32 ENVIABLE
INBOUND MARKETING
EXAMPLES FROM
(AIRBNB + AUTODESK+ INVISIONAPP AND ..ETC)

DOWNLOAD YOUR E-BOOK