Currently there is a huge number of Inbound marketing agencies out there. However, it does not necessarily mean that all these agencies are good ones and you can trust them with all your Inbound marketing. The reason is, that there are some common mistakes that some Inbound marketing agencies make and do not pay too much attention to. Everyone makes mistakes and that's why we wrote this article. We are here to help Inbound marketing agencies review their mistakes and correct them in order not to have negative impact on their clients. So, check out these 3 common mistakes that your Inbound marketing agency can make.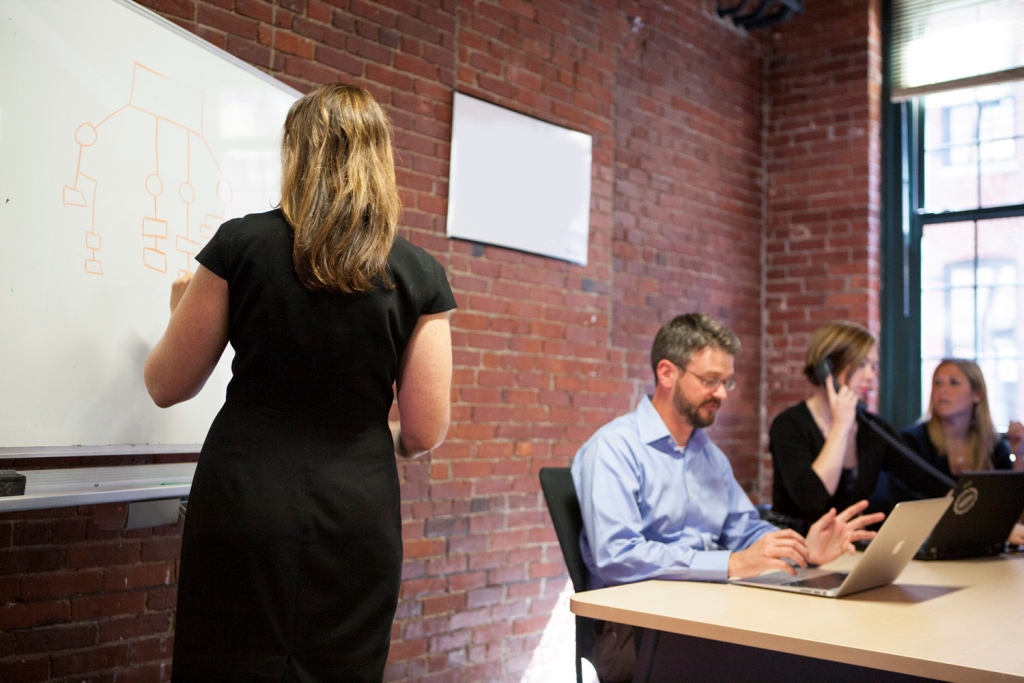 1. Trying

to

D

o

A

ll

S

imultaneously

One of the biggest mistakes that many Inbound marketing agencies make is that they think that it is good to do all at once. Of course, it would be great, if you could manage to do everything. However, taking into account the limited resources of the agencies, it is almost impossible to manage everything simultaneously. It is of course great, when such agencies have high expectations and are so motivated, however it is proved that doing everything at once leads to poor results. The reason is that in order to be successful in Inbound marketing, you need to implement your Inbound marketing strategy over several months and take steps separately from each other. Otherwise, you will result in a mess and have unsatisfied clients, as it would hurt their marketing campaigns.
So, instead of doing everything at once, try to prioritize your tasks, for instance which one is the most important for a specific company: blog, social media, website or email? Try to understand which one of these is better for that company, which one needs most of the work and focus on them. For instance, if you notice that there is less engagement in social media networks, but your email marketing is performing much better, then first of all you need to focus on the email lists and make them better.
2

.

Setting

U

nrealistic

G

oals

Setting goals is one of the most important steps in every Inbound marketing campaign. By setting goals, it becomes clear for you and your staff in what direction your agency should work and in which spheres it should focus. In addition, goals are great ways of measuring results, as it helps you understand in what time you reached it, in what ways and how much resources it took from you. So, it is really important to set right and realistic goals. However, there are many Inbound marketing agencies who fail here as well, by setting unrealistic goals. It is, of course, great if you set high standards, however you should also need to make sure that your goals are SMART. SMART stands for:
Specific: This means, that your goals should be very clear. For instance, if you have a goal of writing more blog posts during a week, instead of setting "write more articles" try to set "write 5 articles per week". This concerns to deadlines as well. Try to be clear and concise.
Measurable: Your goals also must be measurable, in order for you to understand which part of it you have already reached and which not. Numbers are the only way you can measure your success.
Attainable: It is very good if you have high expectations, however don't be unrealistic. Try to be honest to yourself and think of the capabilities of your staff. Try to set goals, which can be attained by your agency.
Relevant: Try to set goals which are relevant to your client's business. For example, if your client is a fitness company, try to set goals of attracting more customer for it.
Timely: Finally, your goals need to be time adjusted. This means, that every goal should have an exact deadline and you should stick to it.
So, this is the main way for many businesses to set their goals. Try to stick to it and you will have better results.
3

.

Ignoring

the

R

esults

Another common mistake that many Inbound marketing agencies make is that they ignore the obtained results and do not compare them to their goals. I don't mean that you should do this every minute, however once a week or once a month depending on your client's business, you need to review the results and see where you stand according to your goals. For example, if you are focusing on blog, then here are some things you should analyze, such as blog post views, click through rates, leads, traffic and so on. You should analyze all of the results, in order to understand whether you should adjust your goals or not. For example, if you see that there are poor results, it means that your goals are not SMART and you should update them.

So, here you have 3 common mistakes of many inbound marketing agencies. Try to avoid them in order to be top in this field. If you have some other mistakes in your mind from your past experience, we would be glad to hear about them from you.