Having many followers and fans in social media networks like Facebook, Twitter or Google+, can, of course, open up for you a huge opportunity for your message to be shared. However, even few brand evangelists can promote you in a way that hundreds of mute listeners can't.
Brand evangelists are true fans of your company or product, who are so happy and satisfied with you, that they automatically become promoters of your product and convince others in their social networks to use it as well. It's logical, that when people are satisfied with something, they want to tell others about it.
However, many companies think that they should promote their products themselves, because others can't do it well. This is where many companies fail. Brand evangelists are the main promoters of any company's products and services and companies should pay special attention to them.
Why companies need brand evangelists?
According to Satmetrix, brand evangelists spend 15 percent more to buy your products than average customers. In addition, people are likely to buy the products that are promoted by both brands and brand evangelists. So, with nearly 200 million blogs, 1 billion people on Facebook and 600 million people on Twitter, it gets easier for companies to develop their brand evangelists.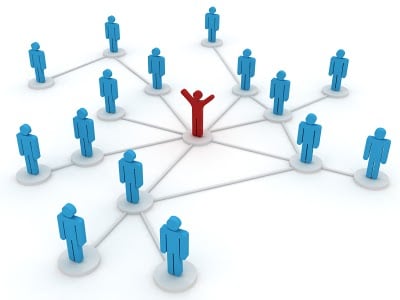 Ways of creating brand evangelists with content marketing
The content marketing's single goal for every brand is to become the part of customers' lives. When a brand does this correctly, selling to customers becomes very easy. So, here are 3 ways that your content marketing can help you to create brand evangelists.
1. Use subscription strategy
Every business thinks that the main objective of their content marketing is to make people read their blogs and nothing else. However, it doesn't mean how many people read or view your content, your efforts to make brand evangelists will not be success, if you don't have subscription strategy.
In order to create evangelists for your brand, you should first of all find out what differs subscribers from non-subscribers? Do these persons are the ones who buy more of your product? Are they more loyal? Once you find the right answers for these questions, it'll be easier for you to create brand evangelists out of your subscribers.
2. Encourage brand evangelists talk about you
If you want to reach larger audiences, you should make your brand evangelists talk about you, share their ideas or personal stories related to your brand, submit articles, pictures, videos or guest blogs.
It will be a great marketing strategy, as, it's proven that before purchasing any product people use to read different reviews, feedback and their decisions of buying your product are more based on the opinion of other customers than on your advertising.
3. Keep your content consistent
Consistency is very important in any company's content marketing strategy, and without it you will lose your customer's, especially brand evangelists' trust. The best way to avoid this mistake is to make your content creators regularly communicate with each other, follow the content calendar and make a lot of efforts to create awesome content.
Though content marketing is better suited to publishers, every department of your company should be engaged with it, as it's one of the ways to create brand evangelists.
If you don't have the right content marketing strategy and if you don't communicate them regularly, after some time, they will be tired of you and will find another brands to love and promote.
So here are 3 main ways you can turn your customers to brand evangelists with your content marketing. Do you have other ideas? Share them with us in the comments below.