Just like your business, your inbound strategy as well will be necessarily changed and re-defined over time as you respond to different market opportunities, economic factors and personal issues. With the growth of your lead database, your inbound strategies should be revised as well, otherwise you will miss business opportunities and there will be gaps in between your marketing and sales departments. In order to not face this difficult issue and continue growing your business, check out these 4 signs, that will alert you understand the right time to re-define your inbound strategy.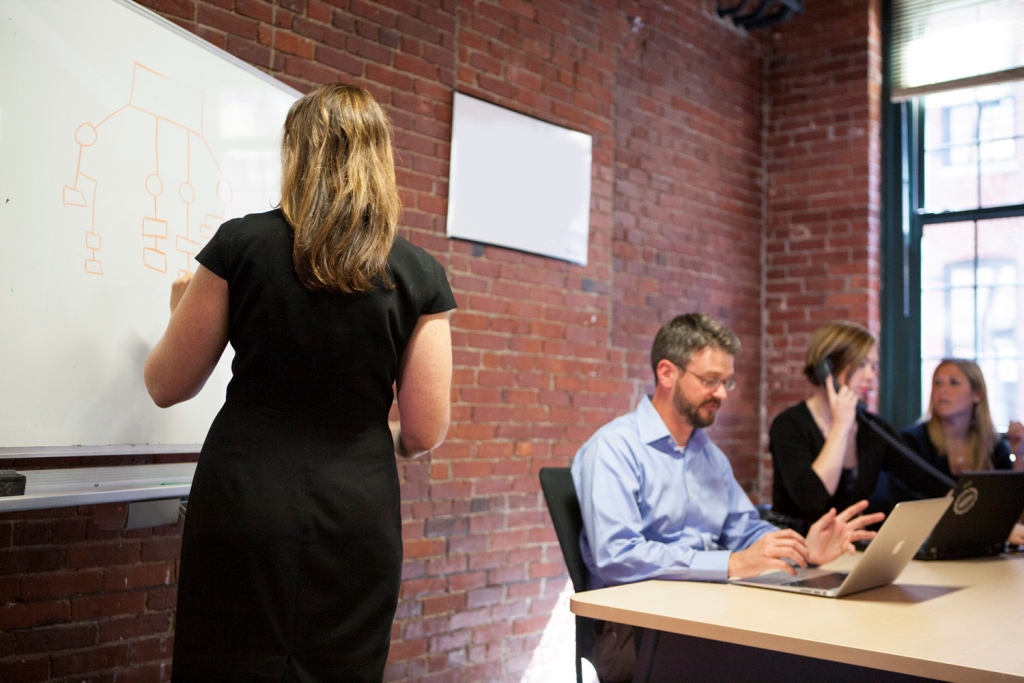 1. You implement an old SEO strategy
Using the traditional SEO strategy over and over again can be a disruptive for your inbound strategy and this should be your first sign to take an action right away. Just because you are comfortable with that strategy and it helped you a year ago, it doesn't mean it is actual now and it will provide you with all the needful benefits at your expected time. So, if your SEO strategy is operating in an old system, it's time to admit that you may be wrong and go check the latest Google algorithm updates, happenings in other engines and expert opinions/case studies on the best practices.
The new SEO strategy is only scary in your imagination, but not in real life. The most important thing is to shift the focus away from specific keywords and concentrate on customer behavior, buyer personas, conversational search and content. It means that rather than focusing on a specific keyword like "smartphone" you should focus on creating content which will appeal to conversational queries like "Which is the best smartphone of 2014?"
2. You are not concerned with mobile
Nowadays, the majority of internet users use search engine websites on their mobile phones, so your content should be mobile-friendly. If your website is not optimized for mobile usage, then, be sure that you're far behind your competitors. Remember also that user experience is very important for Google, so their algorithms will never put in you on the top positions in case their users can't read it via their smartphones or tablets or the spead is going to be slower for the,
Just imagine, when people wait in a line at stores or when they wait for their children in the school, it's likely that they use their mobiles to pass the time and not their laptops. If your content isn't mobile friendly, after visiting your website and seeing that it's not easy to use, these people will not hesitate to turn to one of your competitors. Make sure you test your website's mobile usability with Google's page insight tool peridocally and do all the optimization if neccessary.
3. You have zombie leads
During many years your efforts can bring much traffic and leads to you. The result after 1 or 2 years is that you have tons of leads which are inactive. These are so called zombie leads. They are zombie, because they exist, but your inbound marketing strategy is not concerned about them. So, you have potential customers that need attention, but the question is how to engage them. The answer is that you should start segmenting them by their interest, by lifecycle stage, by their activity. Once you've segmented them you should decide on the ways to revive them, which can be sending emails, making phone calls, connecting with social media sites or something else.
4. Outdated emails
There are businesses, who create an email campaign at the beginning of their inbound strategy and leave it to run for months and years. However, the industry is changing very fast and certainly the content of your email from the previous year is not relevant now. So, start re-defning your inbound strategy by creating more valuable content for your email campaigns. Evaluate its performance during a certain period of time, find out what was good or bad and never stop producing content which can actually solve their problems. Don't forget that this is the main concept about inbound – to nurture your leads and help them to find the answers to their questions.
So, here are the 4 main signs from which you can understand that the best time to re-define your inbound strategy. Do you have other signs in your mind you think should make you re-define your current campaign? Share them with us in the comments below and we will get back to you as soon as possible.
Here's another article you might like: 10 Signs You Might Need Marketing Automation
Need a fresh start in Your Inbound Marketing Strategy? We offer a Free Consulting for Lead Generation. Click below.