When trying to grow your business, the very last thing in the big chain is getting more customers. It all comes down to this, right? The more customers you can get, the more money you will earn and correspondingly, the more resources you will have to invest into your business.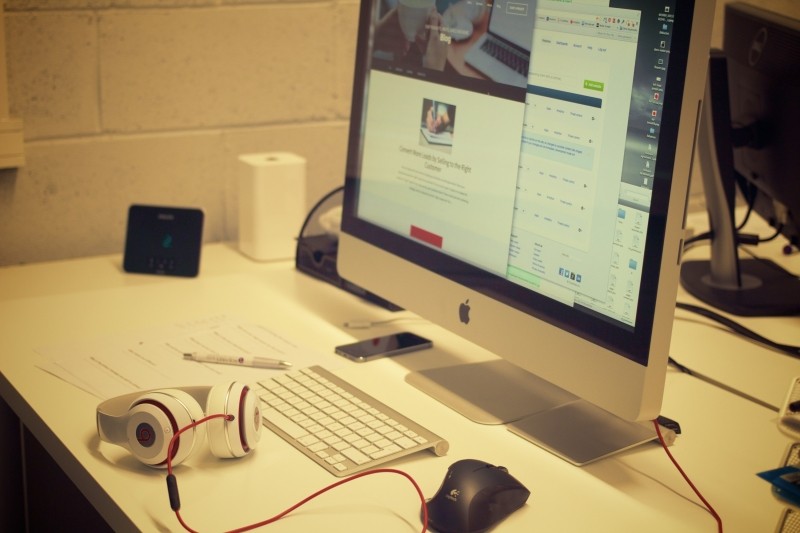 To get more customers, you need to able to attract the right people in the best way possible. This is precisely why you need to have as much information about your leads as possible. Deep lead intelligence is one of the core features offered by your HubSpot license, which helps gather every small bit of lead interaction that has ever occurred between your company and a lead.
Why is this so important? Well lets see.
Lead intelligence helps understand your buyer personas – Imagine that your team is focusing on a buyer persona that they "think" is the best one. Without precise data, you might be misled into thinking that a certain buyer persona is the way to go, but if you take a look at the analytics, it will prompt you which one should your marketing strategy be aiming for.
Find the gaps in your content – Is there a piece of important content that you are missing out? Does your company address all the pain points of your buyer personas? Does your content offer what they need? Analytics will help identify those possible gaps and give you some great content ideas.
Lifecycle stage – Lead intel will help understand clearly what stage are your leads in currently. Are they good leads or bad leads? How many MQLs do you have? What about SQLs? If you have a considerable amount of MQLs, it might be a good idea to focus on nurturing them further down the sales funnel than gaining more leads for the moment.
Content performance – You will be able to identify those content pieces that have the best conversion rates. Not only that, you can also see which channel (social media, email, etc.) was the most successful at driving leads to your conversion offers. With this information, you can start repurposing your top performing content and focus on the most effective channels of lead generation.
1. Interactions
Lead intelligence will let you know everything you need about the person – what pages he or she has viewed, how much time was spent there, when was the first contact, when was the last contact, etc. – everything. Smart marketers can find tons of ways to use this information.
For example if the lead spent a lot of time on a specific resource page, then maybe they need some help with understanding a specific topic, or if the lead looked at the product page, but didn't buy anything, maybe it's time to reach out with a phone call from your sales team.
2. Number of offers downloaded
If a lead has been to a few different landing pages, this probably means that your content holds a lot of value for them, and depending on your properties selected, could have already been qualified as an MQL or SQL. This can be useful in a number of ways:
You won't be giving duplicate leads to your sales team and make them mad for the matter, which may result in duplicate calls to the same lead, which is a bad thing to say the least.
Knowing what the person is interested in, you can offer even more targeted and valuable content or schedule a consultation with the person to better address his or her issues.
Better sales and marketing alignment – having no conflicts in your sales and marketing teams is a sure step towards getting more customers, and precise data will help in this a lot.
3. Social Media information
Emails and calls are surely a great way to interact with your leads, but nowadays lots of people prefer social media over those two. You will be able to find out your leads' social media information, and see if they used social media to find your company. This can give you a good idea about communication preferences of the person and maybe find a more attractive approach to get in touch with him or her.
You might think that it doesn't matter much how to reach out to the person, but small details like this can make all the difference in the world. If the person doesn't like email communication much, he or she might not even bother to open your email in the first place, plus if they prefer social media communication, it can put the lead into a positive mood before even starting the conversation.
4. Email alignment
People get thousands of emails every day from different companies. That being said, your company may very well be sending hundreds of emails to different prospects and chances are high that marketing emails may overlap sales emails if there is no coordination.
This can create a lot of confusion for different prospects: if your marketing and sales team aren't aware of each other's actions, then probably they don't know what they are doing too well. If that is the case, maybe they shouldn't trust your company at all and consider something else?
Thoughts like this will take seconds to cross people's minds, rendering all your hard work useless, just because of a small mistake. Lead intelligence will help cross out those small mistakes, by allowing both your teams to see what emails were sent to whom and plan their actions accordingly.
5. Notifications of returning leads
Offering the most important information to potential prospects is all very good, but the perfect timing is no less important, if you can make it happen. HubSpot lead intelligence system notifies your sales team the exact second a lead returns to your site, thus providing a great opportunity to reach out to the person at the best time possible.
This means that the lead is still interested in your services/products and has returned to explore some more. His or her mind is focused on the activity at hand and receiving a phone call from your sales rep at that exact moment will increase the conversion chance dramatically, as opposed to reaching out when he or she is busy having lunch.
Information is the most valuable resource nowadays. The more you know, the more powerful you are, in all aspects. Having all the necessary information about your leads real time, which is available to both sales and marketing teams, is vital for your company's success and fast growth.