If you have ever examined Inbound marketing, then you have definitely come acros HubSpot, which is an awesome Inbound marketing software platform.

Of course, there are many other such platforms, however it is proven by many companies that HubSpot is the best among them.
Among these companies, Incredo is included as well.
So, today, based on our experience, we are going to tell you some 5 ways your company can maximize its relationship with HubSpot partner agency.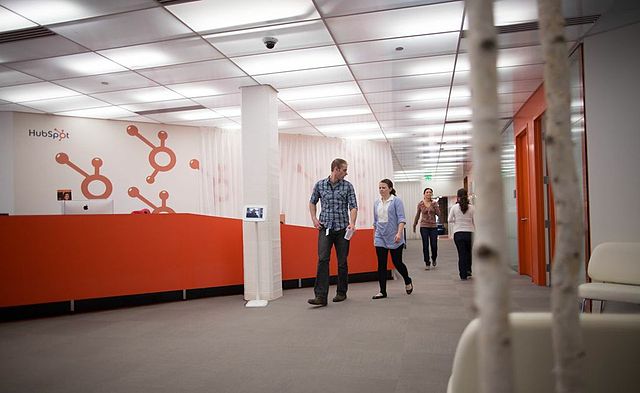 1.Try
to
C
ustomize
There are a lot of HubSpot partners out there, who are offering some packages, in order to increase interactions with their HubSpot customers. This approach can be excellent for some, however there are also some companies that really need some unique approach and creative solutions.
There are some things you should ask yourself, such as whether your partner agency listens to you and examines your needs, whether they analyze your business situation, before giving some advice and so on. Every strategy that you create should be based on the purposes of your business and on what is more important for you.
2
.
Be
I
nnovative
and
O
pen
to
N
ew
T
hings
Sometimes, there are some companies that think HubSpot partner agencies are not as effective because they implement the same things to all of their customers. However that's not right and the reason for such opinion is that these companies have some traditional marketing strategies and are not open to new ideas.
So,in order to get the best of the partnership, these companies need to be innovative and be open to new things, because in general, Hubspot partner agencies work with many companies and they know what can be good for a company and what won't work.
3
.
Choose
the
R
ight
P
artner
A
gency
Marketing is all about creativity, innovation and fun. In order to have a good marketing strategy, your team should be very motivated and your staff's preferences should correspond to each other. This concerns to your HubSpot partner as well.
You should choose the right partner, which will definitely become a part of your team. When you are searching for new workers,youmake sure that they are the right ones for your company. So, do this as well when you are looking for HubSpot partner agencies. Choose partners, who will fit your company and be a part of your culture.
4

.

Follow

the

P

rocesses

When you outsource some activities of your company, you definitely find out who are responsible for these activities and start following them, right? This is the same as having a HubSpot partner agency. It's crucial to find out how your staff is going to be included in the Inbound marketing process.

This relationship is going to be beneficial for both sides if there is an expert from your company, who will dedicate time, information and resources for your partner agency. The reason is that in order to get the best work done, such partner agencies need some information about your company and this information can only be obtained with the help of your staff.
5
.
Introduce
HubSpot
C
onsultant
and
HubSpot
P
artner
A
gency
to
E
ach
O
ther
Every HubSpot partner agency works and does its best in order to provide the best services and get the best results for your company. However, the collaboration between the partner agency and HubSpot consultantis very important, in order not to create any confusion. If you are going to collaborate with partner agency, it's important for you to let know your HubSpot consultant about it.
HubSpot consultants know everything about the software and have the best practices to implement in your company and partner agencies know much more about your company, its activities and needs. Just because there are many approaches available to implement Inbound marketing, it is probable that there can be some conflicts between partner agencies and consultants. So, to avoid such situations, you need to introduce each other both of these sides.
So, here you have 5 ways which will help you in maximizing your relationship with your HubSpot partner agency. We hope that these ways will be helpful to you and you will have great experience with your partner agencies.