Landing pages make an essential part of your inbound strategy, regardless of what type of strategy you choose to go with. Whether you are heavily focused on social media, paid advertising or organic traffic, you will need to utilize the amount of visitors coming to your website effectively.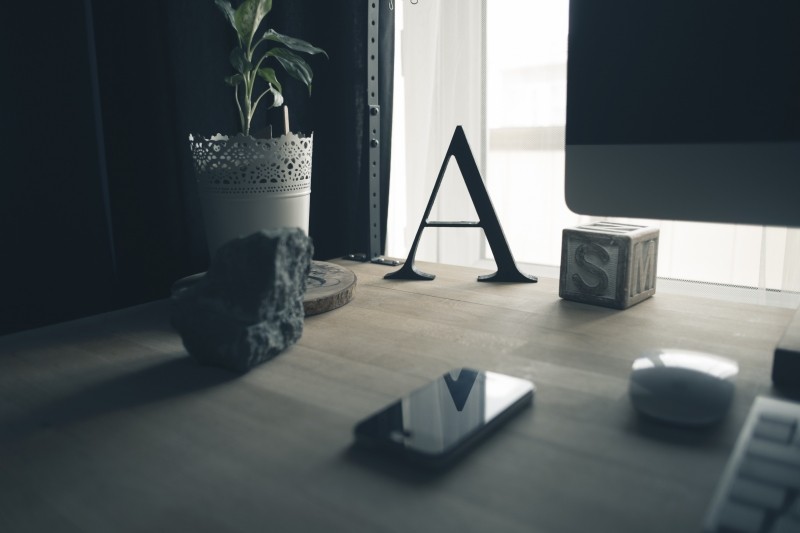 What makes a good landing page?
Landing pages are specifically designed for a single purpose – capture lead's information, which will then be used to nurture and close leads into customers.
In order for your landing page to be considered a good one, it has to be crystal clear, give the visitors insightful information about what exactly they will get from filling out the form and ensure that it's just the thing they are looking for.
Now this was the easy part. But knowing what a landing page should be like and being able to execute it perfectly, are completely different things. HubSpot went above and beyond to make it as easy as possible for inbound marketers to succeed with their lead generation efforts. Here are the six main benefits of HubSpot landing pages that you will get when purchasing your license.
Mobile optimized right from the first seconds of creation
All of your content HAS to be mobile friendly nowadays. This includes, or rather, specifically relates to landing pages as well, since they make one of the most important elements of your marketing efforts.
Every content piece created with HubSpot is mobile optimized right from the first second it goes live, which allows you to forget about stuff like manually optimizing each landing page and making sure it works perfectly on every device (mobile, tablet and desktop). Instead, you can focus on more important things like growing your business and analyzing marketing efforts.
Drag and drop landing pages
With HubSpot, pretty much everybody will be able to design landing pages with the incredibly easy drag and drop feature. Moreover, they are compatible with HTML, which means that you can just copy the source code created by your IT department and paste it into the landing page and voila! – Everything will appear just the way that you want it to be.
With other marketing platforms, creating landing pages can be a pain, especially if you are a startup with no IT department yet. You will either need to have some web development knowledge or use some other tools to create landing pages, like Unbounce and Instapage, but even then, you will need to pay for those tools and integrate them with your marketing platform.
Even if you do all of this, it doesn't end there. Surely, those tools allow you to create landing pages pretty easily, but you will be losing invaluable features that you can preserve with HubSpot. This includes automated processes (workflows and emails), in depth analytics, smart content and forms and more. Stay with me to learn about those features.
Lifecycle stage segmentation
It's very important to know what stage your leads are in. With the help of preset criteria, your landing pages will automatically segment each lead into their corresponding lifecycle stage. So for example you might simply set something like "if a visitor fills out this landing page form (which is decision stage content), then the lead should be an SQL". Or "if the lead downloads two offers of your consideration stage, then make the lead an MQL".
You can also have criteria to move the lead further towards the bottom line of your sales funnel, for example if an MQL revisits your website to download more content, it can become an SQL and HubSpot will automatically include the person in the list of SQLs.
This is a very helpful feature in terms of time saving, data gathering, getting your sales and marketing teams on the same page and understanding how each lead should be approached.
Smart content & personalization
Personalized content is one of the best ways to capture your audience's attention. People love and demand personalized approach more and more as time goes by. HubSpot offers a very unique feature to its customers that allows to personalize your content and message towards each unique visitor.
Smart content is an adaptive type of content that changes based on each visitor's demands, needs and preferences. And guess what, since landing pages are a part of your content, they can change too. What this means is that, when you have enough information regarding a lead and you know what type of content appeals to him or her or what exactly is he or she looking for, you can set your content to change and become exactly what that person wants to see.
A smart marketer will have tons of opportunities to utilize with the help of this feature. Use the captured lead information to offer exactly what the person wants and boost your conversion chances even further.
Hubspot forms & integrations
Just like landing pages, forms can also be smart. So you can choose your form fields to auto hide for returning leads (meaning that leads won't have to fill in the same information as before like name, email, etc.) and make your form artificially shorter for consideration and decision stage offers.
Less numbers of fields are perceived as less work to do in order to get the desired information by leads, so they will be much more willing to fill them out.
Also, they can be used to define your lead's quality – is it a good lead or just a passerby, is the lead marketing or sales qualified? Every answer to these types of questions rests with your landing page forms when you use HubSpot, but this is unavailable with other tools. Having as much lead intelligence as possible is the key to maximize your conversions.
Moreover, forms are closely integrated with HubSpot workflows. You can automate a few processes based on the criteria you set beforehand and everything will happen as intended. Let's say for example that you choose a workflow property to send a weekly newsletter to all leads that have filled out a specific form.
After a person fills out that form you chose beforehand, they will automatically be integrated in the workflow and receive a weekly newsletter from your company and there will be no need for you to manually do this for every new person.
This is an excellent way to set your work and save tons of time on small, but necessary things like this. Thanks to HubSpot being an all in one software, everything can be done from one single platform with ease, while if you use some other marketing platform, you will have to integrate tons of additional software to achieve the same results. Also, all your data will be scattered in different places, so that you will have to go to each separate software, gather the data together and then try to understand what goes where. Not only this is uncomfortable, but also increases the chance to lose valuable information in the process.
HubSpot campaign integrations
Lastly, you can set up everything into separate campaigns to easily gather all the data that you need in a single place. You can see how social media, blog, etc. contribute to your landing pages (meaning that how many leads belong to which specific channel) and also see how your landing pages contribute to your bottom of the sales funnel (how many leads from a specific landing page became customers after they became a lead).
In addition, you can track how many leads a particular landing page form has generated and make any necessary changes to other forms based on this information to make them more appealing.
Weather you are doing this with a Hubspot Certified Agency or your internal marketing department, it will give you yet another opportunity to analyze your marketing performance, find out all the gaps in your marketing strategy as fast as possible, and more importantly, never miss a thing.
There are a lot of easy landing page creation tools out there, but ease of use is not the only criteria you should go after. In fact, creating a landing page is easy, but knowing how it performs in your overall strategy is what matters, and that's exactly what HubSpot offers to its customers /wink wink.