In all marketing campaigns, your resources are limited: time, money, human capital, etc. That's why smart decisions need to be made. One of the common questions that SaaS companies face is: Is it better to use Inbound Marketing or PPC (Pay-Per-Click advertising) to generate better results?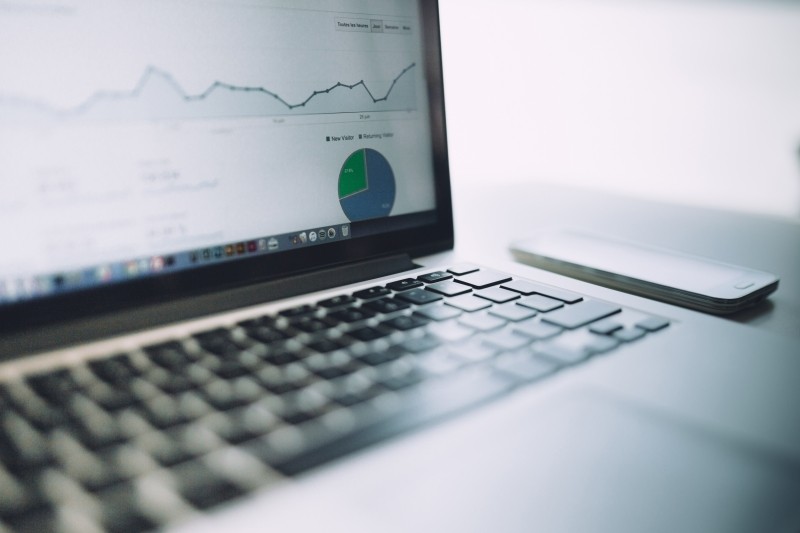 What are you going to do when you don't get as many leads as you would like? Should your advertise more? Should you put your efforts in PPC or should you focus on creating amazing content to drive inbound marketing leads? Both of these options can get the results you want, but what do you think which one is better for your SaaS company?
PPC campaigns are all about paying some amount of money for placing an ad on a website, typically on search engines like Google or Bing. In this case, you need to set a budget and a period of time for the ad to run, and you need to pay each time someone clicks on the ad. The greater the budget you have, the more traffic will be generated.
Inbound marketing is a long term strategy, which creates qualified content to attract ideal customers. It helps potential customers to become aware of your SaaS company, creates trust among them and closes these leads into satisfied customers. Inbound marketing is about keeping your customers happy by shaping your strategy in a way that will clearly respond to their needs.
To help you make a decision which one is more suitable for your SaaS company, today we will introduce 7 reasons why inbound marketing is better than PPC.
1. Long term results
PPC campaigns can immediately get you the desired results and bring you profit, but your results will whittle down as soon as you stop them. Unlike PPC, SEO is not going to produce results overnight, as it requires a lot of time and effort.
To get the results you want, you need to prove to search engines that your website has enough value in order to be ranked on the first few pages. Once Google and other search engines get the information that your website offers qualified content, things will become much easier and you will be able to produce high ROI for a long period of time.
2. Website value
Inbound marketing strategy is like building equity for your website, which is the reason why free traffic will be delivered forever. For example, if you ever want to sell your company, it will have higher value because of the organic search equity it has earned. Buyers will surely pay more money just because the website will bring them meaningful traffic without incremental costs.
Unlike inbound marketing strategies, when marketing spendings on PPC are gone, there will be no future value for it. PPC provides immediate value, whereas SEO provides long term value for the companies.
3. Lower costs
In general, organic traffic tends to cost less per lead. Let's think for a moment. Your PPC ads usually generate clicks in the short period of time, that you probably would not receive in other cases, and this is why PPC is so attractive. However, there is more chance that people will click on organic search results than on paid ones.
Of course, it will take a lot of time and effort from you, but when you create a good inbound lead generation strategy to increase the number of clicks, your costs per lead are going to be less than it would be with PPC. Organic inbound lead generation requires a huge time investment, but usually this investment pays off in the long run.
4. "Evergreen" content
When PPC campaigns are over, you won't get traffic from them anymore. However, inbound marketing continues working beyond the end of your campaign, because the content you are publishing today can generate leads for a long period of time with the help of search engine traffic and shares in social media networks.
Sometimes, when we look for an answer to our problem, we can see that the most useful and comprehensive answer was published a year, three years or six years ago. So, the "evergreen" content of your inbound marketing strategy will work for you for a long time after being published.
5. Long term relationships
PPC is more like traditional marketing strategies, like TV ads, banners or product placements, because it is more "in your face" strategy than inbound marketing strategies. The reason is that inbound marketing encourages people to make purchases whenever they are ready, while PPC focuses on the "right now" approach.
Inbound marketing cares about its customers, takes into account their preferences, habits, interests, moods, offers them qualified content and lets them make final decisions in the right times and this is why long term relationships are created with current and potential customers.
6. Inbound marketing content is more shareable
People share content,which creates value for them and which they are sure will be interesting for their friends as well. People want to share useful and helpful information, but not pitches or advertisements. While PPC strategies focus on products, its features and promotional offers, inbound marketing shares content that is valuable for target audiences.
Inbound marketing content, like blog posts, white papers, case studies, infographics, videos, Q&As should respond to your customers' needs and solve their problems. Only in this case, this content will be shareable.
PPC ads are able to complement inbound marketing strategies and they can help companies reach people in short periods of time. However, in the long the long run, PPC needs to be a part of smart inbound marketing strategy. Inbound marketing not only picks up where PPC leaves off, but it can also provide you with higher search engine rankings if you have high quality content for your audience.
Next Steps:
Schedule your call now with our professionals to get in depth advice about inbound marketing strategies.