Annual vs Monthly Subscription for SaaS Businesses in 2021: Pros and Cons
July 15, 2020 – Aida Grigoryan
Annual vs Monthly Subscription for SaaS Businesses in 2021: Pros and Cons
Whether you are a startup owner, a manager of a growing business or the CEO of an established company, you might find yourself asking questions like "Should our SaaS subscription model  be monthly, annually or both?" or "What are the best tips I can get in terms of annual vs monthly subscription models?".
To shed light on your doubts and questions, we have compared and analyzed the pros and cons of these two subscription pricing models, knowing how essential it is for your SaaS success. At the end of this article, you will learn about the subscription model in general + get the detailed distinction between monthly/annual subscription billing models and discover how small and large SaaS companies charge their customers. So stay with us and let's get started!
History of the subscription pricing model: From newspapers to the rise of SaaS subscription
  What is the subscription pricing model? The subscription pricing model is a business model in which a customer pays a recurring fee on a regular basis (weekly, monthly, quarterly or annually) to use a service or product. That means a company generates revenue on a regular basis based on how many customers it has and what subscription plan they choose. People were using subscription-based services when the world couldn't even dream of having computers or, moreover, think of developing software. People were subscribing to newspapers and magazines on a weekly or monthly basis to follow the trends and news with printed media (No internet, no laptops. Boring, right?). Over time printed newspapers were replaced with online sources of information but the subscription pricing model didn't lose its popularity and spread in other industries too, from cable television to health clubs and from online academic journals to software providers. The recurring revenue (subscription) model is usually "opposed" to the transactional or pay-as-you-go model. And this "rivalry" applies for the SaaS industry too. Let's discuss the difference in the next section.
SaaS subscription vs transactional model: Are you ready for transactional model or "no strategy"?
The essence of transactional method is that your customers pay only for what they actually use, not the whole infrastructure. When we say "no strategy", we mean that you are unable to guess what features your customer's company will need and use that particular month. Consequently, you should follow the wait-and-see policy and learn how much they are going to pay you only at the end of the month. Say, you use only 80-100 MB of internet on your smartphone every month. That means you don't need to buy a prepaid plan to have unlimited access. You simply pay for that 80 or 90 MB you actually use. The same principle works when it comes to cloud computing. Let's look at examples (we are going to talk about tech giants). IBM Cloud is an example of IaaS (Infrastructure-as-a-Service) vendor. You can find Free plan, Pay-as-you-go plan and Subscription plan on their Pricing page. Pay-as-you-go applies: "Only pay for what you use. Estimate your costs with the calculator."
Oracle Cloud, another big fish in the technology industry, delivers cloud computing solutions, including SaaS, IaaS and PaaS (platform-as-a-service) to enterprises. Again you pay only for what you use and don't make any upfront commitment.
Key finding? Providers generate revenue on a regular basis (they are giants, well-known and trusted brands) and they have constant cash flow. BUT in case of small or medium-sized businesses, it's extremely hard to predict what customers will actually use and what the company's revenue will be. Write to us and get a free consultation now. The transactional approach will work if you are a recognized brand, like IBM, Google or Microsoft or if you already have your constant customer base who have become loyal clients and you know their approximate monthly needs (consequently your approximate revenue).
Subscription Pricing Model: Charge monthly or annually? Let's discuss wins and losses
Established and popular SaaS companies with a loyal and large customer base usually charge on an annual basis (and mainly offer both options), while startups and growing businesses are focused on the monthly option to attract and acquire more customers. Another major factor is the scheme of your existing prices. The more expensive plans, the wider payment options you should have. Monthly and annual subscription pros and cons are different or even contrasting when we look from the customer's and SaaS owner's viewpoint. Here we are going to discuss what SaaS companies will gain and lose in case of each subscription billing model.
Annual subscription billing: Pluses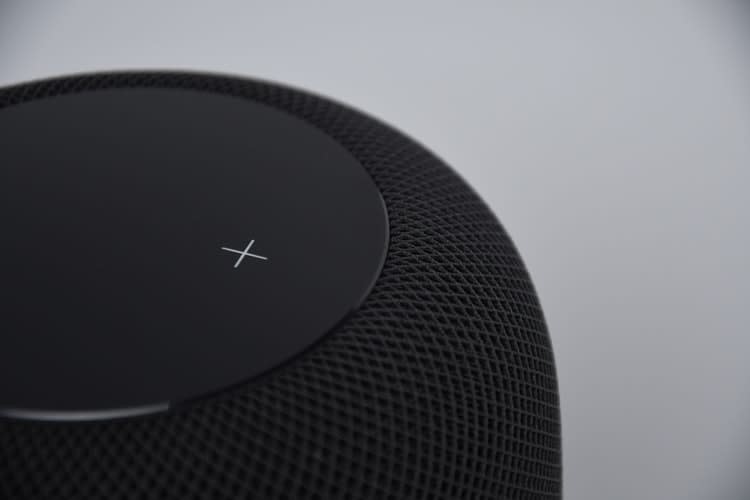 #1 Makes your revenue and, eventually, expenses predictable as you know how much cash flow to expect (if they subscribe to an annual plan and pay monthly). #2 Helps recover CAC (Customer Acquisition Cost) fast as you receive your invested money up front (if they subscribe to an annual plan and pay in advance). #3 Reduces churn rate and increases CLV (Customer Lifetime Value) as your customers spend at least a year with you. #4 Reduces internal resources related to sending invoices and collecting payments every month. #5 Creates more loyal customers as they get value from using your software in long-term and won't replace you easily with a provider they don't know. #6 Retains your customers and increases your net profit as retention is always less expensive than acquisition.
Annual subscription billing: Minuses
  #1 Makes you offer an additional discount to your annual plan (usually around 20%) as otherwise, your customer will have fewer incentives to make big payment upfront. And you end up losing that 20%. #2 Requires more dedication and determination from your customers regarding their finances and needs. #3 Makes things even difficult when your value metric is per-user pricing. The price may become just messed up once new users are added to the software by your customer.
Monthly subscription billing: Pluses
  #1 You build stronger relationships with your monthly subscribers as you want to retain them for long months. #2 Shortens sales cycle for your sales team and it becomes easier to close prospects into customers because they don't take big risks. #3 You don't have to make additional discounts and the customers pay you the actual price of your software. #4 Attracts more customers as monthly payment size is small.
Monthly subscription billing: Minuses
  #1 Increases churn rate and reduces CLV. #2 Makes extremely easy for customers to cancel their plans. #3 Results in uncomfortable situations like reminding customers about the upcoming payment, resolving problems related to rejected payments and expired credit cards. #4 Your customers may not see any impact in the 1st month and get disappointed quickly. Hoping to choose an ideal model is almost impossible as you can't go without facing the disadvantages of this or that model. But you can reduce the negative consequences mainly through flexible onboarding and active communication with your paying subscribers. Let's finally have a look at real examples from real pricing pages and sum up today's topic!
Subscription billing examples from SaaS companies: What's your option?
In this section, we want to introduce monthly and annual subscription billing examples from several SaaS companies and compare the available options. #1 Salesforce, the world's largest CRM platform provider, offers only annual plans and payments are charged upfront, not monthly. Besides that, customers have to pay additional money for every user. For example, they start the year with 50 users and make their annual payment. Then the number of users increases or decreases, so it will probably result in additional fees or a waste of money. But this is Salesforce, strong enough to disregard marketing pricing rules.
  #2 Acornity, blogger ads network app for eCommerce platforms, mentions only monthly subscription rates and charges only on a monthly basis. You can easily understand what's the actual different between their three plans as features are mentioned clearly and separately for 3 target groups.
  #3 Moz, an SEO software, offers both monthly and annual subscription models and when you select "Pay yearly" option, it's billed annually (1-time payment) + you save 20%.
#4 Getreponse, an email marketing platform, even offers a 2-year subscription option with 30% discount. Annual payment is made in advance.
Key takeaways
1. Offering both annual and monthly payment options makes you more flexible and customer-focused.
2. Annual billing is more lucrative for you as it has more decisive advantages and fewer disadvantages than a monthly payment option.
3. There is no right or wrong billing approach: it depends on your software features, overall prices and your popularity in the market.
4. As your business grows, you can review your billing options and adjust them to your customers' needs and queries.
Did you find our article useful? How do you charge your customers? Let us know your thoughts in the comments section below…