Mobile App Marketing Best Practices: 8 Elements for Successful Strategy [2021 GUIDE]
December 28, 2018 – Sona Hovhannisyan
Mobile App Marketing Best Practices: 8 Elements for Successful Strategy [2021 GUIDE]
As technology progresses, it's unavoidable to face the tough turf that consists of your competition. For this reason, many company owners have taken measures to adopt strategies that will help them overcome the competition.
Without a doubt, these mobile app marketing strategies are very well-documented. But while they are effective, you are not automatically assured of the success it delivered its original user.
That's because every marketing strategy is tailored specifically for the company that originally created it. And while adapting marketing strategies and tweaking it to suit your industry is perfectly fine, there are practices you can follow to make your strategies more effective.
Why do you need mobile app marketing?
Statistics from Statista predicts that an estimate of 2.87 billion people around the world will own a smartphone by 2020. The mobile application market is beautifully thriving under technology progression, but that doesn't automatically make every mobile app widely successful.
2015 was deemed as "the year of mobile," since it surpassed the use of desktop computers by approximately 200,000 users. And furthermore, it doesn't take a scientist to figure out that smartphones are pounding laptops, tablets, and desktops.
So what exactly determines the success of an app? Freshness? A robust and intuitive application that keeps people on their toes? While those qualities are commendable and certainly preferable the game has changed recently.
You have to consider the fact that in every niche of almost any industry you can think of having a mobile app. Consumers are actively choosing which app they'd like to download. And because of this, businesses must now fight tooth and nail for their target audience's attention; for brand awareness, and for users' trust.
As we've mentioned before, replicating a mobile app marketing strategy won't guarantee very positive results, but there are mobile app marketing best practices you can continuously adapt to make sure you reap the benefits of your own marketing strategy.
#1 Knowing Who Your Demographics Are
What are the greatest factors that make your mobile app marketing strategies successful?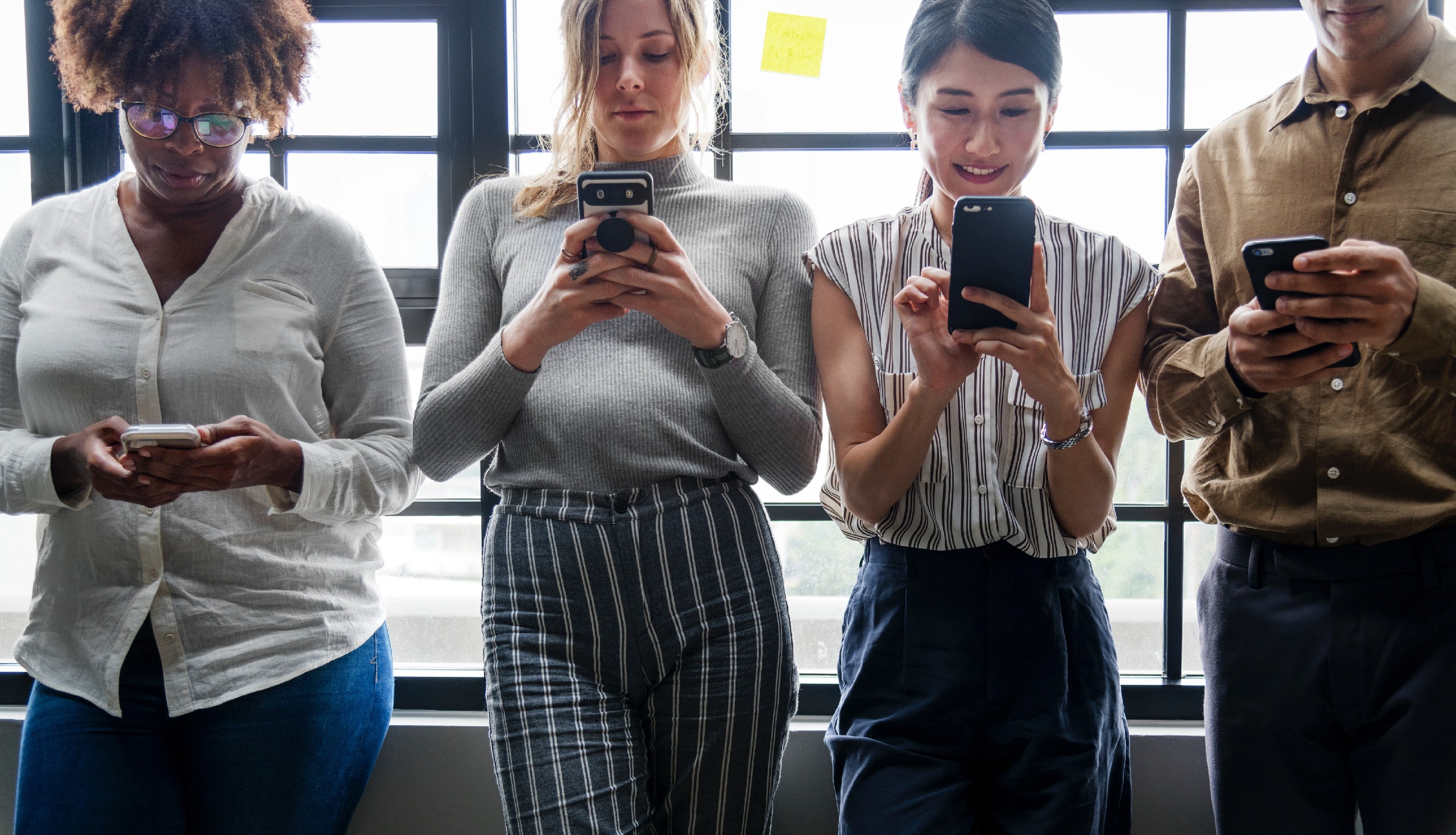 The answer is no other than your users. They are crucial to your business, and without them, it's nigh impossible to have a profitable app in your hands. For this reason, it's important to put your time and effort into getting to know your chosen demographic (or several). Failing to do so can result in the loss of valuable resources, and reduction of your app's chances of success.
These are the key things to consider for your thorough demographic research which include:
Gender
Age
Interests and Lifestyle
Job
Income
Location
Online community
One of the other keys that determine your marketing strategy's success includes speaking in the language your target audience understands.
The way you communicate how your app works and its purpose needs to catch your audience's attention as well as present authority. But above all, your mobile app marketing needs to be seen plainly by your target audience — both on and offline.
Aside from doing your research, there can be a need to build multiple user personas for each audience segment. This process ensures that you place as much consideration as possible for your users' preferences and behaviors. The user personal profile helps you better identify who, among your audience segments, have the highest probability of making use of your products.
Audience research may seem like a wad of cash blown out of the water, but the results you can gather are always worth it. The more time you spend on understanding your customers, the more likely you'll gain users that will generate profit.
#2 Do Your Competitor Research
In a digital climate full of competition, knowing who your competitors are, and what they offer, is crucial for your mobile app strategies to stand out and succeed. Doing your competitor research will help you set your prices and your app development competitively. It also gives you the opportunity to respond to marketing competition with your own better initiatives.
By doing competitor research, you can create strategies that will take advantage of your competitor's weaknesses, and work to make improvements for your own app business. It's also helpful to draw up a list of everything you've found out about your competitors no matter how small it may look.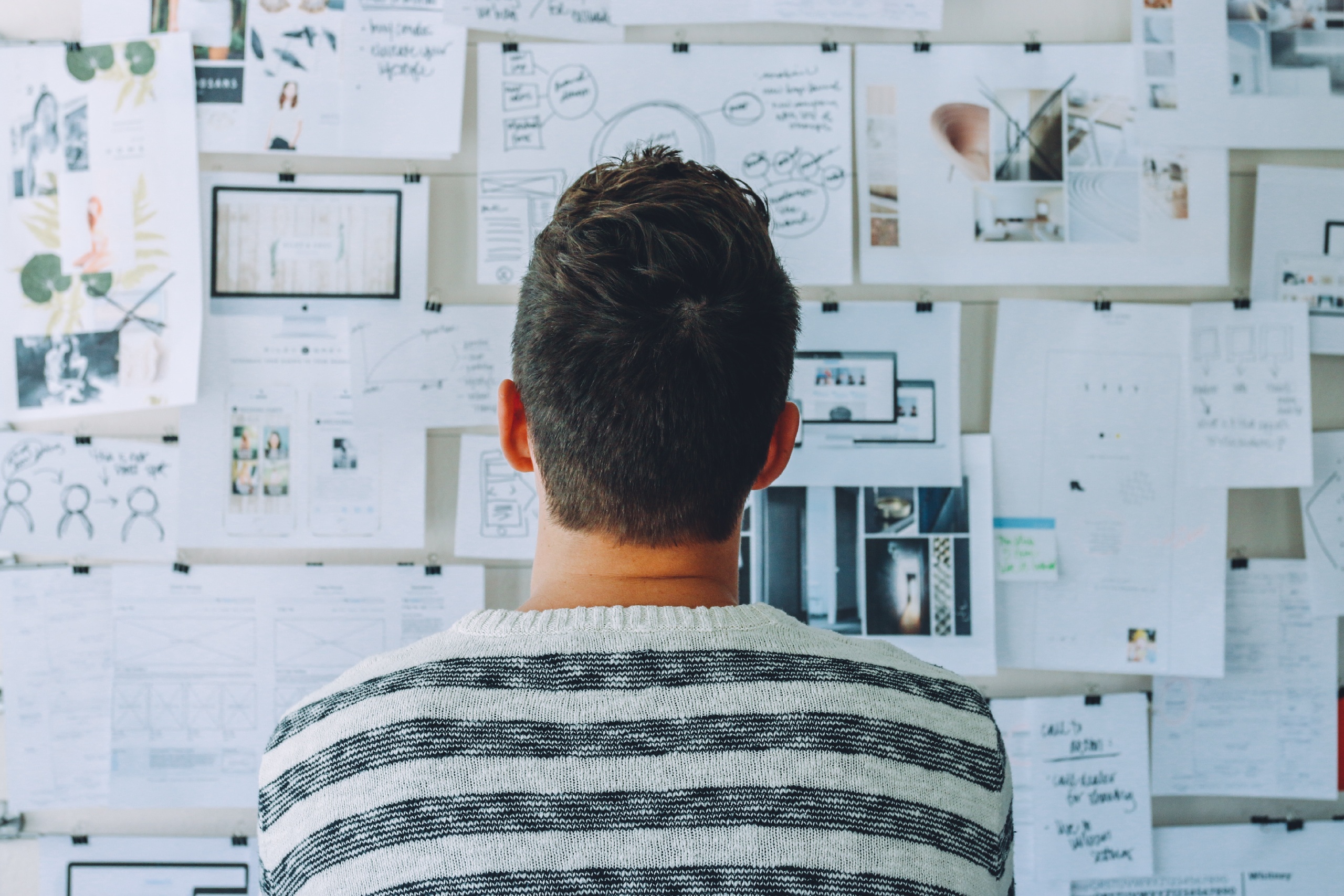 Info Entrepreneurs suggest dividing this information into three categories:
1. What you can learn and improve on.
2. The things your competitor does worse than you.
3. Strategies that both you and your competitor do.
#3 Work with a Mobile App Marketing Specialist
Let's be completely honest about the fact that some businesses — big or small — have mobile apps as a source of profit, but aren't actually experts in mobile app marketing or development in the first place.
And on a more practical side, take note of the fact that marketing your app successfully can take up a lot of your time. For this reason, having a mobile app marketing expert at your side can be pretty important.
The point is, you, as a company owner, have a business to run, and testing out marketing strategies to see if they're fool-proof isn't really at the top of your list. So make better use of your time by getting a mobile app marketing specialist on board to get things in place.
#4 Focus on 2 Strategies at a Time
Dozens of marketing techniques are well-documented all over the internet. You can find uncountable amount of marketing techniques might be effective for your business and you'll have the strong desire to try them all out but marketing experts advise on focusing on one or two marketing strategies. And based on your business' current standing, choose the ones that have the best chances of success. That way, you can place more effort on making these strategies work.
App Store Optimization
App store optimization (ASO) is very much similar to SEO in that it's the process of optimizing mobile apps so they can rank higher in the app store's search results. The higher the app ranking, the more visible it becomes to your potential users. It's a chain reaction, really. That visibility means more traffic generated to your app's page in the app store.
Studies from Forresters reveal that 63% of apps are discovered through app store searches. Your app's superior performance makes a huge difference in the number of people who download the mobile application.
When doing your ASO, consider the following:
Keywords: Take note of keywords relevant to your business This is where your competitor research comes in handy.
Title: Keywords placed in the title should be the ones with the heaviest search traffic.
Mobile app quality: App quality is detrimental to the profits you want to make. It's quite obvious, but it's important to keep your app up to date, fix bugs, and keep it functioning properly so your users are always happy.
App page optimization: If your app's page contains images and videos, make sure they're high-quality without damaging the functionality of the mobile app. Also, keep your descriptions detailed and packed with keywords.
Ratings & reviews: Take note of your users' ratings and reviews. They are your dictators after all, and it's their experience that matters.

SEO & Marketing
Search engines, like Google, index over 130 trillion pages on the internet. Search engines aim to deliver the most significant, appropriate, and useful content to people searching for that specific content on the internet.
ASO's aim was to make your mobile app rank higher on the app store. With SEO, the aim is to create content that Google would rank the highest. At the bottom of it all, SEO is really just a process of proving to search engines that your site is the best.
To fully succeed in SEO, you need to master its 4 aspects:
Content: Fresh and relevant content that answers your audience's every question.
Technical SEO: The technical workings of your site, and how well your content can be indexed and crawled.
On-site SEO: It's the content and HTML optimization.
Off-site SEO: Involves building domain authority the clean way so people can see your content
Influencer Marketing
Influencer marketing is a widely-adopted technique for effective marketing strategies. Fortunately for you, influencer marketing is very much applicable to mobile app marketing as well.
Basically, influencer marketing touches on the relationship between a well-known personality in a particular niche and their respective followers. And as many certified sources have reported, consumers trust the opinion of their peers — especially the opinion of someone influential who they relate to. Moreover, trust is a major factor that makes or breaks a business. Having a trusted figure vouch for your mobile app can have a strong effect on your target users.
Some of the best practices you can utilize when you consider to do influencer marketing include:
Defining your goal: Accurately define what success looks like to your company, so you can easily measure the effectiveness of your campaign.
Knowing your KPIs: Identify which metrics are relevant to your goal.
Finding your ideal influencers: Look for the influencers that reflect your brand message well.
Do campaigns that fit the goal: Collaborate with your influencers to create campaigns and content that will resonate with your target audience well.
Be authentic and transparent: Honesty is the key factor for every business nowadays. Consumers want loyalty and loads of it.
Monitor your progress: Constantly track how well your influencer marketing is doing, so you can tweak and improve tactics as needed.
Creating Viral Video Content
Turn your users into your willing marketing team. How do you do that? The effort initially comes from you — by creating video content that warrants everyone's attention (and amusement where possible).
When you first start out executing your mobile app marketing strategies, you can expect to spend a considerable amount of money. So, if you're going to spend loads of money anyway, you might as well do it right by putting money on marketing strategies that will yield positive results.
Successfully executing your viral video content reduces your marketing spend because of the increase of 'word of mouth' which brings long-term sustainable growth. This phenomenon is commonly referred to a 'viral loop.'


As each new users find your app, installs it, and after using it, have the desire to share the app with other people they know. And so, they do. The cycle continues, with each new user recommending the app to another person until the circle just keeps expanding exponentially.
Social Media Ads
The world — the internet — is constantly run by the main benefits of social media, and its power to target millions of individuals through various platforms. Remember that social media sites have high user rates, and through this funnel, you can easily cast a wide net over your selected target audience.
As you use social media networks, you'll find that it's exceedingly simple to identify people who match your target demographic. It's not just honing in on people with similar ages and genders; it's meeting your audience in their certain areas of interest, incomes, and specific locations.
In addition, you even have the opportunity to re-target people who have already visited your landing page or checked out your mobile app. This alone results in higher conversion rates.
#5: Measuring Mobile App KPIs
Constantly tracking progress is a must for every marketing strategy. Regularly analyzing your mobile app key performance indicators lets you gain a better grasp and insight on how your business is faring.
According to Techopedia, some essential mobile app KPIs to keep track of include:
Daily active users: Number of people using the app every day.
Monthly active users: People who use the app at least once per month.
App downloads: An early indication of your mobile app's health, and keeps track of the number of times an app has been installed.
Stickiness rate: The likelihood of turning a monthly use to daily use.
Daily sessions per DAU: How often users make use of the app within 24 hours.
Retention rate: Percentage of users who return an app after using it for the first time.
Churn ratio: Percentage of users who stop using the app totally — hopefully for the meantime.
In addition to paying attention to your KPIs, take into consideration your users' wants, needs, and feelings about your app.
#6: Market Your App Aggressively: Pre-launch
It won't be a surprise if I say that doing the most amount of your work at the very last minute might not be successful for most times. This principle applies to mobile app marketing as well.
Don't wait until the official launch to start marketing your app. It's like putting on a show without an audience. And consequently, it takes longer to gain a proper foothold.
Incorporate pre-launch mobile app marketing into any of your marketing strategies (influencer, social media, etc.). You can also offer your app up for pre-ordering — just like video games or other retail items.
Aptly communicate value to your target audience before the product is actually even made. You can get some helpful ideas from various Go Fund Me campaigns.
#7: Do Some PR and Networking at Events
Most things take place online nowadays, but as human beings, never underestimate the true power of building interrelationships and human-to-human conversation and interaction.
It's true that technology is winning the marketing race nowadays, but traditional marketing is, by no means, dead. It's still very much relevant, and provide relevant support for your online marketing strategies. It's also critical to the success of your product.


Partner with local stores around your area. You can start with marketing directly to a group of your intended users. For instance, you're launching an app that involves skincare products. You can approach beauty stores, boutiques, a spa etc., about hosting the mobile app launch. You can even create themes that revolve around your products.
Not only do you acquire a foothold, but you also have the opportunity to spark interesting conversation — even receive honest feedback from your target audience.
#8: Stay on Your Toes
In a highly competitive field, staying on your toes should be a no-brainer. Nobody wants to get left behind on discovering the new piece of tech. To stay relevant to your audience you have to be vigilant and alert when you're marketing a product. It may sound like you're going to war, but it's true.
Marketing is all about providing solutions and answers to problems and tough questions. It's all about experimentation, intensive research, heavy data analysis, and constant progress monitoring. For this reason, you, as a marketer, shouldn't feel like you're chained to a specific technique.
If one strategy doesn't work out, don't beat around the bush trying to fit a technique that won't work for your business. Immediately move on to the next which might be more effective for your situation.
It's paramount that you and your team constantly monitor the market for new trends, and research to see what's working; where your audience is headed next. Technology development and the internet moves quickly, and patterns and algorithms can change at the dainty snap of our fingers.
We never know what this world's technological geniuses will cook up next. So stay on your toes, and don't risk ignoring future potentials that could raise engagement levels.
The Takeaways
Despite all these practices, remember that your number one priority should be to create a mobile app that gives solutions to your target audience's concerns. Only then do you represent that mobile app to your users.
The game isn't about getting fast meaningless sales either. The goal here is to build genuine and long-term relationships with consumers to earn those long-lasting goals.
Remember to:
Know and understand your target audience
Research your competitors
Work with a mobile app marketing specialist
Focus on 1 or 2 strategies at a time
Measure mobile app KPIs
Do some pre-launch app marketing
Take part in PR and event networking
Stay alert and vigilant
The practices mentioned above can lead to profit, healthy target audience relationship, and the longevity of your mobile app in the ever-crowding app stores.