7 Proven Ways to Increase User Engagement for Your SaaS Product
November 4, 2020 – Hazel Raoult
7 Proven Ways to Increase User Engagement for Your SaaS Product
The SaaS market is rapidly growing and is expected to reach almost $165 billion by 2022. With the market's growth, the marketplace is getting highly competitive. The techniques and strategies that worked 2 years ago don't seem to work today. However unique your SaaS product is, there are going to be various competitors that come up with the same product features. So how do you attract new customers and retain them for long? What is the secret sauce for owning a successful SaaS business? The answer is user engagement. By boosting user engagement for your SaaS product, you'll be able to provide a better experience to your customers. According to Salesforce, 80% of customers say that the experience provided by any company is as important as its products. Hence, by increasing user engagement you'll see an increase in customer retention rate and customer satisfaction index. If you are looking for sure-shot and actionable ways to boost user engagement for your SaaS product, then this article will be of immense benefit to you.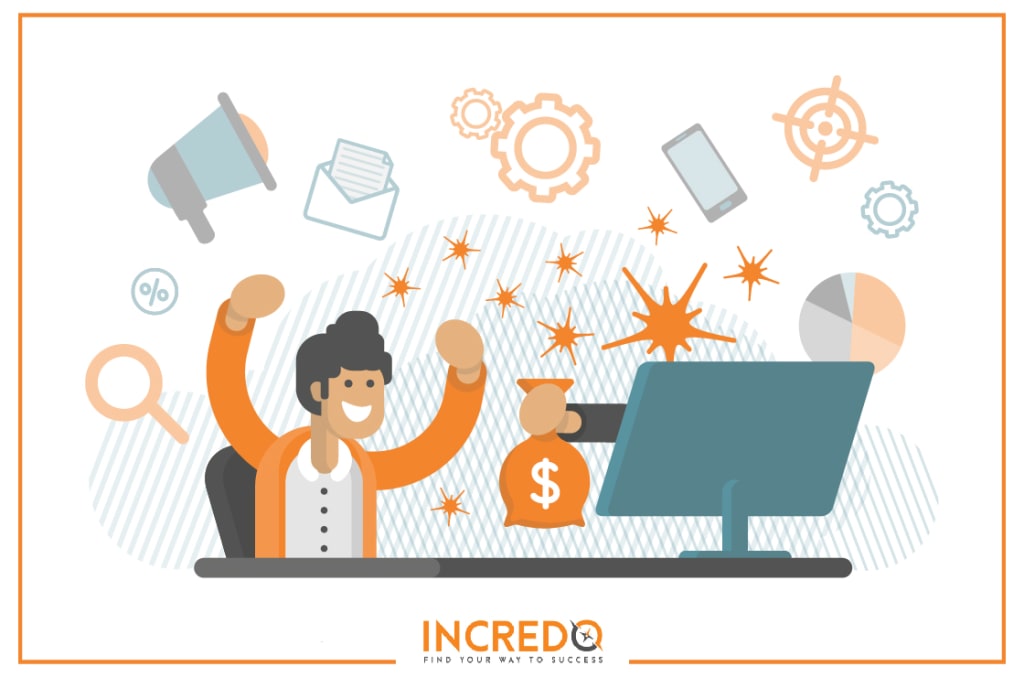 How to Measure SaaS Customer Engagement Metrics?
Once you implement the strategies below to improve user engagement, you should also measure the results. Here are a few SaaS user engagement metrics that you must keep track of:
The number of active users – Active users may be the ones who are logging into your product at least once in a specified time.
Usage frequency – This can be measured by determining the number of times a customer engaged with your product.
Time spent on the product – It is also important to measure the amount of time your users are spending each time they log in to your SaaS product.
Since you know the major SaaS customer engagement metrics, let's move to practical tips and steps.
1. Make the Best Possible First Impression
Optimizing your onboarding process is crucial if you want to improve your trial-to-paid conversions. If users have bad experiences with your onboarding process, they will abandon your brand sooner or later. During the onboarding process, your users will be most motivated. Hence, it is important to use this as an opportunity to hook them in with your product. Once you motivate users to take consistent actions and engage with your products, it will be easier for you to increase their user engagement throughout their journey.
For increased trial-to-paid conversions, users must understand your products' value proposition. Educating the users about how your product can help them achieve their goals will boost your SaaS customer engagement right from the start.
When your users understand your product better, they will engage with it more often. Initial confusion related to product usage might demotivate your customer to use your product. Interactive product walkthroughs are the best way to get users interested in your SaaS product. You can use top WalkMe alternatives to design your product walkthroughs. Such tools can also help you create self-help widgets and tool-tips for effective onboarding.
Interact with your customers through emails, live chats, and co-browsing sessions throughout the onboarding process. Be proactive in your communication. Be the first one to initiate conversations, request feedback, and answer queries. This way, you'll nurture your users right from the start of their journey. Thus, they will be more invested in your product throughout their journey.
2. Diligently Collect Customer Feedback
User engagement directly depends on how satisfied your users are with your product. Hence you must understand what your customers feel about your products. Are your customers satisfied with the product features? Do they find something missing? Are they satisfied with the product experience?
Gather customer feedback in as many touchpoints as possible. You can use mediums such as live chat, chatbots, emails, or surveys.
Be proactive in your approach. Instead of waiting for customers to come to you with complaints, you should go to them and collect comprehensive feedback.
Collecting feedback is of no use if you don't act on it. Hence, analyze all the feedback data and ensure that you work on all customer complaints. It is also important to let your customers know that you have updated your product based on their feedback. This will lead to increased SaaS customer engagement and satisfaction.
3. Share New Features within the Product
The difference between SaaS businesses and others is that SaaS businesses need to constantly justify the value of their products to their users. Failing to do so may result in increased customer churn. One of the best ways to combat this and increase product engagement is by releasing new features. It is important to announce and market your new product features in-app or within the product. If you don't announce your new features the right way, your users won't care about it. Here are a few best practices to follow:
Set your goals and plan ahead. Who are you targeting and what are your goals for the announcement? Figuring this out will give you a clear direction.
Try to personalize the feature release updates to gain increased engagement.
Ensure that you let your users know about the benefits of the new feature. Try to make the copy more interesting and engaging.
Complement your new feature release with good visuals and graphics.
Releasing such new product features will massively increase customer satisfaction. Your users will be convinced that you are adding consistent value to them. And this will boost your customer engagement multiple folds.
4. Gamify Product Experiences and Provide Incentives
Gamification is another proven way to significantly increase your product user engagement. Everyone loves games and hence this strategy is a must-try if you have been noticing a drop in user engagement recently.
There are various ways to integrate gamification with your product. You can implement games such as spin-the-wheel, scratch the card, quizzes, and similar other fun games that your users can't resist.A great example would be Salesforce Trailhead, which is the SaaS company's onboarding program. It consists of courses that users can take. The experience is gamified to make it feel like an adventure trailhead where different characters will guide the users.
You can also consider offering rewards and incentives that will motivate your users to consistently engage with your product. Make the rewards easy to achieve so that you can attract more users to engage with your product.
5. Use Content Marketing
For an increased SaaS customer engagement, it is important that your users completely understand your product, embrace it, and make it a part of their day-to-day lives. Now, this may not be as easy as it sounds. But the process can be accelerated through content marketing.
You should first start by segmenting your customers based on their customer journey stages. This step is important to create customized content for each customer segment. For instance, a user who has just completed the onboarding process can be targeted with different kinds of content as compared to users who have been inactive for a while and are about to churn.
Next, you can create comprehensive video tutorials that solve customers' problems and explain your product features step-by-step. This will help your users to be in constant touch with your product as they are completely familiar with it.
You can also try and engage your customers through email marketing. Throughout the customer journey, send out personalized emails to customers that aim at educating them about your product. This will again remind them to engage with your product more.
6. Focus on Customer Success
Lastly, customer success plays a crucial part in deciding your SaaS user engagement. You should take extra steps to help your customers achieve their goals. Not only will this keep them motivated to use your product, but it will also bring about a significant change in customer relationships. Hence, right from the onboarding phase till the end, you should consider your customers' success as your success. This will add immense value to your customers' lives and they will increasingly engage with your product.
7. Engage Users with Push Notifications
Push notifications can also be used to increase user engagement by sending relevant messages to users. Since push notifications are delivered in real-time, the chances of engagement increases considerably when compared to other forms of messaging. The key to increasing SaaS product engagement is to send the right messages at the right time. If your messages are useful enough and solve users' pain points, then you will definitely watch your user engagement increase. Remember to put some thought into your push notification copy, title, and image. The right message can bring about a huge difference in your user engagement. You can amplify the effects of push notifications even more by using techniques such as user segmentation and A/B testing.
Conclusion
To summarize, there is no secret overnight strategy to improve your SaaS user engagement. You must try to focus on adding value and strengthening your customer relationships with every passing day. You should also clearly put forth your product's value proposition. If you take these steps consistently, you'll definitely see an increase in user engagement and other benefits that come along with it.
INBOUND MARKETING BEST PRACTICES TO INCREASE SAAS COMPANY'S SALES DOWNLOAD YOUR E-BOOK