As Steve Jobs once said:
"You've got to start with the customer experience and work backwards to the technology"


There are some very good conversion rate optimization lessons you can learn from Steve Jobs, as he knew how important customer experience is for growing a brand and making it stand out.

Many SaaS companies invest a lot of time and effort, not to mention money, into optimizing their websites in order to increase their online visibility and improve their SEO ranking. In a 2014 survey by TrustRadius, it was found that 58% of companies spend more than $10,000 per year on various analytics tools in order to optimize their conversion rates, while 27% of companies spend between $50,000 and $500,000 on digital analytics tools.
It was also found that 44% of companies spend more than $10,000 per year on various A/B testing tools, while 19% of them spend more than $50,000. Companies invest a lot in CRO because all of that investment in optimization eventually pays off.
However, where a lot of companies make a mistake is by trying to get as many website visitors as possible, because they think this will result in increased conversions. They focus on quantity over quality, which doesn't help them generate quality leads. What they end up with is more traffic, but it is not the kind of traffic; which ultimately answers the questions of how to increase conversions,sales and ROI.
What you need to focus on is providing your website visitors with a seamless user experience, because only then will you be able to attract quality leads that you can convert. Only then will you set your website apart from thousands of others in your niche and effectively grow your brand.
In order to successfully improve the user experience on your website, you need to create an effective CRO strategy. It will help you run an inbound marketing campaign that will attract and engage your visitors and help you substantially improve your website and, with it, your entire business.
CRO Mistakes That You Should Avoid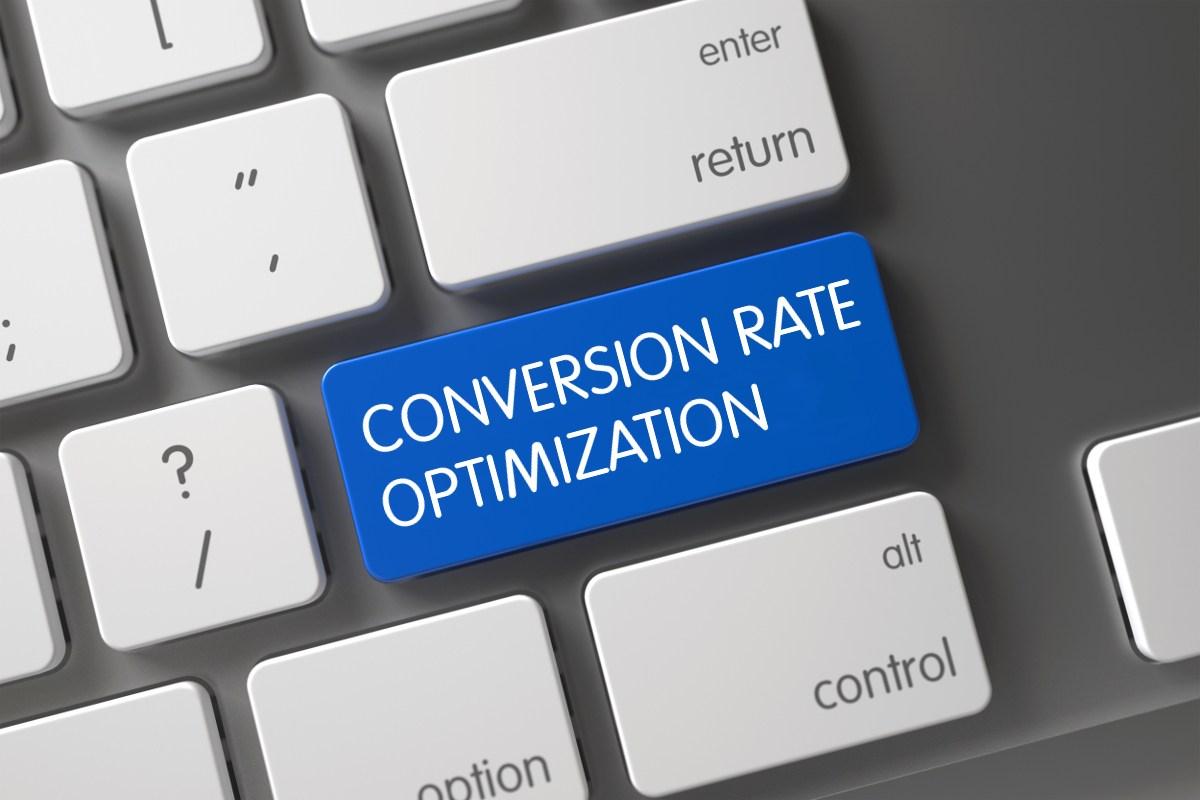 CRO refers to practices that website owners use in order to increase the number of website visitors whom they will convert and turn into purchasing customers. In order to achieve that goal, they use information from various reports and analytics, as well as user feedback, to get an insight into the performance of their website and figure out how they can improve it and make it more effective.
When you know which elements of your website are not performing as efficiently as expected , you can take proper actions to optimize your website and satisfy your visitors, reducing your bounce rates and easily forwarding people to your sales funnel. With the right strategy and clear call-to-action buttons, you can convert website visitors to paying customers before you know it.
The key is to have a good SEO strategy in place first, because that way, you will attract the right kind of traffic that you need. Google and other search engines will recognize your efforts and they will drive more quality traffic to your website, helping you generate more conversions. When they index your website and evaluate that it is relevant to your target audience, they will increase your ranking in SERPs and people will be able to find you more easily.
Once they visit your website, a good CRO strategy takes over, helping you provide them with great user experience and, together with enticing call-to-action buttons, effectively guiding them towards your sales funnel.
However, owners of SaaS companies are fully aware of all this, a lot of them still make mistakes that prevent them from improving user experience and increasing their conversion rates. One of the most common mistakes is stopping all of their marketing efforts once they get a lot of users to signup and start using their services.
You should never stop putting in work when it comes to marketing, because not only do you need to keep attracting more customers, but you also need to keep your current users engaged. After they sign up for a free trial, you need to try and compel them to purchase a full package. Even after that, the conversion process is not over, because you would certainly want them to upgrade their accounts after a while.
Another mistake is trying to sell your products or services by only talking about them, instead of providing real examples of how your customers would use them, such as videos and screenshots showing exactly how your users will be able to solve their pain points.
You need to show what you offer in action, because people will be able to clearly see the benefits that they will experience if they put their trust in you. Speaking of benefits, you need to make sure that you focus on them instead of merely focusing on the features of your products or services. Consumers are interested in what you can do for them and they want to see the outcome. The list of features will not increase your conversions, but showcasing the real benefits will.
Here is what Steffen Damborg Chief Digital Officer (Founding Partner) at Digital Consult speaking for Incredo: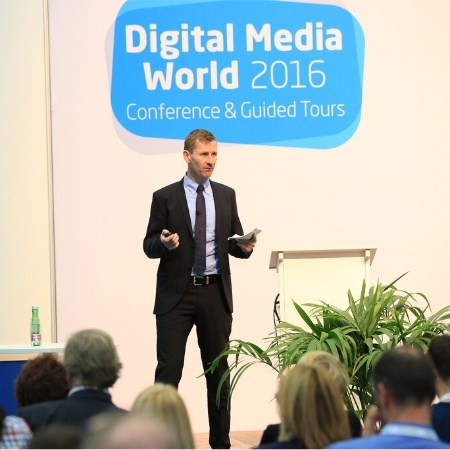 " Work extensively with your website engagement factor and make sure content and product offerings always being loyal to your company's DNA. And, never perform several tests on a number of elements at the same time.

While checking the color of an "Add to cart" button, test it all on its own and wait a few days before testing the "Checkout" button. The same goes for other elements throughout your conversion funnel. Do one thing at a time, test, analyze, and then move on. Conversions are great, but aim to increase the Customer's Lifetime Value – LTV.

Nevertheless, a 100% increase in conversion rate won't help much if your product doesn't provide the value to the consumers purchasing it. This causes customer disappointment, that soon will be visible on social media, Trust Pilot and more… "
The Keys to Successful CRO
In order to develop a successful CRO strategy, you need to thoroughly analyze your website and determine which elements you need to improve.
You can conduct quantitative data analysis and learn who your visitors are, where they are coming from, which pages they are landing on, which pages they are spending most of their time on, what devices they are using to check out your website, as well as when they are leaving your website. When you know what makes them abandon your sales funnel, you can know exactly what changes you need to implement to improve their user experience.
You can also conduct qualitative data analysis, which includes on-site surveys, satisfaction surveys, and user testing. This kind of analysis will help you know what on your website appeals most to your visitors, as well as what they would change for a better experience with your brand. You will learn what makes your website different from your competition and what you can do to keep improving it.
One of the best tools that you can use to to analyze and improve your website is Google Optimize. It provides you with several very useful options to test your website and offer a personalized experience to your visitors.
With Google Optimize, you can perform A/B tests (compare different versions of web pages or various elements on your website to find out which perform better), multivariate tests (test different elements on a single page in order to determine the best combination for optimal user experience), and redirect tests (test separate pages on your website against one another using different URLs).
There are many other great tools that you can use for conversion rate optimization, such as Optimizely, which is website optimization software that enables you to perform A/B testing, Unbounce, which enables you to build, optimize and test your landing page, Clicky, which is similar to Google Analytics and provides you with web analytics in real-time, Crazy Egg, which is a platform that enables you to see how people are interacting with your website by keeping track of their clicks (this helps you see why they do or don't convert), and many other tools.
For instance, in order to use Optimizely and run A/B tests, you need to go to Settings in the tool, copy the snippet of code that you will be provided with and paste it into your website's code, that is, in the head tag of every page that you want to test. That way, you will set up the tool, so that you can actually start your tests which, in this tool, are referred to as experiments.
You can build your experiments in six steps that include adding a page where you will run your tests, adding an audience, adding metrics for measuring the effectiveness of your CRO, setting traffic distribution, creating variations, and publishing your experiment.
Yet another great CRO tool that you can use is BackToCart. It enables you to use real-time AI interaction and engage your customers on a more personal level, ultimately increasing your conversions and sales.
This AI-enabled tool uses user-reactive light boxes that let you know when the right time to engage a customer is, so that you can prevent them from leaving your website and provide them with the help that they need, exactly when they need it. This helps you optimize their user experience and significantly improve your conversions.
How to Optimize Your Website for Conversions
When you are armed with all of the data from your analyses, you can easily focus on optimizing your website for conversions and satisfying your target audience.
One of the most important steps to take is coming up with an effective landing page optimization strategy. Your landing page is usually the first page that your visitors will see, so it is responsible for forming first impressions. Since you don't get a second chance to create first impressions, you need to make sure that your landing page is visually-appealing, compelling, and completely clutter-free.
Your website needs to be easy to navigate, so that your visitors don't have to jump through hoops in order to find what they are looking for. Make sure there are no elements distracting them from taking the actions that you want them to take. Less is always more, so remove clutter and make sure that your value proposition is clear.
Web design, graphics, usability, content – you need to make sure these and all the other elements that your website visitors will interact with are in complete alignment with their needs and provide an outstanding user experience. Every call-to-action button that you place on your website needs to be clearly visible and it needs to entice people to take proper actions.
However, in order to ensure that all of your efforts will actually pay off, you need to measure the results, which you can easily do with a lead generation conversion rate calculator. You need to measure total conversions, conversion rate, bounce rate, average page views, and average time on site. Those metrics will help you evaluate the effectiveness of your CRO process, so that you can implement appropriate changes for further improvement when needed.
How To Amplify A/B Testing?
What you should also do is conduct split testing (A/B testing). For instance, you can compare two versions of a particular web page to see which one is performing better. You can also A/B test your call-to-action buttons and see which one drives more conversions. You can split test pretty much everything on your website, from your headlines and visuals to form fields and your website's layout.
How does A/B testing work? You choose a web page, for instance, and create a different version of it, where you will change one or more elements with the goal of providing a better user experience. For instance, you decide to change the font, the headline, the call-to-action button, the entire call-to-action copy, or maybe even the complete design of the page.
Afterwards, when the split testing starts, one half of your website traffic is shown your original web page, while the other half of your website traffic is shown the new version of the page. The former is referred to as the "control", while the latter is the "variation".
When you start measuring the chosen metrics and see how your website visitors are interacting with each version of your web page, you can see clearly which version leads to better experiences and results in higher conversion rates.
A/B testing enables you to consistently improve your efforts and significantly boost user experience, ultimately driving more conversions and ROI. It sheds some light on the best ways to create catchy headlines, relevant and engaging content, appealing visuals, an easy-to-use layout and a number of other elements necessary for attracting quality leads and converting them into customers.
There are many conversion rate optimization case studies that you can check out, as those will definitely give you some more insight into the best tactics that actually work.
Here's one example of a SaaS CRO case study, where the company Wedbuddy increased clicks by 139% and their free trial sign ups by 73%. What they did was make some very simple changes on their homepage, but changes that proved to be very effective.
They changed their call-to-action copy by shifting the focus from the payments to the actual value and benefits of their service. So, instead of the copy "Free 14-day trial. No credit card required to sign up", they started using the copy "Create a beautiful personalized website in minutes".
After testing both variations of their home page, they came to see that the modified version was far more effective in that it helped them generate more conversions and sales.
No Opportunity Left Behind
In order for CRO process to be truly successful, you need to take full advantage of every single opportunity in front of you, which is precisely why you need to conduct all the aforementioned tests and analyses. They will point you in the right direction, so that you can drive quality traffic to your website and effectively achieve your goal of generating more conversions.
What is absolutely crucial to understand is the fact that a successful CRO is not, or rather should not be, a one-time job. It should be an ongoing process, because you should consistently work on improving the user experience on your website and making your visitors genuinely satisfied with your brand. It all comes down to customer experience, as it is the key to brand loyalty and meaningful customer relationships.
After all, you want your customers to keep coming back for more, right? You want them to be satisfied with your brand and you want them to recommend you to their family and friends, becoming your brand ambassadors and helping you take your business to a whole other level. Optimizing your website for conversions is one of the first steps towards achieving that goal and growing your brand.
In the end, as the famous saying goes: "Rome wasn't built in a day". The same goes for CRO, so take the time to get to know your target audience, to apply everything you learn, so that you can improve your website and meet every need of your consumers, and you can be sure that your every effort will pay off in the long run.