Approximately 80 percent of Internet users own a smartphone, and more and more are doing their shopping, searching, and other pre-purchase research on mobile devices. While the average adult in the United States will spend almost three hours a day on their smartphone, time spent on PC usage is dropping.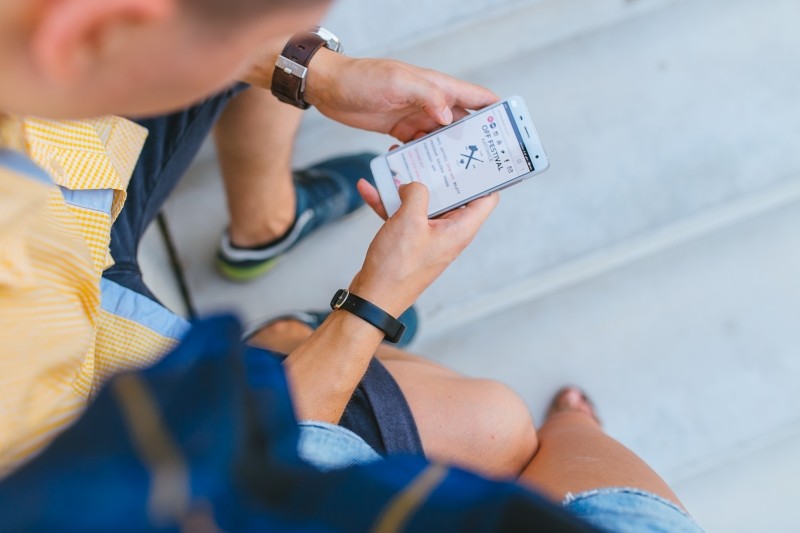 Emarketer predicts that by 2019, the vast majority of digital ad spendings will be through mobile advertising. The writing is on the wall – or in this case, a carefully crafted SMS message– and all that's left for you to do is accept it. Just in case you're unconvinced, we have 5 reasons why it's time to embrace mobile marketing as the future of advertising:
1. Mobile Marketing is Unstoppable
The power and reach of digital media – and mobile media in particular – just keeps growing and growing… and growing. Mobile advertising revenue is up from $9 billion last year to more than $11 billion this year. Billboards are being replaced by Instagram ads, mobile apps are accounting for 89 percent of total time spent on mobile media, and 4 out of 5 smartphone usersshop via their devices.
Simply put, the audience is there, the money is there and the opportunity is there. Take advantage by reinvesting your advertising capital in ads that are embedded in apps, tied to mobile searches and powered by social media.
2. Consumers are SurprisinglyComfortable with it
Some people still view mobile marketing as something targeted towards millennials, but this isn't just a young person's medium anymore. InMobi's Mobile Media Consumption report found that 59 percent of mobile users are just as comfortable with mobile advertising as they are with online ads or television commercials and 15 percent of mobile users actually prefer checking their financial accounts on their mobile devices in contrast to desktop computers.
Cell phones and tablets stopped being "newfangled" a long time ago – the Queen of England reportedly has an iPad mini that she's quite fond of – which means that businesses can reach broad demographics through mobile marketing like never before.
3. It May Be the Closest You'll Ever Get to the Consumer
Brick-and-mortar businesses may eventually see their customers face to face, but for the majority of companies, online-only interaction can seem like a major barrier to forming a strong and long-lasting connection. Mobile marketing is changing all that.
Cell phones are practically a physical extension of people's being these days. 85 percent of smartphone users who were asked whether they'd rather give up water or their mobile apps said they'd rather dehydrate than delete anything from their devices. More than half of smartphone users report that reaching for their phone is the first thing they do when they wake up, and they even take it into the bathroom with them.
When you deliver your company's content via SMS messaging, emails, mobile apps, or mobile-optimized websites, you're essentially going everywhere your customer's smartphone goes – and apparently that really is everywhere.
4. People Open Emails on Mobile Devices
They also look at their texts. Perhaps it's the whole "captive audience" idea (see above), but it seems that mobile users are far more likely to actually read what you send them if they open it on their smartphone or tablet. The rate that emails are opened on mobile devices has grown by 180 percent over the last three years, and SMS messages are even more effective with a highly impressive open rate of 98 percent.
All of this means that you have more options to reach consumers. Consider texting customers who sign up for your rewards program and gifting them a "welcome to the club" discount, or email a reminder to subscribers who are up for a renewal and use their first name in your greeting; not only can you anticipate reaching more people, but you can also deliver a more personalized message.
5. It's What People Want
Figuring out and delivering whatever it is your customer wants should be at the very core of your marketing strategy, and what customers seem to want is connection, convenience, accessibility, and ease of use that mobile devices provide. When 47 percent of consumers want mobile offers sent to their devices when they pass by a particular store, that's a very clear indication that personalized marketing is not only acceptable, but also most welcome.
It's clear that mobile marketing has a lot to offer to consumers, but it's a veritable cornucopia of opportunity for business owners too. By building a connection with smartphone users, offering mobile-friendly content that consumers crave and reimagining advertising strategies with mobile marketing in mind, companies can embrace a digital future that's beneficial for everyone involved.