How Should the Ideal SaaS Marketing Team Structure Be in 2021? FULL GUIDE
September 28, 2017 – Artash Arakelyan
How Should the Ideal SaaS Marketing Team Structure Be in 2021? FULL GUIDE
SaaS companies focusing on penetrating and conquering B2B markets have a huge variety of marketing opportunities at their disposal. Simply because B2B market is huge and very diverse. After digital marketing entered the scene, things became even more complicated. Marketing managers and strategists need more efforts to develop marketing strategies, and put together the ideal SaaS marketing team structure.
You shouldn't worry, though, because there is a silver lining in B2B marketing that should be paid attention to by every SaaS company that wants to build perfect marketing teams and strategies. So without further ado, let's see how this can be done and what are the SaaS marketing best practices.
The Essence of a SaaS Marketing Strategy
In B2C marketing there is one rule of thumb. If you manage to communicate your message to the audience so that it affects their emotion, you are on your way to success in B2C marketing. But in the B2B marketing world this is not the case. In the B2B field there is not that much room for counting and experimenting with the buyer's emotions. Purchasing decisions, in this area, are based on interest, logic and with more focus on ROI. So, what are the pillars of a SaaS marketing strategy? The answer is really simple, the pillars are logical and extensive research.
Instead of counting on emotions and how to leverage them to affect the purchasing decision of your buyers, as a SaaS company focusing on selling exclusively to other companies you should focus on the logical side of your product. Your marketing efforts should help your services become more visible, while at the same time providing answers to several questions:
How can your product help in streamlining work processes?
What are the key features?
Are the features easy to use? Or, is the onboarding process on your platform smooth, fast and easy?
What does your service mean for your customer's businesses?
Will your service save resources, money and time for your customers?
What is the estimate ROI companies can expect with their purchase?
Buyers in the B2B market have their needs and desires that are motivated by their ambitions. In order to show them that your service has everything they need, you will have to provide a few things. Logical arguments, fresh and real data and all that wrapped in a financial scrutiny burrito. These buyers also have their buttons, you just have to learn how and in what way to press them in 2019 to turn on those green lights.
SaaS Marketing Strategy Discipline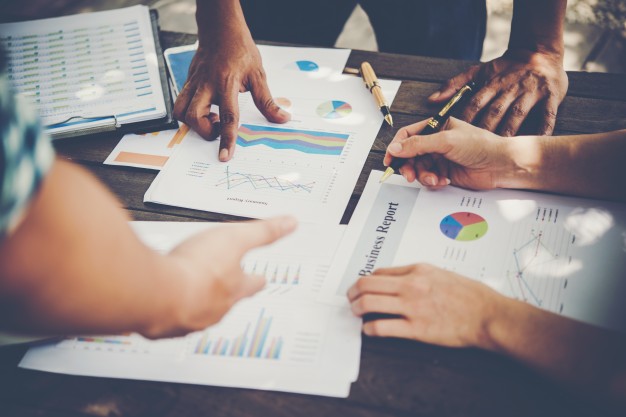 Consistency is the key of marketing success. Why am I saying this? Because the services of SaaS companies can be useful to startups, small, medium and large businesses. Advertising services to small companies on the market requires quite a different strategy and skillset than advertising to the enterprises.
This is why it is important to do market segmentation and primarily focus on advertising to that segment. When you have the answer to the "What customers do I want to serve?" question, you have to stick with it and stay disciplined. Advertising to customers of all sizes in the B2B market inevitably leads to suboptimal results.
Hunting for a wild boar and going fishing require a completely different set of skills and tools, and trust me, you don't want to find yourself in front of a scared and aggressive wild boar with nothing but a fishing rod in your hands.
Different SaaS Marketing Team Structure and Organizations
There are different SaaS marketing strategies implemented by successful companies that can help us understand the value of having each one of those. Each one of these teams has a different structure, approximately the same goals and use different marketing methods.
Inbound Marketing
Before we start, here are the benefits of having an inbound marketing organization. You will be able to focus on providing a unique buyer-driven inbound experience. Analytics will enable you to tailor the experience for each of your market segments.
Since content is a dedicated function of an inbound marketing strategy, you will be able to use it across the board to attract and pick up the interest of more customers. Besides, content and contextual marketing will enable you to add value and build trust in your market segment.


Without inbound marketing, it is impossible to succeed in today's digital market. It is used to attract customers to your services via digital marketing channels. This includes content marketing, social media marketing and search engine optimization (SEO). While establishing better online presence, SaaS companies increase their visibility to potential B2B clients and make sure that their message is heard loud and clear.
Let's start with the HubSpot's SaaS marketing team structure and marketing organization. This team is organized so well that they even offer their B2B inbound marketing services in the B2B market to other companies. Their CMO has access to four separate marketing departments:
Demand Generation
Product/Service Marketing
Brand and Buzz
Content Marketing
Inbound marketing managers and Channel specific marketing managers are in the Demand Generation team. Channel specific marketing managers are assigned a role to advertise the company and its services via email, social media and payed marketing services.
The Inbound Marketing Manager is involved in persona-specific marketing, international marketing, marketing ops and growth hacking. This team is in charge of the crucial role of analytics and operations. The Service Marketing Manager and his team are responsible for service launch, sales enablement and web development.


The Brand and Buzz department's role is to take care of PR, establish a connection with influencers in the field, and organize events. This department often uses the creative graphic design services of other companies or has a dedicated creative graphic designer in-house.
The Content Marketing team is in charge of marketing via Blogging, Educational Resources and various offers. They have to create engaging content with the power to attract companies whose needs and requirements are satisfied by the services their team advertises.
Do you want a free consultation? Click here.
Elastic Marketing Organization
An Elastic marketing organization provides a flexible structure. Why is this a great mode? Elasticity will allow you to add people to your team and introduce new functions as your services evolve and market reach grows.
The departments go as follows:
Service Marketing
Marketing and Ops
Content and Communications Manager
Creative Services
Field Marketing
While analytics are placed in the hands of the Marketing and Ops department in this model, the Creative Services department uses this information to create engaging content that will correspond to current market needs and requirements. By using information on the current buyer's persona and key features of the company's service, they are able to inform the buyers that there is an effective solution for their problems.
Elastic marketing had been implemented with a company called Mindjet, San Francisco, CA. Their CMO, Jascha Kaykas-Wolff, explains that this organization allows their marketing department to evolve along with new marketing methods, best practices, and new business processes. Kaykas-Wolff uses a similar model at Mozilla, in his role as CMO:
Here is what Jascha Kaykas-Wolf told Incredo regarding the topic: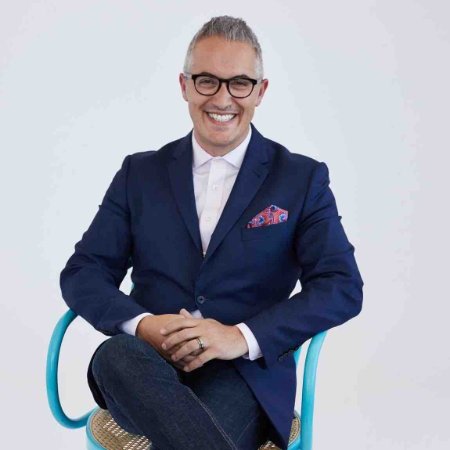 "Every marketing organization needs a dual operating system. The development and support of the hierarchy and the agility and user focus of the durable team. While I'd not refer to the system as elastic I do believe that an explicit focus on the customer benefits you are trying to promote should inform your organizational structure. In our case, we believe the the lean/agile model gives you a toolkit that puts the customer up front as a participant in the design of the organization and that should be tantamount with success." – Jascha Kaykas-Wolff, CMO Mozilla
All of this is used by the Field Marketing team, whose primary role is demand generation through channel marketing, nurture flow, customer retention efforts, channel marketing and other methods.
Top-of-Funnel Growth Organization
The marketing team built around top-of-funnel growth relies heavily on content marketing and service marketing. Their purpose is to utilize the creative SaaS marketing team structure in order to generate the content of the highest quality in terms of attention grabbing potential and engagement.
This type of organization focuses on post-lead metrics in order to further customize the marketing effort, minimize churn and maximize growth. This type of organization is based on three functional departments. Each of these departments have different roles that make cogs of a very well-oiled creative and effective marketing machine.
The first department is in charge of web development and service marketing. The second one takes care of paid marketing efforts, communication with prospects and customers and analytics. While the third is in charge of content marketing, direct B2B marketing, lead and customer nurturing, and county-specific marketing.
SaaS Marketing Team Structure

The ultimate question that comes before SaaS marketing team structure is how many people should be in it. According to extensive research published on Insightsquared, it depends on how big your SaaS company is.
For instance, SaaS companies with less than 50 employees have a marketing team consisting of 5% of the entire workforce, and companies with more than 50 have employees have a marketing team consisting of approximately 7% of their entire workforce.
A SaaS business marketing team should consist of several different marketing experts whose responsibilities are clearly communicated and structured. Furthermore, before building a strategy for B2B marketing, the CMO and managers of marketing teams have to work closely together with the CEO in order to establish clear marketing goals.
It is important to set the bar at a certain point right from the start so that you can use metrics to know how far away you are from desired goals. Here are the few marketing experts that you want to have onboard before you start advertising in the B2B market.
Vice President of Product Marketing
The VP of product marketing leads a team of marketers and directly responds to the CMO. Marketers in this team are responsible for messaging and delivering the service to market. The VP of Product Marketing is responsible for bringing services and features to market while collaborating with the service developer and customer research teams.
This role is crucial for SaaS marketing success, because it stands in the middle of all efforts and operations. A VP of product marketing has to have leadership experience, brilliant communication skills and a highly analytical approach. This person has to be able to communicate with service developers and designers, customer research analysts and other departments.
Product Marketing Manager
The Product Marketing Manager's role in your SaaS business marketing will be to tell other companies in the market the story behind your service. He should be the one who strongly advocates for specific features and how they will change the business of people who decide to buy it. The PPM is also in charge of one more incredibly important task – designing the strategy around the new service, update or feature launch.
Since the product marketing manager will have to post on forums, reply on Quora questions and occasionally blog, they have to possess excellent written and verbal communication skills. This is because his role is to present, or better said, sell ideas to potential customers. This person also has to love to collaborate as they will constantly be involved in interactions between the employees from the company's other departments and prospects.
Product Marketing Manager – Sales Enablement
The role of PMM Sales Enablement is to drive customer growth every day. This person has to be able to dominate the competitive landscape by optimizing the sales process. As a SaaS company, you will have to choose one of several service-selling methods, monthly/yearly subscription, one-time purchase, free trial, etc.
PMM Sales Enablement has to work closely with customers in order to identify pain points and learn from their experiences. They also have to write customer success stories. Besides this, the person holding this position has to analyze the competition and use a broad specter of data to support the ideas they are communicating to the prospects and other marketing team members.
They should be able to supply other team members with logical reasons for why your service should be chosen by other businesses. Personality traits to look for when hiring people for this position are:
Great communication skills able to make tough decisions when prioritizing features and updates
Problem Solving through a Collaboration Mindset Strategical Thinking;
Now we come to the interesting part. You will also need a Web Developer and UX research specialist in your midst.
Web Developer
Since you are a SaaS company, your website is one of your primary marketing assets. It has to be functional and beautifully designed. Along with practical web development skills, a web developer should also have an eye for design. This person is crucial for your marketing success and he has to be able to collaborate with graphic designers and service marketers.
They should be able to create responsive websites and deliver a great website experience in order to drive action. Above all, this person has to be innovative so that your company can benefit from the latest UI trends, best practices in web development and agile methodology.
UX Research Specialist
Even if you have a great service to offer that includes incredibly powerful features, it won't mean a lot unless it is UX-friendly. The role of a UX research specialist is to bring improvement to website design and your application user interface, to further improve the usability of both.
The UX research specialist must be able to do user research, and persona and scenario development. They must be able to predict how the service will be used in order to fully optimize it and make sure that the user interface stays user-friendly in all sections of the app.
The UX research specialist must also be able to effectively collaborate with software developers, content designers and marketing teams, to ensure that each of their efforts provide beautiful experience to end users. This person will make your application easy to use and allow you to advertise your service as one with a very short onboarding process.
Vice President of Content
The VP of Content leads teams of designers, writers and social media marketers. The primary goals of the team under VP of Content is to drive more traffic to the website, generate more followers on social media and provide other marketing departments with relevant content. The efforts of this team must be able to fuel influencer relations and PR marketers.
Content Marketing Manager
In the ideal SaaS marketing team structure should always have at least one CMM who is proficient in writing and producing various projects. This person is in charge of building and expanding the SaaS company's digital footprint through regular blogging, raising awareness and generating more leads via social media. When you are looking for a person to fill this position, you want to make sure that they have previous experience in producing web content and building audiences.
Personality traits that qualify a person for this position are:
Passionate about their work creative
Loyal and able to dedicate time to get to know the audience organized and oriented on goals
SEO Manager
In today's market, having an SEO manager on your marketing team is a must. This person will be in charge of identifying and following on the opportunities to improve your company's rank on search engines. Their responsibilities would be to manage off-site and on-site SEO for the company and collaborate with other content creators in order to utilize the specific keywords for reaching your market segment.
While expertise and knowledge are undoubtedly important to be successful as an SEO manager, you have to make sure that your SEO manager has other qualities too. The important personality trait any SEO manager has to have is to be collaborative. They have to collaborate with other experts and leverage their expertise, strengths and knowledge, to achieve an optimal search engine presence. Make sure to ask candidates for this position to provide you with real examples of how they have collaborated in the past. Other personality traits include:
Ambitious and hungry for knowledge
Innovative and agile
Reliable – able to use good judgement in various scenarios
Effective and dedicated to their craft
Data Analyst
And last, but not least, your team will need a Data Analyst. This person should be statistic-savvy. A Data Analyst's primary role is to hack the data and provide useful insights to other members of SaaS B2B marketing team. They should be able to implement a statistical test on your marketing efforts and comeback with the results that show their significance and impact on lead generation.
By analyzing data, the analyst will identify new opportunities for growth and point out a more efficient way for your marketing team to operate. This person should also be able to collaborate with and bring statics close to other colleges so that they can use it to learn and improve their skills.
So what does your SaaS marketing team structure look like?
The ideal structure of your SaaS company's marketing team and the profile of your team members may vary depending on how long you have been operating and whether you rely on external financing.
Venture backed startups can afford aggressive hiring from the very beginning, while self-funded companies are usually financially constrained on hiring until they can fund it from incoming cash flow. So they need to find capital-efficient ways to hire their marketing teams. Although hiring an experienced professional feels like a heavy investment for a self-funded startup, it will pay back in the long run. Professionals ready to roll up their sleeves and proceed to managing their respective teams at once will enhance the overall company performance, saving time and additional training costs that would be required for less experienced specialists.
Regardless of constraints, growing SaaS companies have to structure their marketing teams and hire people to make sure they meet the following goals:
Quickly build a customer base
Retain customers
Upsell customers and maintain the loan-to-value ratio
The most effective way to achieve these goals is to leverage pay-per-click and cost-per acquisition campaigns. This way, SaaS companies can optimize and have insightful metrics on customer acquisition costs (CAC) in the long term. In addition, a marketing team should be developing an inbound marketing strategy to set actions in motion for achieving the same goals in the long run.
Next in line is building educational resources. This way, you will provide your users with updates on the latest features, upgrades, help them learn the best practices and get the most out of your software. So, these teams should always include an experienced marketer, a research analyst in charge of creating a buyer persona, a data analyst, content creators (graphic designers and copywriters), a web developer and a social media manager.
For SaaS companies that have been present on the market for years, marketing to B2B has to heavily rely on inbound marketing. That is content, SEO, and Social Media. Your marketing team should be able to write blog posts several times a week and share them on your social media profiles frequently. The blog posts should not only provide resourceful information for your intended audience, but also tell stories about your customers' successes.
The efforts made on building a perfect content strategy should be revolving on how to bring your product closer to the buyers. For instance, how it can be used to start, improve, and grow a business. Your perfect marketing team should at least have the following:
Inbound Marketing Manager – if you are just starting with Inbound Marketing, you should hire an experienced professional who will be able to build a unique inbound marketing strategy.
Social Media/Community Manager – this person will be in charge of developing specific strategies for different social networks. By using the best practices, integrating the best tools, and tracking the right metrics, this person will help you grow your audience and convert them into leads and customers.
Content Marketing Manager – this role stands at the core of any marketing team. CMM should be able to collaborate with various SaaS department teams and be able to produce relevant content. This content has to be able to meet the needs of the target audience and key stakeholders as well.


SaaS company and Company Culture
"As companies shift their focus from shipping units of a product to building and monetizing relationships with subscribers, a whole new culture is needed. A Subscription Culture wraps the entire company — from product to sales to finance to operations — around creating sustainable customer value." – Tien Tzuo, CEO of Zuora, an enterprise software company that develops SaaS apps for other companies.
If it could be summed up in one sentence: a SaaS company culture has to be both employee and customer centric. Since SaaS companies have to be very agile (move quickly to create more customer value) and extremely customer-focused, the emphasis is put on building exceptional collaboration and communication.