How Does Inbound Marketing Work for Web Scraping Companies? Datahen's Case Study
July 31, 2017 – Artash Arakelyan
How Does Inbound Marketing Work for Web Scraping Companies? Datahen's Case Study
In business, like in a chess game, your goal is to checkmate your competitors and establish your brand as the #1 in the market. But nobody wants to be on the losing side or end up in a draw. In order to reach your objective you have to outsmart your opponents, negotiate and be ready to sacrifice resources for the sake of positional advantage.
Both in a chess game and in the market you need to adopt a strong strategy and flexible tactics to stay ahead of the game. Strategy requires establishing your long-term goals and defining the series of steps in your roadmap to success, while tactics is the art of setting and maneuvering your game pieces on the chessboard. The secret to a win is not only placing and moving your pieces well but also thinking ahead of the curve and being ready to adjust your tactics to the steps of your opponents and the situation on the board.
Inbound Marketing: The Chessboard Queen
Imagine, the business resources under your disposal could be arranged into some kind of chess hierarchy.  The king would surely be your brand which has to be protected by other pieces at any cost. But what would be the queen – the most powerful piece in the game of chess? Well, successful entrepreneurs would suggest that in the modern business world the marketing team with a coherent Inbound Marketing strategy has the most important role in any company seeking to establish brand image, grow customer base and revenue.
Nobody can deny the value and potential of traditional marketing strategies. However, Inbound Marketing provides several advantages that can't be rivaled by other marketing techniques. Unlike outbound marketing, which has to fight for customers' attention often by intrusive methods like direct calls or texts, Inbound Marketing is all about attracting customers through interactive and engaging content and building positive, long-lasting relationships with them.
Hence, your Inbound Marketing Strategy would become the queen that can move vertically, horizontally or diagonally on the chessboard, while the marketing channels and tools would be the rooks, bishops, knights and pawns – each with its own function and limitations.
At Incredo, we are pretty sure that developing and executing a consistent Inbound Marketing Strategy is one of the keys to the guaranteed success of any business. Here is how we helped one of our clients – Datahen, create its incredible Inbound Growth story and increase website traffic by as much as 448%.
The Client
Datahen is a Canadian company providing advanced Web Crawling, Scraping & Data Extraction Services for startups and enterprises. It allows for exerting large volumes of data from websites without the need to buy and learn web scraping or crawling software, significantly accelerating the timeframe and reducing the cost of the web scraping processes.
The advanced features of Datahen enable its users to get information even from sites with CAPTCHA restriction, something that's impossible to do with most of web scraping software out there. In addition to customized services, Datahen also provides a fully-managed platform to development teams of enterprises to help them develop, execute and maintain large-scale web scrapers in one integrated environment, saving time and efforts.
Despite providing top quality services and having a great team of highly experienced professionals, Datahen still had trouble attracting visitors to its website and generating sales qualified leads (SQL). So they contacted us with the goal to grow their SQL and increase the website traffic. And we couldn't say anything but YES since rising to challenges is part of our company culture.
Our Three-Step Inbound Growth Strategy
They say a smart player can achieve checkmate in three moves. So our smart team developed a three-step marketing strategy to help Datahen drive customer engagement and increase sales.
Step One – Website Migration
We started the project in September 2016 by migrating Datahen's website from WordPress to HubSpot to get all the benefits of an all-in-one platform, including but not limited to marketing and sales automation, better CTA measurement and a number of important tools like CRM and smart workflows. In addition, we ran PPC campaigns through Google AdWords creating ads (with ad extensions) and sponsored keywords which further enhanced the efficiency of our strategy.
As a result, the traffic to the website increased by 348% within a period of 10 months. The monthly number of visits grew from the initial 290 in September 2016 to 1,300 as of July 28, 2017. In the meantime, the overall website traffic totaled 10,160 visits.
Step Two – Generating SQL
Most first-time visitors and potential customers need a little nudge to make up their mind to purchase something. So we created several engaging CTAs to give that little nudge to Datahen customers and generate sales qualified leads.
We also added a Pricing Quote landing page to help Datahen provide its customers with helpful information about the pricing of its services. The pricing quote landing page has been able to gain 3,798 visits in total with an average conversion rate of 10.90%.

The conversion rate from Organic visits has risen to 29.03% and 5.86% from Paid search.

Step Three – Boosting Blog Traffic with Quality Content
Well-written, high quality content is the heart of marketing. It has the ability to attract, engage, convince and convert prospects into diligent customers. Helpful, informative websites and blogs can help companies rank high in search engines and start a genuine, meaningful communication with their clients. With this in mind, we decided to enrich Datahen's blog with quality content providing visitors with valuable tips and information about the benefits of data scraping for enterprises.
But great content would deliver small results, if it didn't reach the right audience. The market has become so competitive that content distribution has to be a core element of any Content Marketing campaign. To maximize the ROI of our marketing strategy, we promoted the blog content in Social Media. The result?
The traffic to
Datahen's blog increased by (ATTENTION!) 8,787% leading to a further increase in SQL.
Taking into consideration the needs and interests of Datahen's buyer personas, developing a coherent strategy and leveraging the right marketing channels we managed to deliver the best results in the shortest timeframe. Moreover, the project is still in progress, and the numbers are growing at a steady pace.
Here is what the Co-Founder of Datahen, Mr. Adrian Chang, has to say about the results we have achieved so far: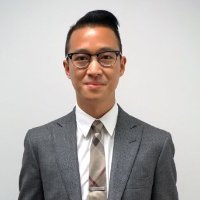 "We've been working with Incredo for over a year now, and they've been a great partner. They've helped us  shape our online marketing presence, and solidify our Inbound Marketing strategy. The campaigns that  Incredo has managed, have been able to generate constant leads within the last year and the month-to-  month growth keeps on impressing us".
So here we are! This is how our smart three-step inbound strategy helped Datahen achieve compelling results and start a victorious journey towards customer delight.