Social media has made much easier for charitable organizations to spread their messages and promote their charitable campaigns. Though there were other ways of spreading these messages like TV, Press, Radio and so on for decades, nowadays 98 % of the biggest charity companies use social media to let people know about their campaign. The proof of that is the fact that 60 % of U.S. population confirm that they firstly hear about social campaigns or charitable campaigns by social media rather than by TV or Radio.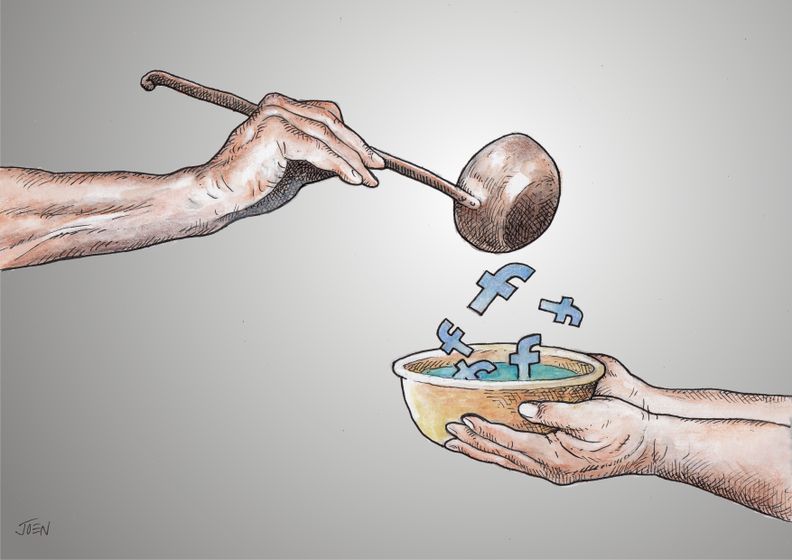 As revealed by Mashable SurveyMonkey Audience nearly 70 % of Facebook, LinkedIn, Twitter, Google+ users said that they have donated $100 or more in multiple charitable causes last year. In addition, LinkedIn users are considered to be the most charitable among others.
So, to prove these numbers, here are some charity campaigns, that raised a lot of money by the help of social media.
Campaign #1: Water is life – #FirstWorldProblems
"Water is Life" charity company organized a donation campaign called "First World Problems". It consisted of transferring ironic memes into eye-catching and meaningful pictures. In the frames of this campaign, Haitian people took the videos of themselves standing in front of their homes or backyards and reading some 'first world problems'. The campaign was not accepted among some number of people as they thought it was inappropriate, however, it was well accepted by the general public and it had a success.
Campaign #2: Likes don't save lives
Probably one of the best and the most creative charity campaigns was UNICEF Sweden's campaign. It has a purpose of showing how lazy people are, to show how much people talk and how little they do in actions. They are willing to "Like" to support a charity, but why don't they act ? According to some research, the campaign had almost 800.000 video views, nearly 8500 tweets and it raised money for over 650.000 children.
Campaign #3: ALS Ice Bucket Challenge
The last one, which I think is the best viral charity campaign of all times is ALS Ice Bucket Challenge, which consists of pouring cold water on yourself in order to spread the awareness of ALS disease and to encourage people to donate money. Many brands like Coca-Cola, Samsung, McDonald's and this campaign has raised nearly 100 million dollars.
These charity campaigns showed, that social media can be very powerful and have a huge impact on charitable organizations. Another important aspect of why social media is being used as a platform for charitable habits is because people want others to see their actions, in other words they want their friends to see them donating time or money to a cause.
There is still a long way to go for all these charitable organizations and campaigns but social media may be one of the best things to ever happen to them.
Do you have something to add to these stories? Share it in the comments