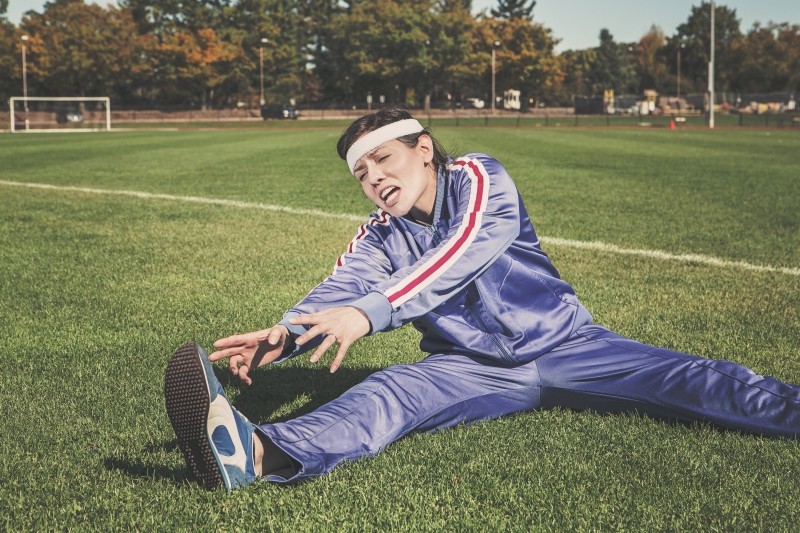 Why is inbound relevant for fitness marketing? Let us start straight from the beginning. Inbound is a relatively new approach towards marketing that has already gained proven trust among most marketers. Inbound is a mostly customer-centered, holistic approach to marketing that helps create a lasting relationship with customers. In order for you to better understand what inbound is, let us just see the comparison of inbound (new approach) with the so called interruptive (old or non-productive approach) marketing:
Inbound marketing turns to be more efficient as it is proven that 54% more leads are generated with the help of it. Moreover, Twice as many marketers say inbound delivers a below average cost per lead vs. outbound strategies (8% vs. 4%). This means you pay less for inbound and it is more productive, too. Double effective, isn't it?
Potential customers seem to already know all the tricks that marketers were once using to trap them into buying a product or a service. For example, people have started to ignore over 45% of direct mail that they ever get. Or they opt to be in the national Do Not Call Registry so that no one calls them to offer any products/services. Or people just leave those websites that are full of advertisement.
Inbound marketing offers a new way to gain leads and convert them into customers. The first thing is to communicate via such mediums that are approved by the audience. For example, an inbound marketer never sends an email to a person who has never provided their email address via any platform (either via subscription to website updates or an event/webinar). Secondly, inbound marketers do not perform direct advertising, they rather try to predict and answer the customers' or readers' questions. By providing your audience with useful and interesting content, you show them you care for them and that you are not only interested in selling something.
Fitness is an ideal industry for inbound marketing. Many people would like to lead a healthier lifestyle, but few of them know where to start. Hence, inbound is a great way to perform indirect advertisement of your brand/service by providing people with the right tips and advice.
Let us now discuss some inbound techniques that you can use for fitness marketing companies.
Attract: Convert Strangers into Visitors
The first stage of inbound is attracting strangers and converting them into your constant visitors. Your may need visitors who are interested in health and fitness and who would later on be willing to attend your fitness center or purchase your products. Hence, you should concentrate on the buyer personas or your ideal customers on this stage of inbound. These are the most common tools to attract buyer personas:
Blogging
The most important thing that will help your website attract new visitors is the blog. In order to get found by the right customers, you should blog the right things such as:
Healthy lifestyle tips
Top healthy eating habits
Detailed workout plans
Workout tips and advice
Success stories of your customers
Fun facts about losing/gaining weight
Fun stories about your customers' daily routine in the fitness center
Facts about the sport achievements of your trainers/trainees
What is more important, you should not concentrate on text content only. Use high-resolution and motivational photos to attract the right visitors. Video tips on how to perform several exercises may also be quite useful and help increase your website's visibility. It is said that 80% of viewers recall a video they have seen in the last 30 days. Moreover, 75% of video viewers then visit the company's website. Hence, videos and high quality photos are a great way to make visitors stay longer in your website. Besides, when it comes to fitness, it is much easier to show exercises in photos/videos than to describe them in a text. Just make sure your explainer videos are posted quite frequently (several times in a month). Do not make them too long or boring though. One more crucial point about photos and videos you share is getting emotional. People usually make buying decisions based on their emotions regarding things. If they associate the name of your fitness company with a motivation photo or video they once saw in social media or in your website, they may be more likely to buy your products/services.
Search Engine Optimization (SEO)

Since your visitors find you via a search engine, you should optimize your content so that to be easily noticeable by them among the millions of search results. In order to appear on the first page of a search engine, you need to choose the right keywords, then create content based on those keywords, build links around those words. Also, do not forget about the power of titles. A title needs to be super-catchy to attract visitors. Subtitles are no less important too, as in most cases people just roll over the page and try to get the gist by just looking over the subtitles. Short and useful tips, bullet points, fun facts, infographics may also serve you well in attracting readers' attention. You can use Google Planner to find the right keywords for you. Following are several tips to write a SEO-friendly article:
Do not over-generalize things in the title. A title like "Fitness exercises for your body" is too general and too boring. Make it a little bit fun and intriguing, insert numbers in it. For example, you can say "Top 7 badass fitness exercises you should start doing right now." Or an article with the title "Why some women think they can never lose weight in two weeks?" may be really intriguing for those women who think that it's impossible to lose weight in a short period of time.
Tell stories either with text or with photos. You can tell a success story of one of your customers. You can also include some Before and After photos in the article to prove how effective the workout plan you offered your customer was. You can also introduce a whole daily workout routine with the help of photos.
Choose lengthy keywords and write lengthy content. Both these seem to affect your visibility and attract more readers. According to a research by Neil Patel, longer blog posts (1000+ words) perform better than shorter ones (500-600 words). If you integrate detailed descriptions, lots of tips and quality photos, you will certainly have a 1500+ post to attract your potential customers.
Write a series of blog posts. For example, if you have got an idea to write about a certain workout plan, just divide it into parts. Part 1 can be posted on Monday, for example, and Part 2 can be posted the next week, or two days later (depending on your plans). Make sure you inform your readers in your first post about the upcoming one so that to have people waiting for your post.
Make sure your writing is easy-flowing and fun. Avoid using fitness or health terms, as your readers may not be familiar with them. Or if you cannot just avoid those terms, make sure you explain them briefly in your post.
Never copy or even rephrase others' content. Rather research well, look at how others write about the same topic, then start typing with your own words and by integrating your own perceptions and feelings into the text.
Social Media Marketing
Once you have SEO-friendly content, you should start disseminating it via social media in order to get more outreach. You can have accounts and pages in the following social media websites:
Twitter to spread the word about you
Instagram to show people how awesome trainers and trainees you have and how motivational fitness can be
LinkedIn to introduce your fitness company profile
Flickr for photo, infographic and video sharing
Youtube, Vimeo and Dailymotion for video sharing and workout tips
Slideshare and Slideboom for sharing PPTs
Convert: Make your Visitors become Leads
Imagine you have attracted website visitors, your next step should be converting them into leads by collecting their contact information. The best contact information they can provide you is their emails. But in order to get their emails, you need to offer them something. Let us see what you can offer your clients.
Forms and call-to-action buttons/links
You can offer your visitors to fill in forms to attend events or free workouts. You can also encourage them to take action by "attending" a webinar on healthy lifestyle or "downloading" an Ebook or a nutrition plan. Your call-to-action should be interesting and useful enough to help you gather leads.
Landing pages
These are the pages where your visitors appear after hitting the button or either downloading or attending something. Here you can take as much contact information from them as you need. Mainly, inbound marketers ask for the first name and the email address of the customer. As soon as you have their email, they become a contact for you. Do not forget to make your landing pages as creative as you can. You can have custom-design, creative icons and pictures in your landing pages, too.
Close: Convert your Leads into Customers
Lead Nurturing and Email Marketing
Lead nurturing involves sending personalized emails to the targeted customers. Create a list of all the emails you gathered and start interacting with your contacts. By having a good CRM (Customer Relationship Management) system, you will be able to access the needed contacts in minutes. The next step would be sending interesting content to your customers. These could be fitness center newsletters, upcoming events, announcements about free workout sessions, tips and advice, photos and video content, as well as special offers and incentives. Do not forget about the holidays; try to offer something special for those days. For example, on Mother's Day you could offer a free one hour workout for the first 20 women who would apply for the event. Following are several email marketing tips for a fitness company:
Use free tools like Mail Chimp to help you evaluate your email campaigns. You will surely want to see how many people opened and how many just ignored your emails. With the help of such information, you will be able to plan further strategies for your fitness center.
Avoid sending emails during weekend, rather choose weekdays and evening hours (between 8-9 pm).
Make sure you do not send emails too often (every day) or too seldom (twice a year); find the balance.
Make your emails as personalized as possible, by mentioning people's names in them and by writing in a friendly tone. Even when sending emails to your constant customers, try to involve such details (for example, mention their nice training suit or sport shoes, their achievements for the last week etc.) that will help them feel special.
Marketing Automation
This is the stage where you start nurturing leads based on their preferences. For example, if you see that 100 of your visitors downloaded a weight loss plan, then you can already send them emails that concentrate mostly on tips and exercises that help lose weight. This means, you already know what they are interested in and can predict what may interest them further. Hence, your emails will be tailored to their wants and needs.
Delight: Convert Customers into Promoters
Imagine you achieved your goal of getting new fitness center customers with the help of inbound. What is next? Should you just stop here? Of course, not, as there are plenty of things you can do to RETAIN your customers. Hence, it's time to delight them with more content and more fun. Following are several things you can do to delight your fitness customers:
Surveys
Your customers already trust you; hence they can provide you with good data about their needs and interests. You can conduct surveys among your audience by using such online free tools as SurveyMonkey or Google Forms. The data will help you further improve the products and services you offer.
Unique content and social monitoring
Provide your customers and followers in social media with unique content tailored to their latest interests. Your customers may change the spectrum of their interests; for example, after losing some weight, some of them may want to get a special vegetarian nutrition plan. You can track such changes in interest via call-to-action buttons they press and via social media where they like, comment, and share things. Never ignore the importance of communicating with your customers via social media, as it's not only about link building and spreading the word, but also getting closer to your audience and listening to their voice to determine their needs.
Can you take the challenge? Are you ready to go through the four major stages of inbound marketing by attracting, converting, closing and delighting your visitors and then, hopefully, your clients? Think if you are ready to offer fresh ideas, unique content spiced with great visuals. It's all about being creative and offering something special to your clients. Have you already tried to be an awesome fitness marketer? Share your experience with us in the comments below.