How To Build Compelling Content Marketing Strategy For Your SaaS Company [2021]
October 5, 2020 – Sona Hovhannisyan
How To Build Compelling Content Marketing Strategy For Your SaaS Company [2021]
Nowadays, traditional marketing is gradually taking a backseat to other marketing methods. An increasing number of businesses, especially SaaS companies, are inclined to move towards content marketing in order to increase their online presence, brand awareness, and of course, revenue stream. For the SaaS companies that have already adopted a powerful content marketing strategy, they have seen a significant growth in their website's conversion rates compared to those who are yet to leverage the power of content.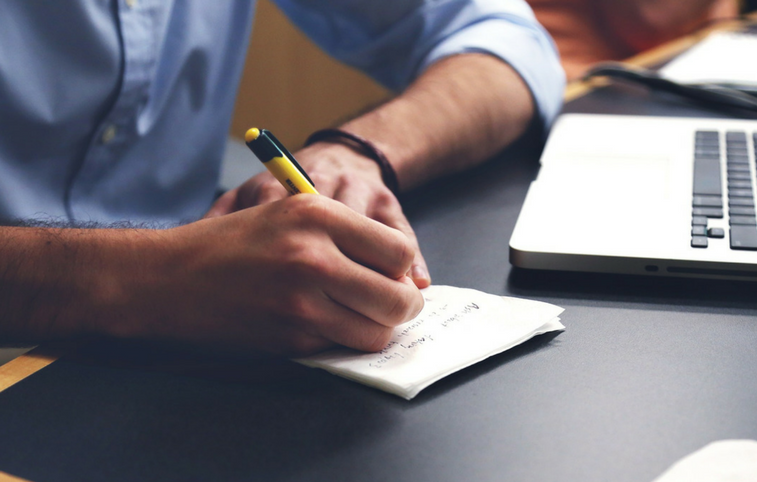 According to Demand Metric, content marketing costs about 60% less than traditional marketing and, at the same time, generates about three times as many leads. So, it is of no surprise that almost 87% of B2B marketers and 77% of B2C marketers invest in content marketing to achieve better bottom line results. Content marketing is all about customer and brand relations. It can influence purchasing decisions by ranking a company higher in relevant search results and driving qualified traffic to your website. Here are a few statistics by Jeff Bullas that show and prove the value of a content marketing strategy across the SaaS industry:
50% of SaaS companies have a content marketing strategy in place
78% of CMOs think that custom content is the future of marketing
55% of marketers worldwide increased their digital marketing budgets in 2013
$135 billion was spent on new digital marketing content in 2014
52% of all marketers acquired a new customer via Facebook
43% of all marketers acquired a new customer via LinkedIn
Here are the two major ways in which a compelling content marketing strategy can improve your SaaS company's online presence:
1. Content marketing drives SaaS leads
The reality is that most of the people that your SaaS company comes in contact with are not ready to purchase your product when first made aware of it. They have a unique, specific purchasing lifecycle they need to travel through before getting to the point where they are ready to make a purchasing decision. If your website is simply focusing on converting visitors on bottom funnel offers, such as demos or free trials, then you are only targeting about 1-3% of your website traffic who are already in the final purchase lifecycle stage. However, in order not to miss out on all the other 97% of traffic, content marketing offers a great solution. In general, content marketing is a system consisting of varying tactics, all rolled together for the ultimate purpose of driving traffic and converting leads into customers. These include blogging, conversion offers (ebooks, free trials, webinars, white papers, etc.), landing pages, lead nurturing and promotional activities (social media marketing, email marketing, etc.). Methods like these increase the traffic to your website and improve your online presence.
2. Content marketing reduces your SaaS churn rate
Though many SaaS marketers think that content marketing is all about driving traffic to the website, there is another equally important function: reducing a company's churn rate. Churn rate is the measurable percentage at which customers stop subscribing to a service after initially making a purchase. In the SaaS industry it is often measured in years. According to a study by Pacific Coast, 70% of SaaS companies have an annual churn rate below 10%, which is considered a decent benchmark of success. A compelling content marketing strategy, targeted at your current customers both for onboarding and ongoing education, is a powerful way of managing and/or lowering your company's churn rate. The more that customers know about the benefits of your software, the more value they will find. The more value they find, the more likely they will continue to be your subscriber and, as a result, your churn rate will decrease. Taking into account the aforementioned facts, any SaaS company that wants to be on a level playing field with their competitors needs to be investing in content generation. Here are some content marketing strategy tips and tactics that will help you improve your SaaS company's online presence:
Have the right distribution channels in place
Content creation is just the first stage of your content marketing strategy.  More importantly is how and where you're going to distribute your content. Many SaaS companies invest a lot of time and money in producing valuable content that will engage their customers. However, as the competition for readers grows, the ability for your content to be seen is becoming more and more challenging each day. The key focus here is on combining the content creation strategies together with the right distribution strategies, such as reaching out to industry-influential parties. Successful companies usually focus their efforts more on distribution channels than on content creation. Here are the main paid, owned and earned content distribution channels you should be using for your company:
Focus on mobile-optimized content
It is essential to make sure that your company's content is readable for mobile users as well. Nowadays, more and more people are accessing content via mobile devices, namely smartphones and tablets. 62.06% of website traffic comes from mobile devices. With such numbers, you need to make sure that your content can be easily navigated and read by mobile users, because mobile friendly websites have a tremendously positive influence on search rankings. Here are some compelling numbers regarding the importance of mobile-optimized content:
Do not lose focus on email marketing
Though there are many SaaS companies that have started ignoring the importance of email marketing, due to the misuse and abuse of the tactic, it is still a content marketing essential. Instead of just focusing on making quick sales, your SaaS company needs to nurture long-term relationships. The most successful SaaS companies use email marketing to provide high-quality content and resources for their users. A powerful email marketing strategy can greatly improve your online presence with old and new customers alike, as email content such as newsletters allow companies to share their recent activities or updated articles with their customers. Here are some must know email marketing facts:
Brilliant SaaS content marketing examples
HubSpot is the industry leader when it comes to SaaS content marketing. Beginning with their blog, content offers and CTAs, in addition to their social media and email marketing, HubSpot proves that content marketing is the best way to grow a SaaS business. The key to their success is the high-quality content that they offer. Their blog has more than one million page views every month and each of their posts are optimized to convert. In addition, to improve their online presence, they use strategic CTAs all throughout their website and blog that align with their reader's interests and help them move further through the sales funnel.
Once you take a look at the KissMetrics website and notice the amount of content that they share, you will understand why they are also at a top rank in this list. Kissmetrics has an extremely powerful blog that is segmented into different topics, such as marketing, conversions, business growth, etc. As part of their content marketing strategy, they use a lot of infographics, which are perfect for sharing in social media networks and driving traffic back to their website. Moreover, as a lead generation tool, KissMetrics organizes weekly webinars, posts plenty of best practice articles, user cases, and tutorials that help to educate their current and prospective customers on how to use their product.
As a SaaS company that is focused heavily on conversions, it is of no surprise that Unbounce has a strong content marketing strategy. Their blog is filled with valuable content that is focused on conversions and consists a wide variety of conversion-related topics. They offer live webinars, content guides and other courses helpful for companies hungry to increase customer conversions. All of them are free of charge to access, and the only thing Unbounce requires of readers to access their content is the user's email address. A unique thing about their content marketing strategy is that they have separate blog focused on company culture and events. The blog is written by the staff, which gives Unbounce a more personal image and character.
Wistia's content marketing strategy mainly focuses on video marketing. On their website they have a learning center, which is a collection of video tutorials on topics ranging from content production, strategy, marketing and more. Much in the same way as Unbounce, access to Wistia's content is free, as visitors just need to provide an email address for full content viewing. The greatest aspect of the Wistia learning center is that they have a very active community of visitors commenting, asking content questions, and getting answers.
SEMrush is one of SaaS companies that has created its own academy and offers free online certification courses on SEMrush Social Media toolkit, SEO toolkit, Advertising toolkit, Content Marketing toolkit, etc. On their website you can find informative and educating materials like ebooks, blog posts, how-to articles. a glossary as well as Weekly Wisdom series on Youtube on topics like SEO and PPC. Recording podcasts is another way to learn about digital various aspects of digital marketing.
On Marketo's website's Resources section diverse types of content – from cheat sheets to infographics and from definitive guides to reports and webinars. If you are attentive, you will notice that it's possible to choose a topic and a type in the Resources section, so it's a nice way to follow written or recorded content based on your narrow interests, like lead nurturing or event marketing. Marketo blog menu offers you about 30 sections from where you can choose the most interesting and attractive ones for you and like filter out only articles related with your preferences. So, there you have it: a roundup on how to build a compelling content marketing strategy, which will improve your SaaS company's online presence. If you have been using content marketing to success in your own SaaS company, please feel free to share your experiences, tips, tactics and success stories with us in the comments below. We love to hear from our content friends!