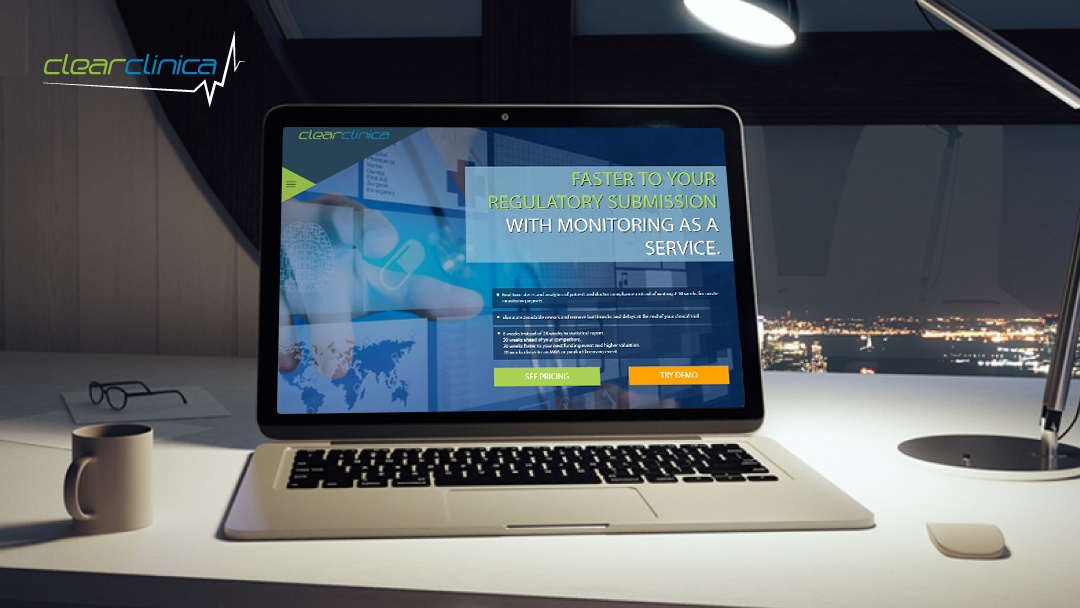 Great companies never stop striving for the best. It's so motivating to see your business thrive before your eyes and to be sure that customers are delighted with your service. No matter how big your business gets, it's important to retain the drive, enthusiasm, dedication and values from your start-up days to attract more customers, increase sales and create your own formula for success.
In other words, your company always needs to grow in terms of revenue, customer base, employees' team and the positive impact it makes on the community.
If this doesn't happen, there's something wrong with your business.
When asked about the main hindrances to their development, many companies point to the low ROI of their marketing efforts. It stands to reason that with more and more promotional clutter out there, marketers find it difficult to break through the impenetrable wall of marketing noise to create brand awareness, attract and retain customers. According to Hubspot, 63% of companies say generating traffic and leads is their top challenge and 80% of marketers report their lead generation efforts are only slightly or somewhat effective.So, what do you need to grow your brand awareness and to build positive relationships with your customers?
At Incredo, we believe that developing a coherent Inbound Marketing strategy and industry-specific tools are the keys to a successful marketing campaign. Our professional team is always happy to accept the challenge and help our clients grow their business.
Here's how we helped our client ClearClinica increase their traffic by 100% within a period of six months and set off onto a new journey towards success.
The Client
ClearClinica is an Israeli technology company established with the goal to provide clinical data collection and monitoring service through cloud-based, secure instances increasing the cost/time efficiency of clinical trials.
The services of ClearClinica include both cloud-based electronic data capture (EDC) and remote risk-based monitoring of patient and doctor compliance. Their system allows for carrying out multi-center clinical trials with hundreds of patients, collecting and organizing data at such rates, scales and cost that would be impossible to provide with paper-based case report forms (CRF).
Before we were roped in to develop an Inbound Marketing Success Strategy for ClearClinica, the company had used its website, blog and social media networks to promote its services. However, these marketing efforts had not been enough to deliver the desired results in terms of traffic and lead generation. So, the company asked for our help in creating and coordinating a strong marketing campaign. We answered "Yes!"
This is where the story began. First, by identifying the ideal buyer persona and finding the pain points and expectations of our client, we moved to the next step to set bold yet realistic goals for the project. Already having a strategic vision of the experience and needs of ClearClinica's customers, our team planned the buyer's journey and developed a complex, multi-channel marketing strategy which would soon help ClearClinica hit the mark with a 100% increase in traffic within 6 months.
Website – The First Step to Win a Visitor's Heart
All of us have heard the old but gold saying "You have only got one chance to make a first impression." These are some of the wisest words ever spoke, as it's no secret that most people make snap judgments based on visual impressions. If it takes us about 1/10 of a second to form a first opinion about a person, it takes even less (around 0,05 seconds) for an online visitor to form a first impression about your website. A well-designed, functional website is likely to appeal to visitors and make them interested in sticking around.
With this in mind, we started ClearClinica's project with a complete redesign and created a fully-optimized website to capture loads of leads.
As a result, within the first 6 months of the project (between June and November 2016) the website traffic increased by 100%. From June 2016 to January 2017, the ClearClinica website had more than 13,500 visits, 9,200 of which came from Social Media.
.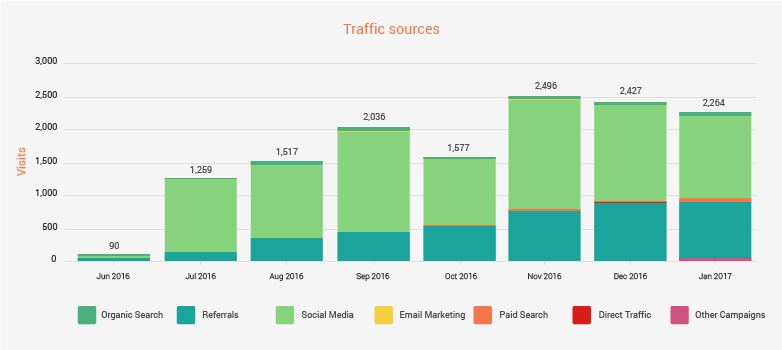 After all, the goal of marketing is to convert interested visitors into diligent clients and ensure profitability. One of the milestones of our strategy was the conversion of website traffic into marketing-qualified and sales-qualified leads. Since engaging and delighting first-time web visitors is all about providing helpful and valuable information at the right time, we had our content team write an informative e-book to carry potential customers to the next stage of the buyer's journey. This e-book became a comprehensive guide on how to successfully incorporate electronic data capture (EDC) software for clinical research.
To promote the e-book, we created a conversion-optimized landing page, which had a 41,95% conversion rate in total, and 46,17% conversion rate from our Social Media Marketing efforts. The CTAs designed to direct visitors to the landing page of the e-book were placed throughout the website, including the blog.

As a result, the CTA's click-to-submission rate reached 45.27%-52.98%

Further, for the cherry on top, we added an automated follow-up email to the e-book landing page form. The open rate of the follow-up emails and the click-through rate of the opened emails were 57.5% and 36.9%, respectively.
Great Content – The Key to Long-lasting Relationships with Customers
Before we begin to discuss our successful content strategy, let me share with you the following quote from Andrew Davis, a best-selling author and marketing lecturer:
"Content builds relationships. Relationships are built on trust. Trust drives revenue."
Anyone who plays a role in marketing knows that quality content is what makes you stand out amongst the mediocre masses, and delivers the right message into the hearts and minds of your customers. Executing a personalized, targeted content strategy helps you guide leads further down the sales funnel and eventually close the deal with your customers.
Having this in mind, we developed a content creation and distribution plan to boost readership and increase traffic to the ClearClinica blog. Creating high-quality content for the blog, and promoting it across ClearClinica's social media accounts, allowed us to boost the website traffic and subsequently, drive conversion rates. Being able to measure content performance (something ClearClinica wasn't able to do previously) enabled us to focus attention on subjects that interested potential customers even more, as well as on content distribution channels which generated more traffic to the company's website.
As a result, the ClearClinica website had about 9000 visits from LinkedIn, after the company had an engaged community with 182 contacts within 8 months.
Here is what the CEO of ClearClinica, Mr. Danny Lieberman, has to say about the incredible results we have achieved together:
"We selected Incredo after interviewing digital agencies in Israel and the US and we were not sorry for the choice. Art, Emma and the team at Incredo are inbound experts for SaaS startups like us, and relentlessly drove us to improve, nurture and grow sales. Their professional attitude and approach and the digital infrastructure they created for us are greatly valued. An outstanding part of Incredo's service is their ability to constructively confront problems with us even when we disagreed."

This is just one example of how a perfectly-planned and executed marketing strategy can help businesses that are seeking growth. Finding an Inbound Marketing Solution that delivers true results is something every company needs to consider.