How to Launch a Growth Driven Design Website | Incredo Blog
September 25, 2017 – Wendy Dessler
How to Launch a Growth Driven Design Website | Incredo Blog
  Two words that often strike fear in the hearts of many business owners and marketers all over the world are "Website Redesign." In most cases, these two words mean that your website redesign team will spend the next three months redesigning your business website. This means lots of planning, lead-up work, auditing the content, setting up site navigation focus groups, testing site usability, wireframing and even having to deal with frustrations over your budget. Marketing – the main reason you have the website – takes a back seat as you deal with these all-absorbing design issues. However, here's the major thing; your marketing team can't afford to stop for three months as you redesign the site. So, how can you still manage to market your products and services?
Understanding GDD
Growth driven design is an effective way of reducing the risks brought about by the traditional web design process. It helps in reducing time to launch by focusing on the impact, continuous learning, and site improvement. The latter two factors are the most critical in GDD since it is an iterative process different from the traditional site redesign, which focuses on a single all-at-once event. Instead of planning to do everything at once, GDD helps refocus your efforts in iterations with less costly and risky shorter timeframes. Your website redesign effort doesn't need to be an every two to three-year event where you remove stale content that does not resonate with your organization's goals. With GDD, you are making informed improvements to the website based on continuous learning, testing and research that you derive from visitor behavior. Plus, you are not monopolizing the marketing team for the next three months; instead, GDD helps you integrate marketing and sales in the redesign effort. One of the most critical phases of GDD is strategy and launching a pad phase, a task that should take about one month. However, what does this process involve?
1. Understanding Strategy and Buyer Persona
Like the traditional web design effort, GDD should begin with identifying a strategy and creating a goal, so you know what you want to accomplish. Also, the GDD process requires understanding buyer personas, so you have an idea of whom you are trying to reach, their likes and what they care about.
2. Auditing Your Website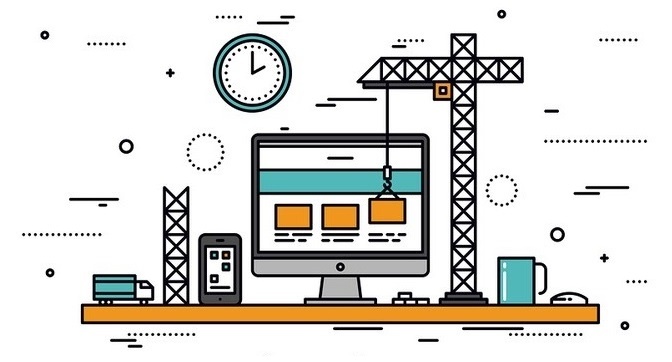 With this information in hand, the next thing to do is a quantitative research on your website and its analytics audit. This research consist of exploring how your readers are getting to the site, interacting with it, and why they are bouncing or dropping off. Apart from getting user feedback on what they like and don't like about your website, the research will also help you assess opportunities that you can take advantage of to improve user experience at the new site. You will also learn why your users come to the website, the true value proposition they receive, and the type of devices they use to access the site. The overall strategy here is to learn what particular actions that users take at a particular time and integrate the insight into your overall strategy as well as the page-specific strategy for your best-performing pages.
3. Create a Site Wish List
Finally, you'll need to create a wishlist of things that can improve the experience for you and your client to increase the overall impact of the website. The list may include incorporating new modules, integrations, additional pages, a new main font or new navigation features. Start the process with an 80/20 wish list, which involves using 20% of action to inspire 80% of the overall impact. You need to have a nice-to-have versus the must-have type of analysis and tick items off the list that may be phased out in subsequent cycles. Through this weeding-out process, you will finally get to your site's core purpose; what your website should be and what it is not.
What Next?
The next step is all the standard work that goes into the traditional web design process. Such procedures include designing your website's content and messages, creating an information architecture, and wireframing and designing. Other tasks are programming and development as well as simple UX testing. During the wireframing process, you will still be gathering data collection ideas and checking data to make sure you are moving down the right path. Finally, it'll get easier to move to launch and quickly get the website live so you have an opportunity to collect user data that will inform on the next step to take in the iterative GDD process. Ideally, the entire phase should take you about a month to complete.