Facebook Ads For SaaS: Get New Paying Users [2021]
November 28, 2020 – Aida Grigoryan
Facebook Ads For SaaS: Get New Paying Users [2021]
What are common objections that you hear (or have) regarding Facebook ads for SaaS companies?
"Users log in to Facebook to see posts from their friends and for entertainment. Who's consider subscribing to software?".
Or maybe "Users don't always mention their job titles on Facebook. How can I target them even if they are my buyer persona?"
Well, these questions are good and justified. But answers are more substantiated. First, if people visit Facebook for leisure, you should try to attract them with your conversational tone and bright offers.
Second, you don't always have to target people based on the job title. Confess, retargeting your website visitors with ads is more promising, right?
So what can you expect from our blog:
1) Discover why to spend money on FB ads to promote your SaaS,
2) Learn 3 ad formulas you can follow,
3) Find out pro tips on what to avoid and what to prioritize,
4) Check out some of the best SaaS Facebook ads (they may inspire you)
5) Explore profound expert comments on how to maximize your Facebook efforts.
Why SaaS Facebook ads are worth your marketing budget?
1) 2.50 billion is a real number: Everyone knows that Facebook is the largest social network. But did you know that 2.50 billion users visit this platform every single day? We don't claim that all of them are or can be your ideal buyers. Don't even think of it. But reaching your ideal subscribers through Facebook ads is not a fantasy.
2) $11.20 for CPM is reasonable: When 1,000 Facebook users see a particular ad, companies pay on average $11.20.
3) You can create a demand for your software: If you were selling legal or medical services on Facebook, arousing interest would be harder. Or if you sell Christmas decorations, you would hardly work in summer. But companies will engage with you if your software can help their growth.
4) You can promote your brand through videos, images, and other visual options: Facebook provides 6 types of ads so you can reach people with colorful, dynamic, and eye-catchy offers. Which one looks better below: Ad on Google or Facebook?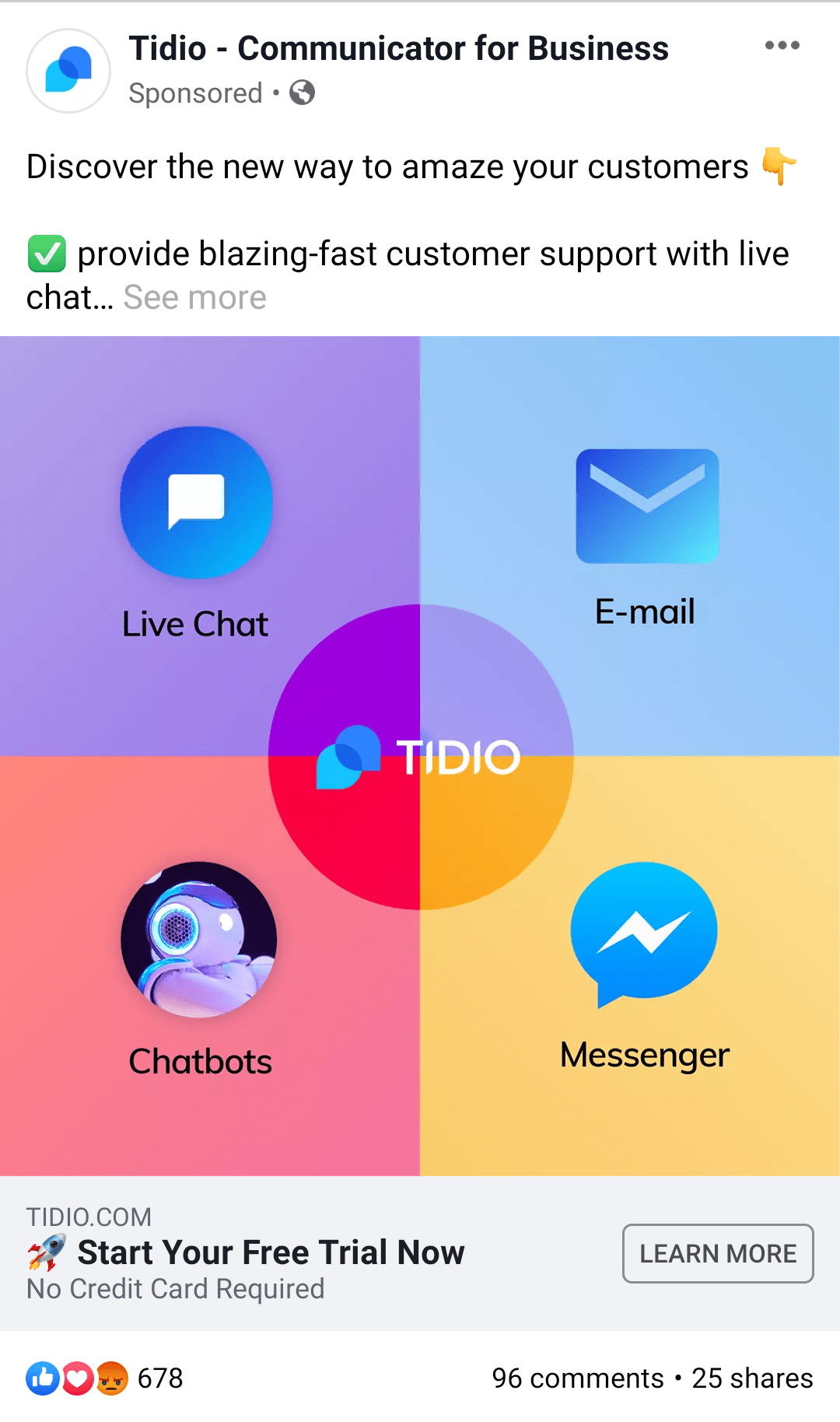 5) You still see software ads when you open your Facebook page: Remember when was the last time you visited a SaaS website and saw their ad shortly on Facebook? I guess a few days ago. That's the power of retargeting. If FB ads weren't effective so many SaaS companies wouldn't have been running them.
Actually, there are more reasons you should be leveraging Facebook ads. But instead of persuading you, I just want to show practical ways of optimizing your ads and maximizing conversions.
Note: If you want to know more about the ad setup process, please watch this video:
3 formulas to run Facebook ads for SaaS: Which one to choose for yours?
You already know that as a software provider, you work with 3 types of audiences:
Cold
Lookalike
Warm
Cold audience is the group of people not knowing about your business and not showing initial interest in your service.
Lookalike audience includes users who are unfamiliar with your services, but have things in common with your current customers.
Warm audience combines people who have visited your website or have filled in a form to download a template/guide. As you can see, they know your brand, have interacted with you but … no sale closed.
Let's see which ad formula can best work in each scenario and how you can develop your Facebook funnel for SaaS.
Benefits ad, testimonials ad, offer ad
This formula can work best if
1) You are already a reputable brand and want to reach new users,
2) You retarget your free trial sign-ups or leads who haven't completed the subscription process yet.
Your first round may tell about your software's main value, supporting integrations and your USP. For example, anyone interacting with SEO knows that SEMrush is one of the top tools. So SEMrush's ad is simple and lists the benefits their Writing Assistant provides.
Your second round can feature case studies or user testimonials, maybe in video form. You can also mention the number of users who already work with you and are satisfied with your services. One little secret. If there's a famous brand using your software, don't hesitate to share that great news with your potential prospects. "Ordinary" customers are good, but special ones are better.
And you can sum up your campaign with your software offer – demo request, free trial signup.
On the other hand, if you are a relatively young business and your pricing plans are expensive, people will need more information about you before considering your software.
Entertaining ad, educational ad, free trial ad
This formula may work great if you are trying to convert cold and lookalike audiences. They don't know anything (or much) about your business. And you want to build positive associations with your brand before taking a "serious" step.
For example, this video ad from Promo (video maker tool) contains a short, funny video and a concise explainer text. And isn't pushy at all.
Your educational ad may redirect your targeted users to your high-performing blog post or a downloadable freebie.
And finally, when the users already know that you exist, that you try to help with a free resource, they can be more open to your offers. It's the time when you can target them with your free trial or demo offer.
Content offer ad, lead generation on your website, lead nurturing via email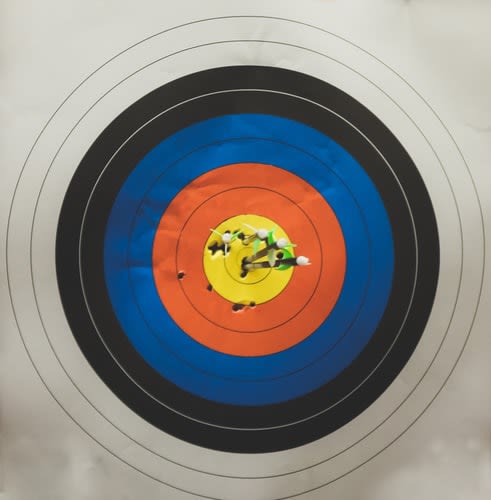 We reached the most interesting part of our post (I like this part the most). Here's when you have the highest chances of building trust with visitors and eventually converting them. What do you do?
You run an ad that offers something for free. It can be a template, swipe file, checklist, report – something practical and useful. Note that long-form ebooks and guides currently are not working that well. There's plenty of them. So think of offering something in a more creative, non-standard format.
When your target Facebook users want to download or have access to your resource, they share their contact info. Remember that your form should ask for minimum viable info – name, email and maybe company name.
Finally, you have their email address and you can send them personalized emails. Don't hurry to ask for their credit c
ard info immediately. You have some more work to do. Send them more educational content, send them your blog updates. And after 2-3 emails you invite them to sign up for a free trial.
Content offer ad, no conversion on your website, Facebook retargeting
Now you may ask – what do I do if the user visited my website but didn't leave his/her contact info. I think you were smart enough to install a Facebook pixel on your respective page. Facebook remembers who was the visitor. You are going to meet again and again on Facebook.
Let's stop for a moment. You don't retarget EVERYone who visited your page and just left. You retarget only those who STAYED on your website for a few minutes and/or browsed 2 or more pages. That's a clear sign that they were looking for something and tried to find it with your help.
PRO TIP: Remove your existing customers, employees and non-targeted visitors from your retargeting campaigns. This helps you to maximize the efficiency of every single ad dollar you spend on retargeting (helps your customers to avoid seeing irrelevant ads too that don't match up with their buyer journey).
One more little trick here. Installing exit popups can help you with lead generation too. If your website visitor wants to leave without filling out your form, use your last chance to capture his/her email address. Your offer on the pop-up window should be again something interesting and informational.
We think that the last scenario is the best way to organize Facebook ads for SaaS. Agree?
9 Tips for running profitable Facebook Ads for SaaS
1) Follow the basic guidelines of Facebook ads
May sound trivial but numbers matter a lot. Facebook recommends using square images with an aspect ratio of 1: 1 or 1100×1100 pixels, since such images occupy most of the user's screen. Facebook also says that square images get more coverage compared to 1200×628 pixels.
You may use up to 20% of ad image space for written texts. Your headline should not exceed 25 characters and your description text should not be more than 125 characters.
2) Use a real human name, image, and story
You can apply this tactic if you advertise a testimonial and want to reinforce your prospect's confidence in you. Or if you put your customer support specialist's image and quote on your ad. Thus, you try to build person to person relations and let your prospects know who they will interact with.
3) Promote your lifetime deals
Facebook ads can bring you a high ROI if you have plans to offer your software for a fixed one-time price. But one little notice. That may not work if your software is not for massive use and won't interest millions of people.
For example, Toonly creates animated explainer videos. Nowadays videos are getting more and more attention. And business owners – regardless of their niche or target groups – would like to create videos in an easy and creative way. Here is what we call for "massive use". See Toonly's ad below: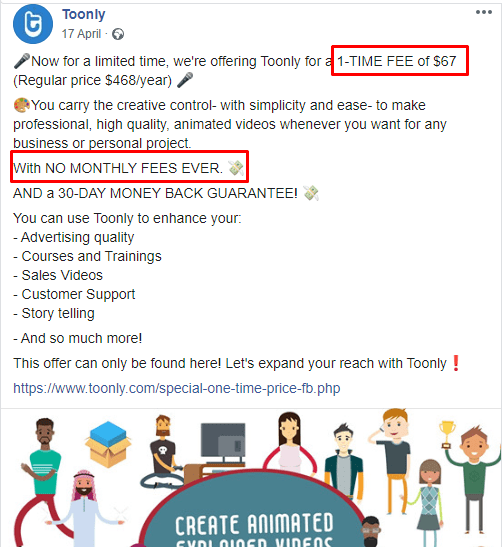 4) Promote when you add new features/integrations
That's a nice occasion to advertise your software when you have something new to offer. Users will know that you constantly work on improvements and be interested in learning about updates.
You may show an ad to those visitors who haven't converted because of missing features. Or to those who have walked away from you because of the same reason.
5) Target existing users when renewal is close
If the prospect subscribed to your paid plan, that's not a complete victory yet. You still have to keep them happy and do your best to retain them. And Facebook ads can work for this case.
Whether they use a monthly or annual plan, remind them about the value they get from your software. Mention about your support team that's always there to assist them.
Now you probably ask – why do I need to run ads if I can call or email them? Well, you are right as a live conversation or a friendly, personalized email can be more effective. But are you sure your users have time for a video call? Or do they check their emails regularly? Isn't their email box overloaded with other messages?
Based on your user behavior, you can show Facebook ads only to those who haven't opened your email. Or if they have opened but haven't renewed their subscription, you can show them an ad later. And maybe with a discount offer.
6) Promote webinars or meetings in a certain location
If you target local companies in your country, you can tell your prospects about the upcoming meeting you will participate in. Or if you traveled to a certain country to take part in a certain conference, you can announce it via an ad and try to meet your prospects in person.
If none of these are available and you can interact with users only online, go for webinars. That's a perfect way to grow your email list, show your expertise on a particular topic, demo your product. Once you have their email addresses, you already know what to do.
See an example below. This is not one of the simple Facebook ads for SaaS. Here an influencer – Mari Smith is promoting software – ManyChat. And the topic of the ad is their upcoming webinar.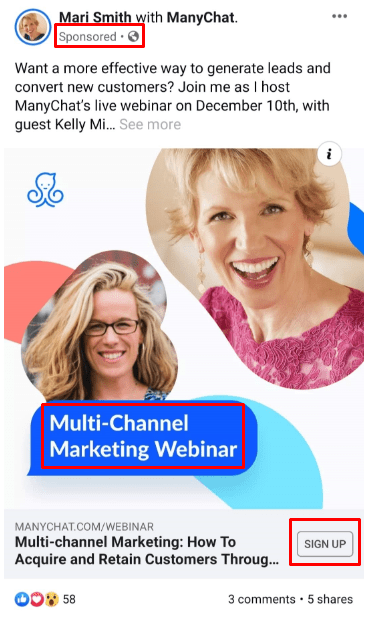 7) Review your website pages that are in charge of conversion
You may direct your users to your landing page, free trial page, even a blog post page. No matter which buyer's journey stage your ad is for, you should welcome your visitors in an optimized environment.
If they visit your blog post page, make sure you have inserted a free trial CTA at the end of the post. Or you have installed an exit popup that detects visitor's intent to leave and makes a free trial offer.
8) Test copy / image / headline and even audience
Though any business is unique and may come in different conclusions, studies have shown that, for example, short copy works better. Or that headlines with emojis are more effective. There is even a debate about whether you should go for dynamic ads or ads with just an image. Some experts say that carousels and videos are more engaging. While others mention that this kind of ads distract users and kill conversion.
9) Use more creatives in the advertising campaigns
At least 2-3 different images, different design styles. Also use animated images. Thus, you will be able to understand which creative works best with the user, which creative brings more conversions.
It is the animation that takes user interaction to a new level. Studies show that animation has a much better effect on the user's perception of content.
10 experts are sharing their Facebook ad stories, tips, and lessons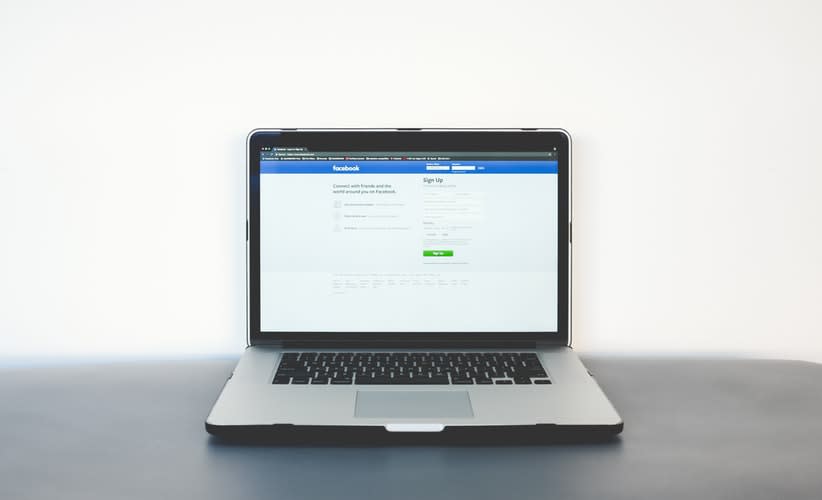 #1 About the duration of your SaaS ads
Shakun Bansal
Head of Marketing at Mercer Mettl, Online Assessments Software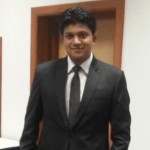 "If you are running ads, maintain the continuous s
tream of it every day. Don't run for a few days and stop it. Let the ad run a minimum number of days as to show some results.
Running for a few days without following any schedule and then stopping it won't generate any Facebook ad ROI. The analysis of paid ad metrics should be absolute and measured via
1) the number of customers reaching the landing pages of your website,
2) the number of people downloading a lot of content collateral, and
3) the continuous flow of requests for product demos."
#2 About the effectiveness of retargeting ads
Adam Hempenstall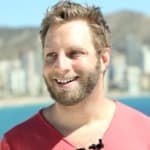 "We tried running Facebook ads before and the ROI we've gotten was not amazing.
SaaS companies should not run traditional ads. Because the sales cycle doesn't really work that way for us.
We run retargeting ads to people who visited our signup pages to get them interested to take that last step.
Finally, we run ads to people whose free trials have expired and who'd benefit from upgrading to a paid plan.
This has worked much better than creating ads from scratch and selecting our desired target audience.
My best tip for SaaS companies: Hire a professional to run ads for you before spending boatloads of cash trying to do it yourself."
#3 About retargeting ads
David Gasparyan
Founder and President at Phonexa, Call, Lead & Email Marketing Software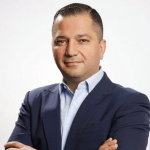 "According to my experience, FB lead generation campaigns are too costly and extremely useless if you aren't an established brand.
Instead, we ran a retargeting campaign to non-converting website visitors.
Using the FB pixel, my team was able to retarget users who had spent a good duration of time on our website. Especially on pages that suggest that users are considering my software (Contact us page, pages with platform integration information, etc.).
Retargeting those visitors through FB ads was extremely simple and inexpensive. It also helped with recall uplift, which in turn led to a gradual overall increase in the conversion numbers."
#4 About the importance of communication and human-driven approach
Sebastian Janus
Head of Strategy at 10xStudio, Growth and Online Marketing Boutique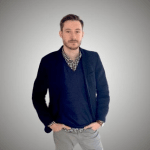 "B2B ads on social media – especially Facebook and Instagram can be tricky at first sight.
Many B2B brands treat social media communication as just another piece of their rigid corporate tone and voice. Thus, their ads and posts are boring and not relevant. That is not what social media is made for.
Customers – also B2B – turn to social media for a more humanistic way of communication and interaction. They want to peek behind the curtain and get to know the human side of their B2B partner.
Especially young professionals are easily reachable through social media. And they are happy to investigate interesting work-related topics after hours – even when they are in a private setup."
#5 About providing value through ads and nurturing leads
Andrew Hubbard
Founder and CEO at Andrew Hubbard, Digital Marketing | Facebook Advertising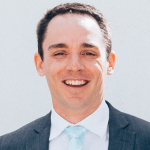 "Our most successful Facebook ad campaigns for SaaS have been those where we offer something of high value to prospects. It works better than going straight for a free or low-cost trial.
Something that demonstrates the capabilities of the product is best. Ideally, this is in the form of PDF, templates, or swipe files. But it could be anything of value to the target audience.
Then companies give access to the software as a bonus that goes alongside the free download. This strategy generates many more leads at a lower cost. And the company can then nurture and continue the dialog with those leads."
#6 About creating lookalike audiences
Laura Troyani
Founder & Principal of PlanBeyond, Marketing Firm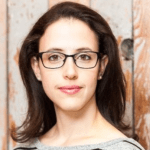 "When setting up Facebook ads for SaaS, one critical element is selecting the type of audience you want to target. Because Facebook is generally tailored for B2C advertising. And built-in audiences that leverage demographic and psychographic criteria usually aren't good fits.
As a result, we've found success in setting up lookalike audiences to reach qualified traffic. The way lookalike audiences work is that you upload an email list of customers or prospects into Facebook.
Facebook then automatically creates a new cohort that resembles your existing lists and targets them with your ads.
This process allows you to rely on Facebook algorithms and find the most qualified people to advertise to. It helps take the guesswork out of audience creation and increases the chances of building Facebook Ad conversion rates."
#7 About being patient and knowing your CAC
Adam White
Founder at SEOJet, SEO Backlink Management Software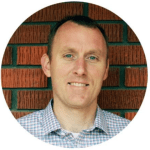 "The biggest thing we learned from running FB ads is that it takes a couple of months for Facebook to figure out the right audience to serve your ad. So you have to be patient as you won't see a positive return in the beginning.
It's also crucial that you have a good grasp on your customer lifetime value. Thus you can effectively track your customer acquisition cost."
#8 About retargeting your SQLs
Pamela Bourgault
Digital Marketing Specialist at DashThis, Digital Marketing and Social Media Reporting Platform
"We have ongoing remarketing Facebook ads for SaaS and they work for us! Instead of retargeting previous website visitors, we retarget our sales qualified leads.
For example, in e-commerce, Amazon retargets those who have abandoned their cart primarily. In our case as a B2B SaaS, we retarget those who created a trial. This way, you have an
increased chance of turning these leads into customers.
Most marketers invest in retargeting ads to website visitors. Those can work. But it's important to keep in mind that real potential customer will always remain those who are sales qualified leads. And that is when you will see the most promising results!"
#9 About the role of current users before running FB ads
Carsten Schaefer
Founder and CEO at Crowdy.ai, Social Proof Tools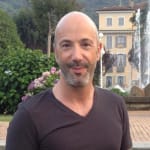 "We've run paid ads before and we didn't have much success. The problem is – you already need some sort of audience in order to create a custom audience on Facebook.
In other words, we've just come out of beta and we didn't have a list that we could upload. We created a target audience based on the assumptions of our ideal target market.
Unfortunately, that didn't work out that well. And we ended up blowing through our budget with no results.
So, I would suggest paid ads only if you already have some paying customers first."
#10 About how new B2B businesses should approach Facebook ads
Pavlo Pitel
PPC Expert in Facebook and Google ads at Incredo
"Some tips for optimizing B2B Facebook ad campaigns:
B2B projects are really difficult to promote on social networks, especially if you are a new brand. Use the tips below to promote your campaigns and you will definitely get success.
1) Upload several creatives and Facebook will discover which one is the most effective.
Facebook will show your ads with different banners to users and automatically find out which one does the best. Over time you will see that 1 ad is performing better than the others. So you can leave the ineffective ads and increase conversion rate.
Also use animated banners. Animation allows you to take your ads to the next level as users better interact with animation ads. In this way, you can increase your CTR and lower your CPC / CPA.
2) Always create campaigns with 3 ad groups:
– interests: Select relevant interests, think about what your audience may be interested in.
– lookalike audience: Conversion rate for lookalike audiences is higher than for audiences with selected interests. Always be sure to use this type of audience.
– remarketing: Always show ads to those who visited your site but didn't convert. Pay attention to the frequency of impressions. If the frequency exceeds 5-7 impressions per week and no conversions, you'd better stop showing ads to this group or replace creatives.
3) If you are new in the market, users don't know you, create a Facebook campaign like "conversion" but use micro-conversions. What is it?
For example, your main conversion is to register to your product. But since you receive very few such conversions, FB simply won't get enough data for optimization.
You can set up a target action for the advertising campaign, clicking on the "register" button. And then you target those who've been on your page for more than 30 seconds and clicked on various buttons.
Thus, you can target an audience that was interested in the content on the site. And for Facebook will be easier to learn for such an audience.
I assure you, you will get a more positive result than if you used registration as the basis."
What's your experience with SaaS Facebook ads? Are you satisfied with your results?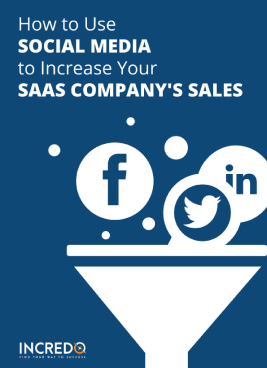 HOW TO USE
SOCIAL MEDIA
TO INCREASE YOUR
SAAS COMPANY'S SALES