In House vs Agency – Which One is The Best for Your Enterprise SaaS Development
August 10, 2018 – Sona Hovhannisyan
In House vs Agency – Which One is The Best for Your Enterprise SaaS Development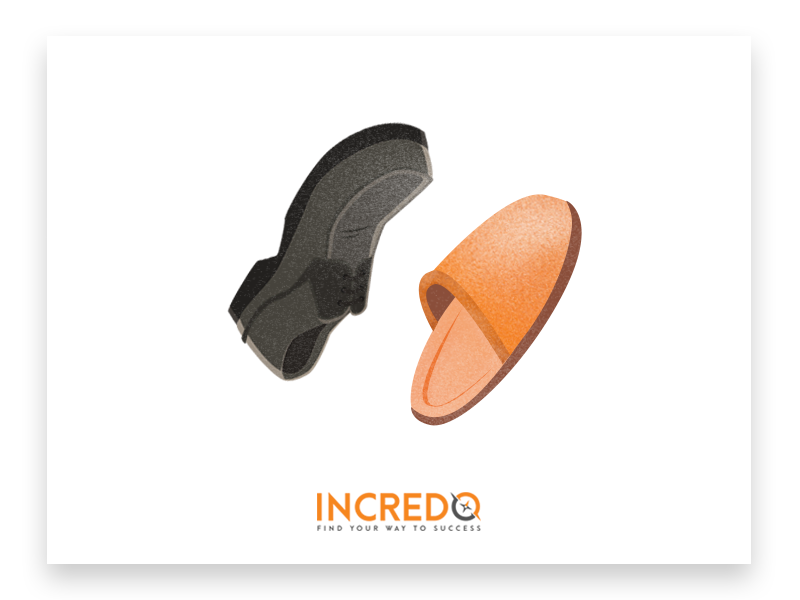 Whether you're kickstarting a new company, expanding your team, or launching a new development project you'll need to make sure you're putting the work into trustworthy hands.
Companies have two choices when it comes to hiring new crew members — outsourcing to an agency or hiring in-house specialists. Outsourcing is quickly taking over traditional working methods because of its many benefits, which we'll look at today. They both have advantages and disadvantages you should take into consideration before choosing which is best for your SaaS company.
Working with a software development agency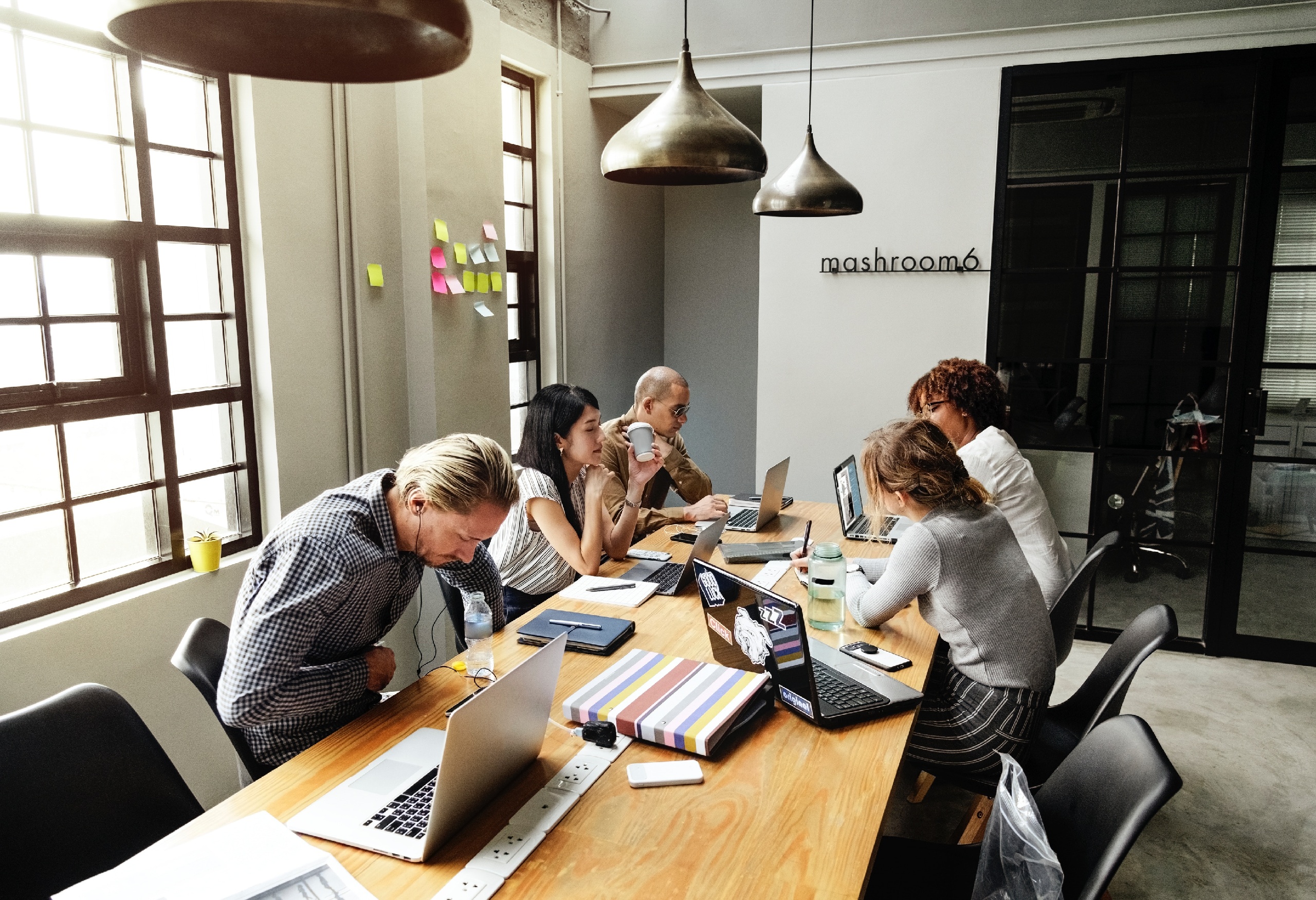 By cooperating with an outsourcing or digital agency which can offer you specialists to complete the job, a lot of paths are simplified for you. You don't have to go through the hassle of interviewing and hiring employees one by one, instead, you choose the agency you want to trust the work to. Depending on the agency of your choice, they take the recruiting matters into their own hands by either offering you a team of specialists or putting together a new one specifically for you. Agencies often don't have in-house specialists themselves for outsourcing and work with freelancers to be able to offer lower fees.
With agencies, you typically don't maintain communication with the employees unless you've hired them as an outsourced specialist based on an hourly salary. They will offer you a project manager which takes care of organizing and keeping track of all the processes and will keep you updated so you don't need to get involved with the individuals. Overall, the agency takes responsibility for the team and the actions they carry out in order to keep everything organized. This is especially valuable when you're outsourcing to an agency in a different country and can't physically keep track of what's going on.
Pros
Simpler Hiring Process
If you don't want to spend time and resources right now to go through an extensive recruiting process, then opting for an agency makes this process easier for you. Once you find the agency that you want to trust your SaaS development or any other project too, they'll set you up with as many specialists as you need to complete the task at hand. It's still best to look at samples and portfolios of previous work before trusting the agency, but either way, it's a much quicker process than choosing employees one by one. A plus side of this is that you can add on or drop the number of people working on the project when necessary if you need more or less work completed.
Reduced Costs
One of the biggest pros of outsourcing SaaS development to an agency is reduced costs without sacrificing quality. This lies in the fact that market prices vary in different countries and continents, depending on where you plan to get your service from. Primarily, the average price for web development in the U.S. is a few times higher than the rates in Asian and Caucasian regions like Armenia and India. Even half of the price you pay locally is a high rate in countries elsewhere whether it's hourly or project-based work. Lower labor and production costs along with low taxing in other countries are the basis of why many choose outsourcing to save money.
Less Time- and Resource-consuming
Besides direct financial savings, you save money on employee resources as well. Since you aren't manually recruiting, you will no longer have expenditures on interviewing, training, and managing tasks throughout, all of which will require personnel to handle. Instead, the agency already considers this and handles it internally without any of these issues reaching you. Outsourcing also saves you physical space if you don't have the resources to renovate a few new office rooms right now and load them with the necessary supplies for an in-house specialist.
Access to International Talent
By working with an agency, you can tap into a larger pool of resources and expand into international markets to hire talents. The best professionals in IT aren't always the ones in your next door neighborhood. You have a larger variety of specialists to choose from which will meet your standards and be aligned with the interests of your company and brand. Agencies from other countries offer you a diverse set of perspectives and approaches which can be exactly what you've been searching for.
Ready Made Infrastructure
Another perk of choosing to work with an agency is they have practical experience both with the teams they work with and as a company on its own. This is valuable when for MVP development and giving you a prototype for your SaaS product. If you choose an agency which offers you a team that has worked together, instead of a newly created one, this team already has synergy from previous projects. It's not the first project they've worked on together so they are capable of delivering faster execution so your project doesn't fall behind on your own deadlines.
Cons
Possible Communication Obstacles
Although communication is always crucial, it plays a greater role when you're working with an agency. The fact that you don't see the processes unraveling first-hand means you have to keep up-to-date with everything that's going on. You'll need to regularly check up with the project manager or whoever is responsible for your project to understand what progress they are making. Agencies will also typically provide you with weekly or monthly reports on the details of the project to understand what has been completed, failed, or require further attention. This is a great factor, but only if executed efficiently.
You need to establish a method of communication with the agency through whichever means is the most comfortable to ensure you are informed about all things related to your SaaS product. The issue becomes more complicated if the agency of your choice is in a different country. This brings time-zone differences language barriers to your project. With this, many aspects of the project may get lost in translation and just not comply with the perspectives of the team members you are outsourcing to. Unsuccessful communication can bring any ideal partnership into chaos if not handled professionally by both ends.
Short-Term Commitment
While it's great that you don't have too many strings attached when working with an agency, this also means that team of freelancers on the other end isn't really committed to you either. Agencies are busy juggling different clients, which means that the team you are working with may also be assigned to a project parallel to yours. In this case, their availability might not always be 100% dedicated to you.
Possible Security and Confidentiality Risks
You should do a background check and look for reviews about previous partners the agency had to understand their reputation in the market. On a distance, it's a lot easier for agencies to not hold their end of the deal unless you have proper binding agreements. Also, if you have classified information which needs to be implemented into the project, it's best to take security measures for this as well to avoid information leakage. In any case, working without a binding contract or NDA can be a major setback if you come across a sketchy agency.
Hiring an in-house development team
The biggest competition that outsourcing to an agency has is the more traditional method of hiring an in-house specialist. These employees work right by your side and you can physically handle everything that's going on. Your employees can either be locals or specially recruited from other locations, depending on which you find is necessary. While many think that outsourcing is a new replacement for hiring in-house, in reality, it's something businesses have done for the longest amount of time and still will continue to do despite the existence of outsourcing because of its benefits.
Pros
Long-Term Commitment
Hiring in-house is a better fit if you have a long-term project or cooperation in mind. This is the best way to guarantee that you will have a solid working strategy and won't have to worry about any instability you may experience with an agency. You know that their commitment will be for your company alone instead of being distracted by other side projects. This gives both you and the employee a feeling of stability since they'll have a steady income and you'll receive the work on a regular basis with less probability of delays. Once you find a group of employees, or even just a good one, that are satisfied with the working conditions, you can keep them at your side for years on end. This on its own already offers you a better feeling of trust and safety towards whom you are working with.
Having your long-term in-house employees also means you notice their development throughout the duration of their time working in your firm. If you decide to work with beginners in the sphere, you'll be able to work them up and develop their skills towards newer heights. Specifically, you expand and train their skills with the constant experience to reach a mutually beneficial level of expertise. You'll use the software and coding practices in the best interest of the company and develop them in this direction. As long as your interests and priorities are aligned, you will have a successful long-term cooperation.
Stable Communication
A benefit you have when hiring in-house versus outsourcing is their physical presence for a variety of reasons. Communication becomes a lot easier since you don't have to worry about aligning time zone differences to set up calls or keeping contact merely through e-mails. You'll be able to hold meetings with your employees and oversee all activities right in front of you. This in its turn benefits the turnaround rate for issues arising in product development. The quicker you notice problem areas during the development process, the less time it will take to resolve it without going deeper into the damages.
Cons
Long Hiring Process
A downside of hiring an in-house web development team for your SaaS company is the amount of time and resources you need to spend on this. You'll need to interview candidates one by one or hire a human resources specialist if you have a lot of applicants. Even afterwards, the team is still not used to the working methods of the company or their teammates. This in its turn will require a training period until everyone is accustomed to their work.
Higher Cost
A series of financial expenditures also arise in this case because you have to consider what level of expertise you expect when hiring. Do you want an all-star team who are all IT specialists or are you okay with intermediate and beginner levels for some? Besides the need for a professional, do you have sufficient funding to support the team long-term? Which professionals do you need to hire full-time or part-time and how many of each? You need to take these factors into consideration before setting your requirements for the job announcement. Apart from the costs of the individual, you also will be faced with other expenditures such as office resources and conditions, taxes, overhead costs, salaries, benefit packages, and so on.
Employee Retention
While hiring in-house is more commonly a long-term cooperation if the standards of the employee are met, let's not forget that IT specialists are among the top most demanded people for hire right now. They can still get several offers left and right and decide to opt for the better offer than remain in your company. Having frequent onboarding and offboarding in your company will affect the progress of the product development because your schedule will be altered and certain processes will require bringing in new talents to complete. This means going through the entire recruiting and training process all over again.
Outsourcing your SaaS development to an agency is cost-efficient than local labor and takes a lot of hassle out of traditional in-house hiring. This is great for businesses on tight budgets or resources to make the most out of their investments. For larger firms and projects, outsourcing is fast and, if executed correctly, effective, way to expand if the current staff is overloaded and they don't want to invest time in hiring an in-house team.
If you're planning on having a long-term legacy for your company several years down the line, then hiring in-house will give you a more stable foundation. This approach is relatively on the costlier side and will require more efforts to maintain but is still worth it in the long-run.