There is no better time than the present for businesses to make use of marketing automation platforms, as the industry is simply on fire. By experiencing a record adoption more than any other digital marketing platform, marketing automation has seen a 50% growth increase over the past year.
Recent acquisitions of Eloqua by Oracle and Pardot by ExactTarget further demonstrate that the industry is heading is only moving upward in terms of marketing automation development. Here is the business-to-business (B2B) marketing automation revenue worldwide from 2009 to 2015:
Marketing automation software provides marketers with a number of powerful features, which can make their work much easier when correctly implemented.
Learning to use a marketing automation program involves a little bit of trial-and-error, but thanks to so much information available on the Internet regarding its implementation, one can learn from others' mistakes in hopes to avoid making them during their own entry into the field. The following are the most common marketing automation mistakes you need to avoid, and how to avoid them:
Not developing a clear, focused marketing strategy
No single marketing platform is magical, and will solve all of your marketing plans without effort. If your consultant told you that all of your problems would be solved with a single marketing automation software, then you should get back in touch with them, because maybe they were drunk that day.
If you don't put ample energy and time into planning your marketing strategy, even the most advanced platform in the world won't make your company successful. The most vital step that you need to take, in order to make sure that the software runs smoothly, is inserting high-quality data into the system. If you just go off and simply buy prospect lists that are advertised as being valuable, "hot" leads, doing so in and of itself is not going to help your company achieve its marketing goals. Instead, you need to take the time and develop proper, well thought out campaigns, and then take advantage of marketing automation for the campaigns' executions.
So, make sure that you tie in your strategy with the overall marketing goals of your company. When everything is aligned toward the same, clearly defined goals, it will be much easier to achieve your company's marketing plans.
No alignment between sales and marketing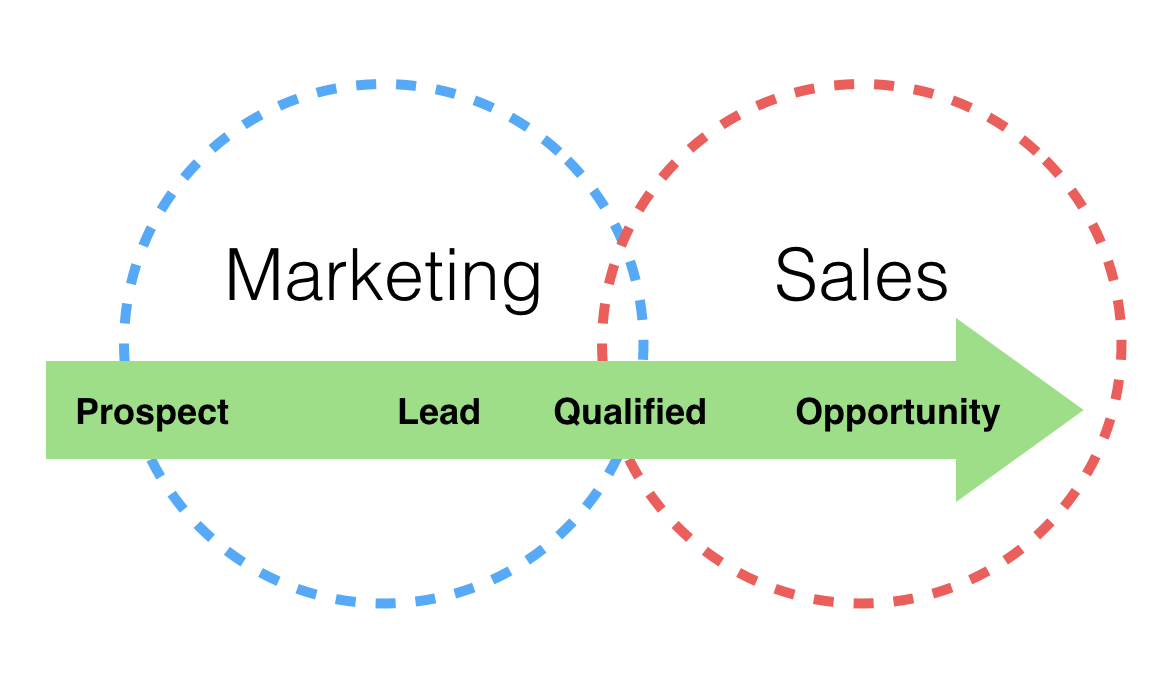 Marketing automation software is a tool and everyone in the company, whether in sales, marketing or other departments, should clearly know the ways of exploiting this tool in order to make it work the way it's supposed to.
According to a report by SiriusDecisions, businesses that use marketing automation without proper alignment between the sales and marketing teams experience reduced (sometimes even negative) return on investments. This is among one of the biggest mistakes when using marketing automation.
Here are a few of the important points one should try and keep in mind in order to fully utilize automation software for marketing purposes:
All of the employees of the sales and marketing teams need to agree on the qualifications for a marketing qualified lead (MQL) and a sales qualified lead (SQL).
There needs to be an assigned manager or team leader who should be responsible for creating the responsibilities for each department.
Marketers need to continuously collect feedback and opinions from the sales team when creating new lead nurturing campaigns.
The right marketing automation software will support all of your efforts, but only if you have the right team assembled to implement it.
Not following-up with new leads
When a lead submits to your company their contact information, they actually expect to receive a welcome email from you. However, if they do not receive any communication from you, they feel as if they are being ignored and denied a worthwhile customer experience. This is another overlooked and common marketing automation mistake.
According to StreamSend, welcome emails receive an approximately 50% open rate, which is about 85% higher than the open rate for newsletters. Additionally, according to Chief Marketer, leads that receive a simple welcome email have about a 35% greater long-term brand engagement than those that don't.
So, taking into account these facts, it's crucial to send a simple follow-up email to all of your new leads when they first appear in your database. Here is a great blog post by Business Time that presents the steps for writing an effective welcome email. It is easier than you may think.
Asking for too much personal information
Nowadays, being that it is so easy to collect information from your leads, companies can easily get carried away with soliciting too much personal information from leads, which can exhaust leads or, even worse, frighten them away.
Of course, collecting as much information about your leads as you can, like their name, age, company size, profession, income and industry can be valuable for further communications with them, but it does not mean that you need to collect all of this data in one sitting.
It is wise to pace yourself, as if your company is sitting down for a meal. Gobbling up everything in sight all at once will leave you with an upset stomach. For example, long forms that require a lot of personal information can scare off your leads. This is an ebook they are trying to download, not a mortgage contract, right?
An effective method to use here is the progressive profiling. In this case, by continuously asking your leads for more information over time, you can still collect all of the data needed for your marketing, without overloading them with seemingly never-ending forms.
Using just a few features of your marketing automation tool
Using one or two features of marketing automation software is not necessarily like buying a Ferrari, but driving it only to the grocery stores on weekends. According to SiriusDecisions, about 85 % of B2B marketers using marketing automation software report that they do not exploit every single feature of the software when using the program.
Marketing automation software includes tools like lead management, social media, email marketing, CRM, closed-loop reporting, content marketing, contact washing, landing pages, query strings; the list of features can go on and on. Here is a list showing what typical marketing automation software can perform for a company, and which features are used the most:
So, with the dozen-plus functions available with most marketing automation softwares, marketers should do their best to get the most out of the program, but without going overboard. Only the activities with the greatest proven level of ROI should be focused on.
Not producing relevant, up-to-date content
When it comes to marketing automation, the cliche of "content is king" rings truer than in any other use. If the marketing automation is the engine, then the marketing content is the fuel that keeps it running.
The most valuable content you produce should not necessarily be about your company, your products and/or services. Of course, current and potential customers want to hear about your company news and product developments, but this does not mean that you should exclusively publish content that directly advertises for your company's services. Valuable and relevant content can come in different forms, like informative ebooks, whitepapers, infographics and so on, which are aimed to solve consumer-centric issues and challenges rather than direct promotion your brand.
According to a study done by Marketo in 2013, about 67% of marketers with a productive content marketing strategy in place consider it to be effective, and 88% of content marketers have a content manager that supervises their work.
According to HubSpot's 2014 Year in Review, HubSpot is among the largest marketing automation software solutions, with about 14,000 customers from 93 countries, which accounts for HubSpot's 49% growth to $116 million in revenue. Besides HubSpot, other effective automation platforms include Marketo, Eloqua, Hootsuite, Pardot, etc.
To conclude, we need to underline that marketing automation is a crucial component of a company's long-term digital marketing strategy, and it takes careful planning and full application of the technology to make sure that the campaigns you create will deliver the desired results.