According to statistics, small business marketers are most likely to outsource TV/radio advertising (40%) and SEO (35%); they are least likely to outsource email newsletter and social media marketing management (less than 5% each).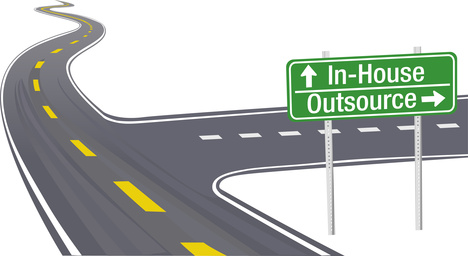 Are you interested to outsource your social media? There are many ways for effective social media, but the truth is that it takes time and you might not have that time. That doesn't mean that you must shove social media in the bin.
Outsourcing social media is defiantly an avenue to take, but there are some common mistakes that you might want to avoid. A lot more companies are outsourcing social media due to a lack of in-house knowledge of social media and one thing that is really important at all times, is communication.
We listed 5 common mistakes to avoid when outsourcing social media.
1. Not doing a proper screening
Contacting the very first person for outsourcing social media is not always your best bet. Some businesses are in a hurry to get their social media going, but that doesn't mean that you have to grab the first outsourcer that comes up, dump work on them and expect things to change overnight.The best way to go about this is to do a search on the top 10 SMM service providers and then interview them to see if any of them will meet your requirements. At least this way, you've done your research and you've got 10 service providers to choose from.
2. Not setting a budget
You have to keep in mind that most SMM service provides charges by the hour and if you failed to set a budget, you might be very surprised when you get the bill at the end of the month. Now, you do get the ones that charge on a monthly basis or per project, but even so, you have to set out a budget for outsourcing social media before you even start looking for a SMM service provider.
If you do this, you will avoid spending more than you bargained on for SMM. Another things to keep in mind here, is to set aside a certain amount in case the service provider decides to higher their rate. Always be prepared—FOR ANYTHING.
3. Not communicating clearly
You have to be clear and thorough right from the start. You have to explain and lay out exactly what you want and need from your SMM service provider.
If you are not clear on the tasks you want to be completed when outsourcing social media, you will battle to keep track of the progress that has been made by your SMM service provider. Also have a list of tasks that will need your approval before they go online; you have to still protect your brand.
4. No policies are in place
When you are in the planning stage of outsourcing social media, you have to put together you policies. If you launch your social media marketing without it, it will be incredibly difficult for your SMM service provider to know how to act in certain situations. You want to make your SMM as easy as possible for everyone and your SMM service provider should be one of them.
5. Business voice is not communicated
It is only logical to say that ANY business who acts in a different manner online than in real, is being misrepresented. You don't want your customer to believe that what you say and what you do is two different things. The voice of your company is of the utmost importance and it has to be communicated correctly and true at all times, on all networks, social or not. Social media is a very powerful tool to interact, communicate and connect your customers and outsourcing social media can be very powerful…provided you don't make the mistakes above. Remember that mistakes can't be erased!
Here is another article you may be interested to read ►5 Digital Marketing Behaviors to Avoid in 2015