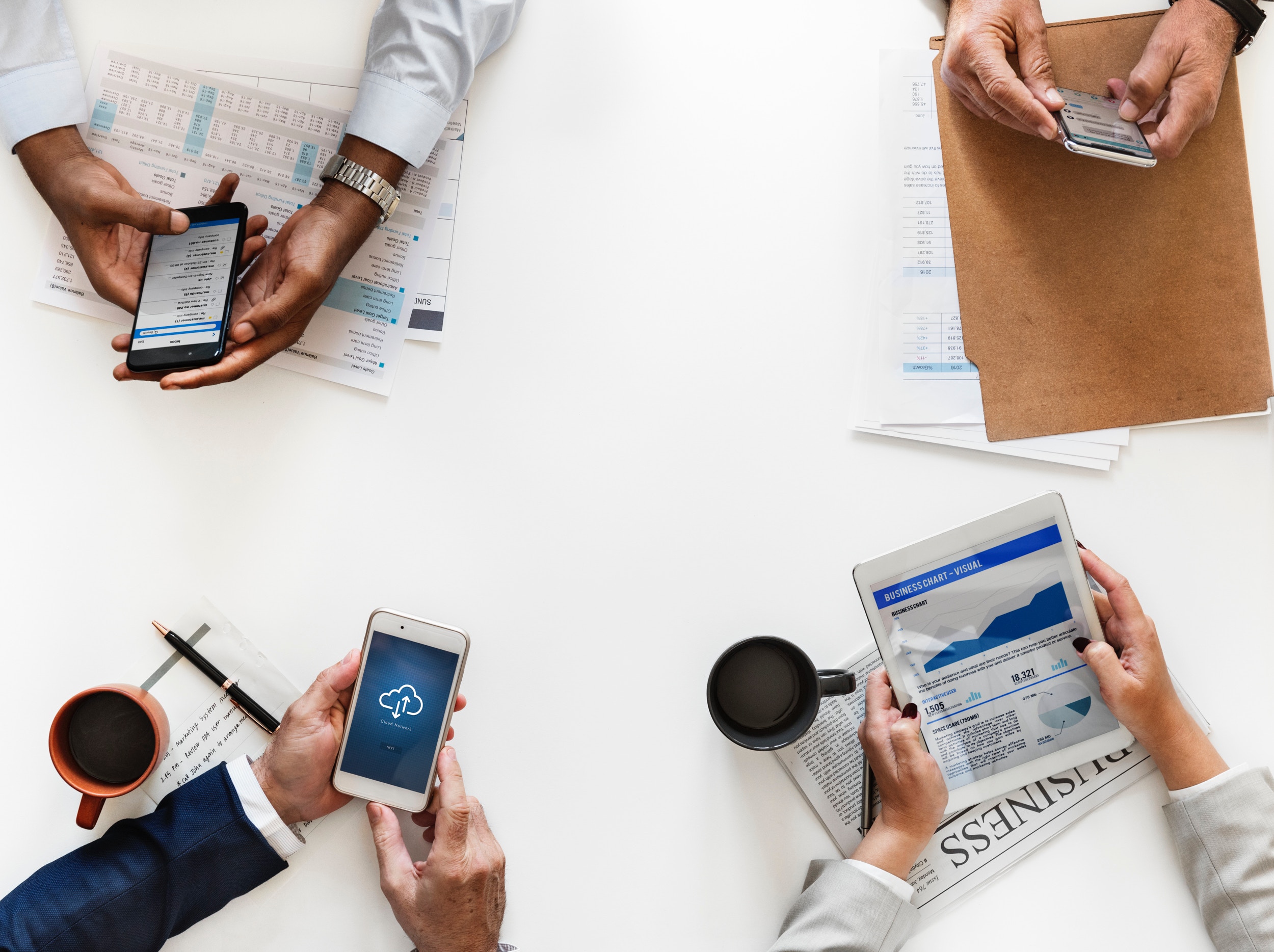 "The best companies understand the compounding power of growth from their existing customer base through expanded use and customer advocacy and don't leave those important growth levers up to chance."
Lincoln Murphy, Customer Success Evangelist at Sixteen Ventures hit the nail on the head in an expert round-up by Appcues.
In today's subscription-based economy, SaaS businesses need to focus on user retention and engagement more than acquisition to stay afloat. Marketers need to optimize the entire end-to-end buying cycle to turn skeptical customers into loyal ones, and the loyal ones into brand advocates.
According to a Nielsen study, 85 percent of consumers seek out trusted expert content – credible, third-party articles & reviews – when considering a purchase, and 67 percent of consumers agree that an endorsement from an unbiased expert would make them more likely to purchase a product.
Advocates help speed up the decision-making process by providing expert content, and by recommending your brand to their network.
They are emotionally invested in the success of your brand and are willing to go out of their way to share their positive experiences with their industry peers. They are 5x more valuable than average customers – they help your team refine the product by providing insightful feedback and suggestions, they shorten the sales cycle by warming up the leads, they are less likely to switch vendors, and will take you with them when they change companies.
Advocates deliver a much-needed realism in the era of paid marketing initiatives. They add to the mix a refreshing dose of authenticity and frankness that's markedly absent from any branded marketing communication.
How to identify potential advocates?
Analyze your customer actions to detect advocacy activities. Instead of looking for customers with a fair amount of online followers, target those who are considered influencers in their respective fields.
Segment your user categories by creating separate lists for your top spenders, those who reach out regularly with queries and suggestions, satisfied customers who leave a trail of positive tweets about your company, those who participate in surveys, help others users on public forums, or recommends your product in community discussions. This will help you plan personalized advocacy campaigns for each of these user lists.
When is the right time to reach out?
True customer loyalty is evoked when the buyer enjoys an integrated experience across all touchpoints, starting from the consideration stage. To avoid post-purchase guilt, they need to validate the decision to choose a single product from the vast array of similar products offering competitive services.
Persuading a customer, no matter how loyal they are, to put their reputation on the line and refer their peers, or promote your product is a lot to ask for. Even before approaching them with a request, you need to cultivate a real relationship with them based on mutual trust and appreciation. That's the very first step.
Analyze your pool of advocates to determine what motivates them, and plan the outreach campaign according to their moments of delight. That can be the moment they download one of your content, or the one when you manage to re-engage a user with a killer retention email.
The success of your advocacy program depends on how you optimize your user journey touchpoints. You can start providing valuable content, guides and offers from the get-go, i.e, just after they sign up for a demo or a trial. This can help set the foundation for a mutually-beneficial relationship in the near future.
Target the journey milestones to get the most out of your program –
after subscription to your blog or channel
after contract renewal
after a survey completion
after they sign up for an event or a webinar.
What should be the token of appreciation?
Being a vocal advocate pushes them to take the center stage, which not only boosts your credibility but also gives them the opportunity to develop their personal brand. However, a little nudge or a note of appreciation goes a long way in tipping the scale in your favor.
Rewards definitely help in kick-starting the campaign, but that alone isn't enough to move the needle. In the era of hyper-personalization, every 'touch' counts, and your incentive structure should also be customized accordingly.
Customized rewards: One-of-a-kind gift baskets of products they like, hand-written note with an invitation for coffee, congratulatory gifts on event completion, unique gifts for their pets.
Functional rewards: Gift cards, special access to a locked feature, beta-testing opportunities, free upgradation, free tickets to industry events or conferences, grandfathered pricing, access to the product development team, free training materials and courses, access to free industry reports.
Branded rewards: Company swag in the form of branded shirts, mugs, hats, bags, laptop stickers.
Social rewards: Public acknowledgement on social media, or your website, featuring them on your annual journal, endorsing them on LinkedIn, access to 'Loyalty Club' and premium features.
All paid relationships with advocates need to be disclosed as per the influencer disclosure guidelines.
SaaS advocacy marketing strategies
Target Events:
Try to recruit your advocates at events or conferences. Events offer you exposure to your customers, look-alike customers, and thousands of untapped potential leads. You can build relationships via face-to-face interactions, session promotions, and exchange of company swag. It's the perfect place to develop a personal and long-lasting mutually beneficial relationship and will pave the way for other advocacy actions such as,
Co-marketing opportunities:
Consider co-creating and marketing quality content with the advocates. You can approach them for guest posts, expert roundups, podcast interviews, webinars. Similarly, you can participate and promote their content to amplify its reach.
If you have influential advocates with a niche community of their own, you can co-host events or seminars, ask them for a keynote, and help them to spread the word for maximum exposure.
Co-publish gated lead generation content, like an impressive case study or success story. Leverage their expertise and authority to add value to your content marketing strategy and reach out to a much wider audience.
KISSmetrics uses weekly guest webinars to boost engagement, increase brand awareness and forge a long-term relationship with industry influencers, and it has worked exceptionally well for them!
Attn eCommerce! Our #Kisswebinar is '32 Ways to Boost Engagement and Sales' and hosted by Barry Feldman (@FeldmanCreative)

Gain insights on website U/I, promotion strategies, customer retention and beyond!

Thursday, April 12th @ 10 AM PST: https://t.co/NuR5AplkUi

— Kissmetrics (@Kissmetrics) April 9, 2018
Referral marketing campaigns:
Referrals are the lowest cost method of customer acquisition. Also, the generated leads convert faster, and are more valuable than the regular leads. Consider this, 84 percent of B2B businesses start the buying process with a referral, according to Edelman Trust Barometer. With a recommendation from a trusted individual, the decision-makers feel at ease and are willing to give your product a fighting chance. As the referred leads place their trust in the referrers, they are less likely to churn, and more likely to evolve into an advocate in the later stage. Harness the power of SaaS referrals to reduce the CPA and fill your sales pipeline with piping hot leads.
Time Doctor's referral program offers two-way gratification for both the referrer and the referred. That's a win-win.
Segment your advocates based on their subscription renewal rate, interests and opt for a tiered reward structure that'll appeal to them. Keep them hooked by raising the stakes of incentives and acknowledge their participation regularly with thoughtful thank you notes.
Request them for reviews:
B2B buyers look for authentic product reviews when they first consider a vendor. It not only helps them in competitive analysis, but it also gives them the opportunity to gauge the readiness of the team to embrace constructive criticism and develop their services to match the user needs. There are a number of popular and credible 3rd party review sites, such as G2Crowd, Capterra, GetApp, SaaSGenius, etc where you can direct the advocates for a piece of authentic review.
Empower the customer-front team:
They deal with the customers – their queries, suggestions, complaints and handle all the challenges real-time. Train them, give them access to necessary tools to listen to the customers carefully and comment/offer solutions on all channels. Their sincere efforts can pacify at-risk customers and turn them into delighted loyal advocates. Empower the team to monitor the web and feedback channels, receive and analyze the complaints/suggestions and take actions immediately to assist the customer in any way possible.
65% of the top 20 SaaS companies use Twitter as a support channel for reputation management and damage control. Zendesk is one of them.
I'm happy to look into this for you! Would you mind shooting me a DM with your ticket number? I can get this looked into ASAP!

— Zendesk (@Zendesk) June 14, 2018
Position the advocate as the face of the company:
According to LinkedIn, 87% of social customers have a favorable view of products that were introduced to them through their own network.
Identify your top brand advocates and reach out to them with an offer they can't refuse. Allocate them specific job roles, like product trainers, or community heads to engage them in the support process. They can contribute to a discussion, help others in the decision-making process, provide frank feedback, or assist them in they're in a fix. Give them access to full documentation and regular sprint updates so they can help out other users whenever possible.
Prepare them to attend events, or even speak to the press on behalf of your company. Use their influencer status and their followers to promote your new version releases or feature launches on a broad scale.
Turn employees into thought leaders:
Train and promote your employees to act as brand advocates online. Leverage their network and their skill set to create and distribute content pertinent to your brand values. Help them in building their own personal brand by promoting them via your brand channels.
Get all the departments on board, use their specific expertise and include them in content creation plan, for example, short educational videos, how-to webinars, or comprehensive guides. Train them to use social media platforms to gain visibility and create authority.
Wrapping it up
Advocates are your most lucrative marketing asset that single-handedly reduces the acquisition and distribution cost, and helps stabilize and scale your MRR. They promote your company's value and hypes it up to boost awareness and consideration.
Determine your core business objective, chalk out your advocacy marketing strategy and integrate it with the entire customer journey to eliminate any loopholes that can result in churn. Focus on calculable metrics, such as referral traffic, engagement rate, number and quality of referrals to keep a track of your campaign at every level and tweak whenever necessary. Use this data carefully to further optimize your advocacy marketing efforts.