Reconsidering the Customer Experience in Covid-19 Times
August 31, 2020 -Ashley Lipman
Reconsidering the Customer Experience in Covid-19 Times
The Coronavirus pandemic has triggered a paradigm shift in how we do business. No industry has been left unaffected, creating a tsunami-sized ripple effect throughout the global economy. This unprecedented event has left many businesses wondering what they can do to keep customers engaged and connected. The answer: reconsider the customer experience. It's those businesses that will endure now and in the future. Here are some pivot points for improving customer experience in Covid-19 times.
Improve Accessibility and Transparency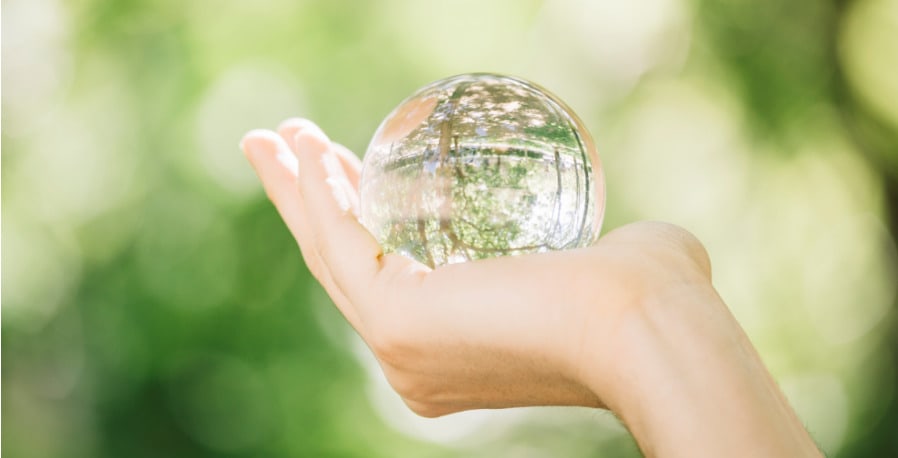 One of the best things you can do for your customers during these unprecedented times is to improve your accessibility and transparency. Make it as easy as possible for customers to reach out and get answers and reassurance about their orders. Improving accessibility may necessitate a change in technology or contact structure. For example, adding auto-responders and chatbots to social media messaging and email can help you convey the answers to FAQs and manage expectations. Implementing a call center service like NICE inContact's workforce optimization can help you field calls and ensure no one spends too much time on hold. Improve your transparency by taking a proactive approach to customer service. Tell your customers and social media audience what struggles you're facing and how it impacts your business. If you expect delays or challenges, be upfront, and get ahead of the situation.
Revisit and Streamline Your Processes
The processes and tasks that worked in the pre-pandemic world may no longer be efficient or viable in Covid-19 times. This consideration is especially true for the businesses that were forced to let employees go or have to rethink how many people are in a shared space. Take time to outline your various business processes and audit them for efficiency. Talk to employees and team members to determine what aspects of the old ways still work, and what changes you should implement. Addressing your processes and putting updated SOPs in place will help you offer better service and indirectly improve your customer experience.
Value Your Customers' Time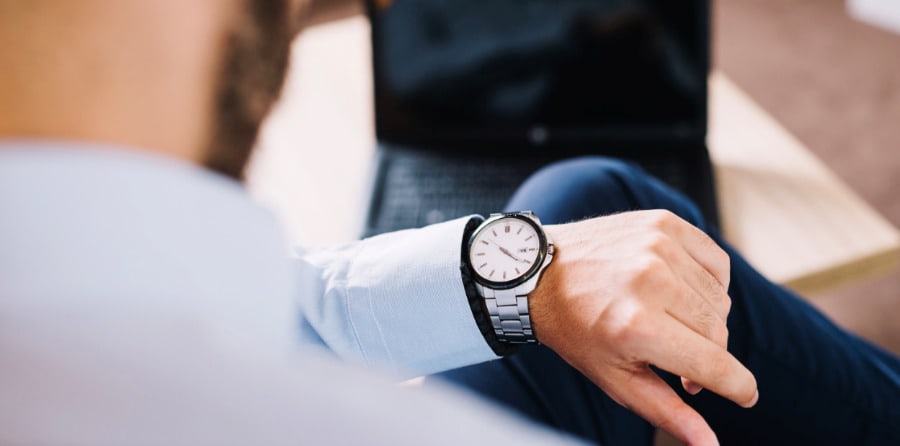 Everyone is aware that businesses are running at reduced capacity and dealing with delays. However, your goal as a business is to minimize that issue as much as possible. Covid-19 may be a reason why your business is jilted, but it can't be an excuse: you must value your customers' time. For example, if you are running a half-capacity restaurant, there's no reason for people to be lined up for an hour outdoors. Put scheduling protocols in place, ensure enough staff is on to serve customers and clear tables, and use technology to inform customers when their table is ready. Respect your customers enough to accept that they know the difference between Covid-19 delays and poor management.
Take a Supportive Approach to Marketing
Another way to adapt your customer experience in a Covid-19 world is to change your marketing goals and tone. Millions of people are out of work and experiencing financial hardship as a result of the virus. As such, they have less disposable income to spend at your business. Continuously pushing sales will drive these customers away— and they won't come back when their situation changes. Instead of focusing on conversions, shift your marketing efforts to brand awareness, engagement, and support. Be a friend to your customers and share valuable information that relates to your product or service. When showcasing your products and services, take a passive approach. Include photos and links in your content without always pushing a sale. Adapting your content doesn't mean never asking for a conversion. Instead, perfect your subtlety and reduce the frequency of a hard sell in your marketing content.
Prioritize Safety and Comfort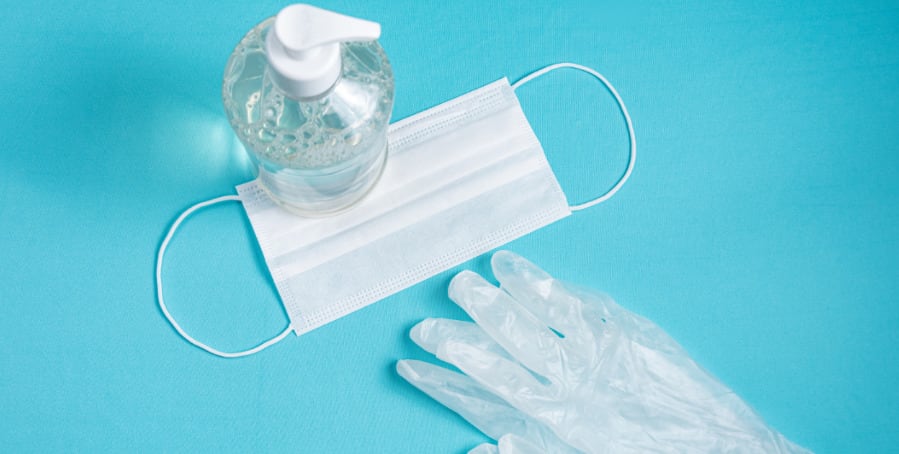 Even in areas where the virus is under control, people are still hesitant to go out in public. This anxiety is paired with a deep desire to feel normal and experience things they enjoyed before the pandemic. You can improve your customer experience by helping them feel comfortable and safe. Be clear about your safety protocols and follow through on your promises regarding sanitation, temperature checks, mask-wearing, etc. Sometimes, following these protocols means losing customers who have controversial stances on safety regulations. It always feels like a hard loss when customers walk away, but your retained customers will appreciate the effort and become even more loyal. It's also important to prioritize the safety and wellness of your employees. Take time to check in with them and ask how they're feeling about everything. Be sure to give them what they need to feel safe and secure, both in the face of the virus and regarding job security. Empowering your employees will help them perform better when interacting with customers.
Update Your Information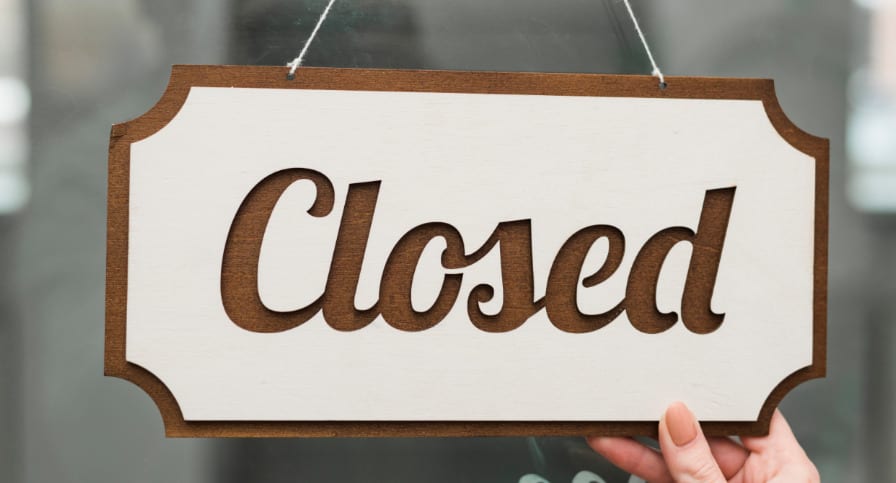 Covid-19 has caused many businesses to change their operating hours to allow for decreased staffing and sanitization protocols. However, many businesses have failed to update this information across all channels, creating confusion and frustration among customers. Consider the various places your customers will go for information and ensure your hours are updated. The most common information portals include:
Google My Business
Facebook
Your website
Yelp
Ensuring all of your information is up-to-date ties in with valuing your customers' time.
Showcase Your Human Side
It's hard to believe that anyone would lack compassion toward businesses and their employees during such a challenging period. However, many people are caught up in their own experiences and fail to see the human side of a business. Use social media to showcase the human element of your organization. Introduce people to your employees, talk about all of the hard work and effort they're putting in, and be frank about the challenges they're facing. Use your brand voice to remind people that human beings are what keep your business alive and that we're all weathering the same storm.
Revisit Your Offerings and Delivery Strategy
The coronavirus pandemic has forced many businesses to pivot their offerings in a completely new way. You can see this with gyms going virtual, cafes doing doorstep deliveries, and stores offering contactless pick-up. Now is the time to embrace innovation and consider how you can go to your customers when they can't come to you. Think about which options kept your business afloat during the height of the pandemic and how they can be beneficial going forward. It's also worth revisiting your core offerings to determine which are most relevant and valuable. Many restaurants have pared back their menu to only the best-sellers and most portable meals. Fitness centers are focusing on creating more options surrounding their most popular classes and leaving specialty offerings on the backburner. Depending on your business, paring back may not be the best option. Instead, the opportunity could lie in improving your offering to make it more relevant. For example, an event planning service could create a virtual event planning option to help businesses who are taking conferences and trade shows online. To survive in Covid-19 times, your business needs to become brutally efficient. Focus on quality over quantity when aiming to improve your customer experience in the new normal.
Reframe Your Budget and Spending
The pandemic has been financially taxing on businesses of every industry, even those which remained operational during the lockdown. It's highly likely that your previous financial forecasts and information are now obsolete. Take a deep dive into your numbers and assess the damage. Consider how much debt you incurred during the pandemic and how much income you need to get out. Look at where the money used to go and assess how you can redirect your funds accordingly. For example, if you had a high travel budget for 2020, it can probably get slashed to make room for other things. When reallocating your budget, take a two-pronged approach. Consider how you can keep your business going and how you can focus on things that bring your customers value. If you're cutting back on customer service to keep your business alive, you're already dead in the water.
When in Doubt, Ask 
Finally, if you're overwhelmed by options and don't know what to do to improve your customer experience, ask them. Reach out with social media posts and surveys to ask your customer how you can serve them better. It doesn't have to be an in-depth survey. You can present two offerings and ask which they prefer. You can post on Instagram stories and ask everyone to privately share one thing your business could improve upon. The best way to improve your customer experience is to give your customers a voice. In addition to asking your customers, remember to ask your employees for their opinions. Empower them to speak up with ideas about how the business can be improved and how to serve customers better. Consider hosting a blue sky innovation session where everyone can brainstorm and get creative. Not all of the solutions will be feasible, but providing the freedom to speak up is guaranteed to reveal some gems.
Conclusion
To improve your customer experience in Covid-19 times, you need to think outside the box. Be bold and disrupt your processes to create something new. Listen to your people and give them value for their money. By perfecting your customer experience, you'll make it through to the other side.
32 ENVIABLE INBOUND MARKETING EXAMPLES FROM (AIRBNB + AUTODESK+ INVISIONAPP AND ..ETC) DOWNLOAD YOUR E-BOOK