SaaS Thank You Page Best Practices To Nurture And Convert Your Leads (+6 examples)
December 20, 2019 – Aida Grigoryan
SaaS Thank You Page Best Practices To Nurture And Convert Your Leads (+6 examples)
When your website visitors sign up for your newsletter, take a quiz or download a freebie, how do you thank them? Do you show them something like this?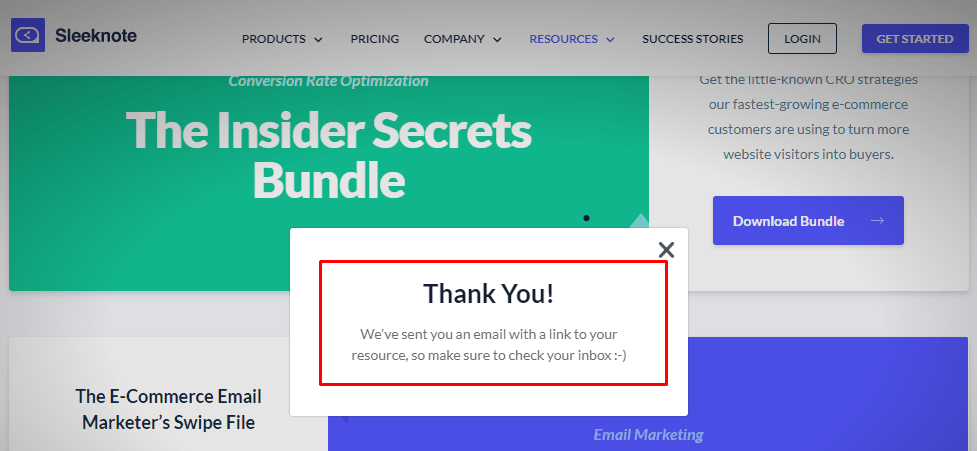 Or like this: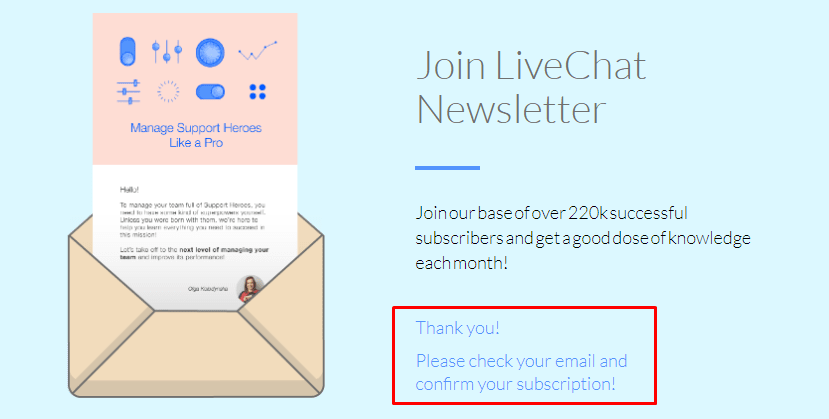 Well, what these companies do (and hopefully you don't) is 1) they don't redirect the visitors to a separate thank you page, 2) they encourage users to leave the website to check their inboxes, 3) they don't ask the visitors to take another action, though visitors are ready for it like never before. If you get acquainted with SaaS thank you page best practices, you'll learn that you shouldn't let your visitors go when they are engaged the most. Instead, you can nurture them effectively and "strike while the iron is hot".
So how exactly can you leverage your thank you pages?
Have high chances of lead nurturingIf a thank you page appears on your visitor's screen, it means he's not a simple visitor. He was on your landing page and just filled out your form, providing his email address and becoming a lead.It also means that you have your lead's attention. He just took an action, is engaged, and is extremely likely to take one more step.Experts have analyzed human behavior on websites and understood one thing. When the visitor follows your CTA and takes a small step, it's easier to make him take one more – a bigger one. For example, book a demo after downloading a whitepaper.
Increase your dwell timeThank you pages have a great potential to keep your visitors on your site. The longer one stays on your site, the longer your dwell time will be. And you know that Google rewards websites that give positive user experience and don't make visitors leave quickly. A video or an engaging copy can hold your visitors back from walking away.
Analyze landing page-to thank you page conversionInviting potential customers to your landing page is not enough. What actually matters is how many of them submit a form and convert. Tracking analytics on how many of landing page visitors appeared on your following thank you page shows how many conversions you recorded. So with a thank you page you can track your conversion rate as well.
Move your leads to the next stages of your sales funnel There's always one more step your leads can take. When a lead downloads a TOFU content, you should move him to the MOFU stage. And then from MOFU to BOFU.Even if a user became one of your paying subscribers, you still have a lot of work to do. It can be asking for referrals, offering to upgrade his plan, taking a survey. These are also stages that you'd like your users to pass through.For example, when John subscribes to your monthly plan, you can thank him and ask to refer a friend. Or when he upgrades his plan, you again thank him and ask to leave a review.
The word itself is just powerful Finally, "thank you" on its own  is a simple but such a meaningful word. And you thank visitors not because they helped you but because you want to help them and they agree. You thank them for respecting you and asking for something you invested your time in.
See how big role simple pages can play? If you want to see a better version of a SaaS thank you page, here's one from Izea: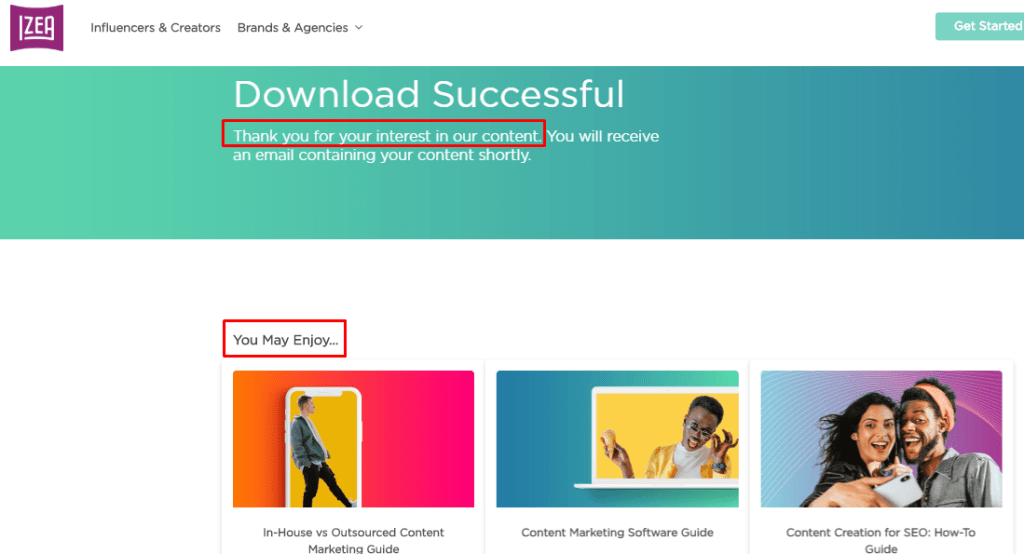 They thank the visitor after downloading a free guide and encourage them to check out more of their resources. Bright colors and human faces can attract any visitor so they continue browsing and visit more pages. Of course, maybe you'd replace "You may enjoy" with "Enjoy more of our similar resources". But this version is much better than the screenshots we showed above. Throughout this guide, we are going to discover more professionally-crafted thank you page examples. Stay with us and let's start exploring thank you page best practices now.
SaaS thank you page best practices: Should you ask for more action?
 As you already know, you can redirect your visitors to a thank you page after they take any of these steps: 1) Taking a quiz 2) Upgrading their plan 3) Booking a software demo 4) Signing up for your newsletter 5) Registering for your webinar/event 6) Downloading a free resource (from infographic to guide) Note that your thank you pages are not just for new prospects and visitors. When your existing customers upgrade their plan or refer your software, you'd like to thank them and ask for a small thing. Read further to know what to ask after each action and how to optimize your post-conversion page. 1) Include the top elements of a thank you page The main 4 parts of an ideal thank you page include a) thank you note, b) confirmation message, c) further instructions on what to expect, d) CTA Here's what Joris Brabants says regarding this:
Joris Brabants Head of Marketing at Apicbase, Restaurant Management Software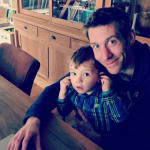 "For me, a good thank you page needs to do a couple of things:  1) Confirm that the action visitors took was successful.  2) Set the right expectations of what is happening now and be super clear. We get in touch with you soon is not clear enough, because for me "Soon" might mean "in a couple of days". But for somebody else "soon" might mean "in an hour". 3) A logical next step they might want to take. If they downloaded a resource, you might show them a product tour video that shows your solution. If they requested a demo, a good next step might be showing BOFU blog posts (comparison, ROI articles, case studies)." 2) Avoid encouraging your leads to leave your website Maybe you've read "Please check your inbox" after a resource download. But what you'd like to do is to keep the visitor on your website. You can insert "Download" button on your page (that's what we do at Incredo) so the visitors downloads your resource without leaving your site. It's safe because you already have their email address and can email them after a day or two. Another scenario is to say something like: "We emailed your copy to your inbox but it might take a while. If you want it right now, press the Download now button below."

BTW, you can download our above mentioned eBook here. 3) Reassure the value in your resource If you show a thank you page after a resource download, spare just 1 sentence to describe what your lead will get. For example, "Thank you for downloading our Social prospect workbook. It will help you use social media effectively and turn it into a user-generating machine". 4) Ask to watch a video Great videos can make people stay on your site and increase your dwell time. A good thank you page video idea is to include a product tour video. Another great idea is to show a video where you speak to your visitors, thank them, and ask for something more. Here's an example from ZenMaid, scheduling software for maid service. Their CEO, Amar Ghose is presenting a video, thanking for the download and inviting to benefit from a special offer.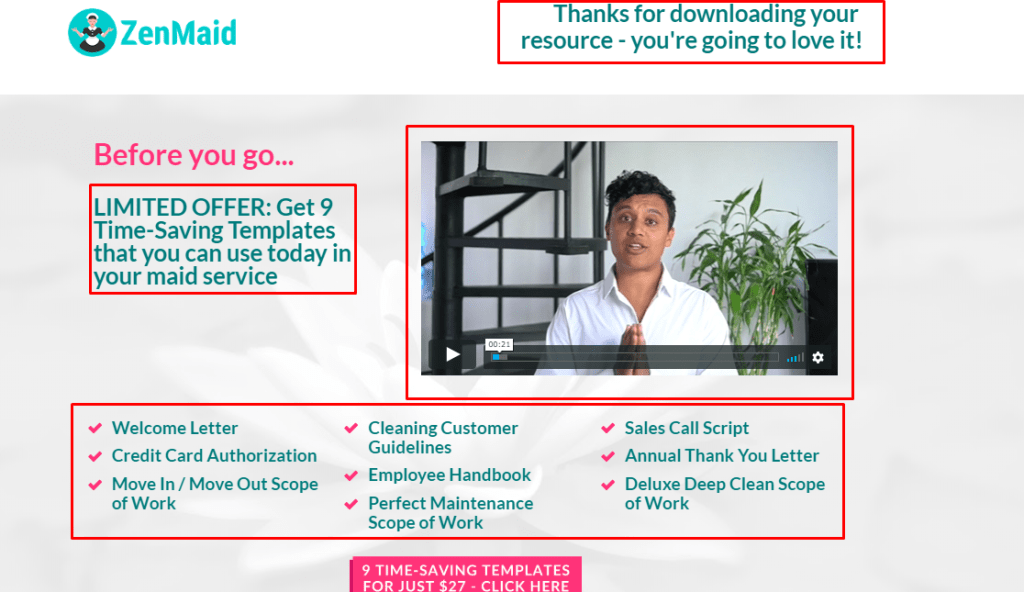 You can show similar videos after one downloads a resource from your site or signs up for a webinar.
5) Ask to check out your case studies What others tell about you is much more influential than what you say. That's why leveraging customer success stories and testimonials can be a smart tactic. You can showcase them after a resource download or webinar signup. Here's a quote from:
Lionel Valdellon Content Marketing Manager at CleverTap, Mobile Marketing Platform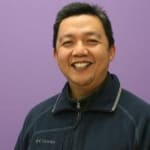 "We have thank you pages in multiple places on the website but primarily after an ebook download. We designed them with one main objective: to tell the reader we got their info and are sending the ebook to their inbox. And another thing we aim for with a thank you page, is to showcase other resources such as case studies. You can see what our page looks like here." 6) Ask to refer your software to a friend The best time to ask for referrals is when your customer is happy and values your software. If someone upgrades his plan, that can be a right alert that your user appreciates your services. You can write something like this: "Know someone who'd enjoy this software? Tell them about it. Click here to send them a quick email". Make invitation process as easy as you can. So once your user upgrades his plan, thank him for trusting you and encourage to invite a friend. You can even offer them a 10% discount for every user they will refer. 7) Ask to join your private Facebook group Many SaaS companies create private Facebook groups where only their paying users have access to. It's a place where users can ask questions regarding the software, get answers from other users, have access to private content. Here's an example again from ZenMaid.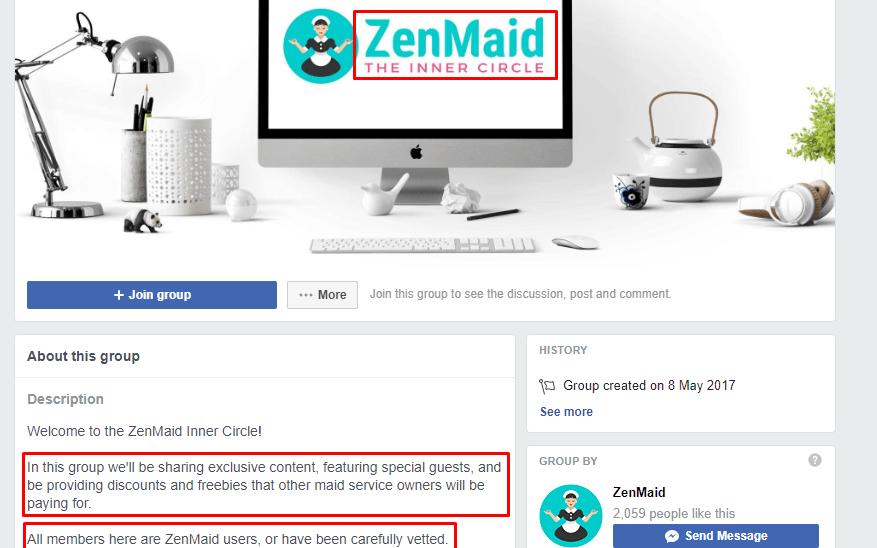 And another example from RepairDesk, cell phone store repair tracking CRM: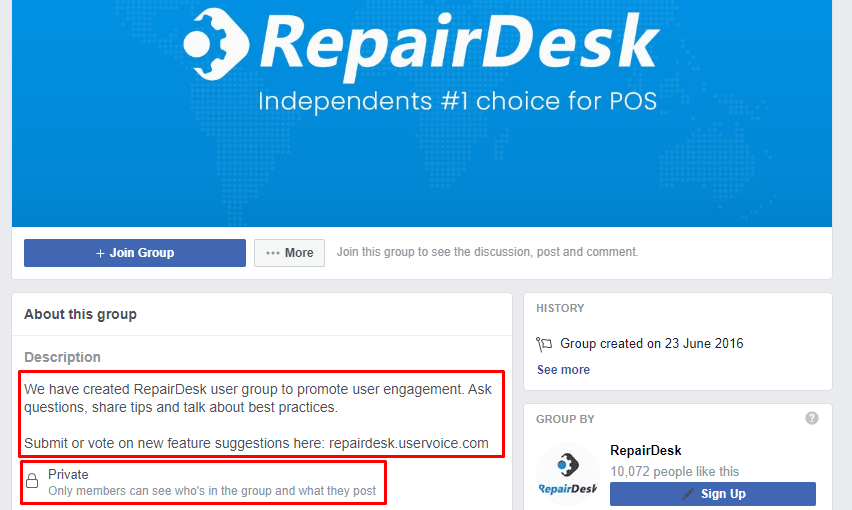 If you have a similar group you'd like to expand, encourage your newly signed up users to join your group. First, they'd feel special and be willing to be part of a private community. Second, you can gain new group members that will lead to increased engagement in your group. 8) Ask to register for your upcoming webinar/public demo Say you are planning to run a webinar in Q&A format or give a public software demo. You want thousands of participants to attend your event, right? Your primary distribution channels probably include social media, email, but don't underestimate the effectiveness of your thank you pages. Once your visitors take a quiz, download a resource, tell them about your upcoming event and encourage to register. Of course, this CTA is temporary and you are going to include it a few weeks before the event. Once your webinar is over, remove that CTA from your thank you page and add another – permanent CTA. 9) Ask to explore your recent (or most popular) blog posts Your blog always needs higher traffic. And the more users read it, the more popularity you will have. Choose blog posts based on publication date or the number of times they've been visited and invite leads to explore. You can show "Enjoy our recent articles" or "Explore our most visited posts" CTA after your visitor books a demo, downloads a resources or signs up for a webinar/event. 10) Ask to book a product demo / free consultation Booking a demo is the most desired action you want your visitors to take. Not all your leads are ready to reach that stage but it doesn't mean you should avoid a similar CTA. Here's a great example from Productsup, feed management software. They show this after a resource download. Good idea!
11) Ask to download more similar resources Say you offer a call center software. When your visitor downloads a guide on cold calling, you may suggest him more free guides on a similar topic. You encourage him to engage more with your website, see more value from your content and enforce his trust towards you. 12) Ask for social media following This is a smaller request, but can still bring value both to you and your visitors. If they follow you on social media, they'll see more of your posts and become more interested in your company. And you will gain new followers who can tomorrow become more qualified leads and customers. This CTA may not be your primary one. It can be aligned with a stronger action that you ask them to take. 13) Ask to take a survey If you are conducting a customer research and need genuine answers from real users, thank you pages can help. Since your visitors are already engaged, ask them to contribute to your research. You'll get quality insights from real people who are interested in your company's offers. Pro tip: Use something like: "Processing your request may take up to 5 minutes. Check out X, Y, Z while we are sending your copy to your inbox." Here is a good example from Leadfeeder: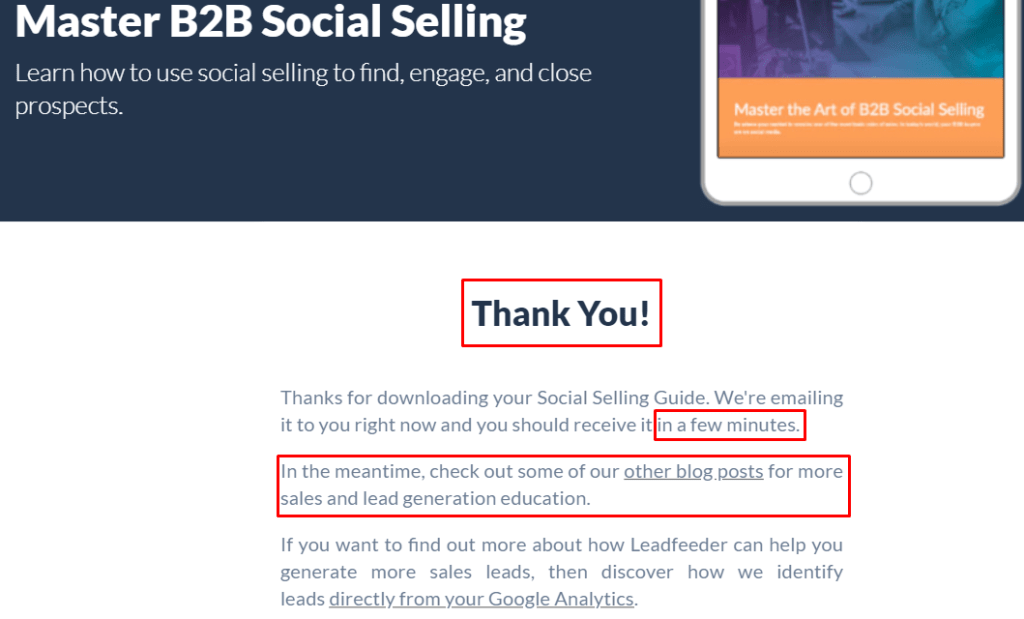 To sum up our post, we want to share final thoughts from
Pavel Gertsberg Head of Growth at Disciple, Social Network Software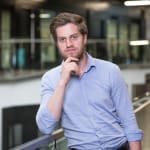 "Prospects are excited about the service or product when they submit a form. And a thank you page can either provide them with more relevant content or prompt to take action.  For example, by including an offer to book a demo with a sales rep on a thank you page we increase the number of demos by 35%.  With power comes responsibility. Because thank you pages are so powerful, you need to make sure you send the right prospects to them.  Here at Disciple, we direct smaller businesses to a thank you page with an option to test our demo. And we direct bigger businesses to a thank you page with a personalized demo offer." Did you like our post? What are your SaaS thank you pages best practices?
INBOUND MARKETING BEST PRACTICES TO INCREASE SAAS COMPANY'S SALES DOWNLOAD YOUR E-BOOK