You definitely heard a lot about #hashtags, you saw them on Twitter, you saw them in Tumblr and perhaps you saw in Facebook but as a marketer do you use them in your social media strategy? If you have ever wondered how to get the most of the hashtags here's a guide for you to get better use of the latest hashtag analytics and optimization tools.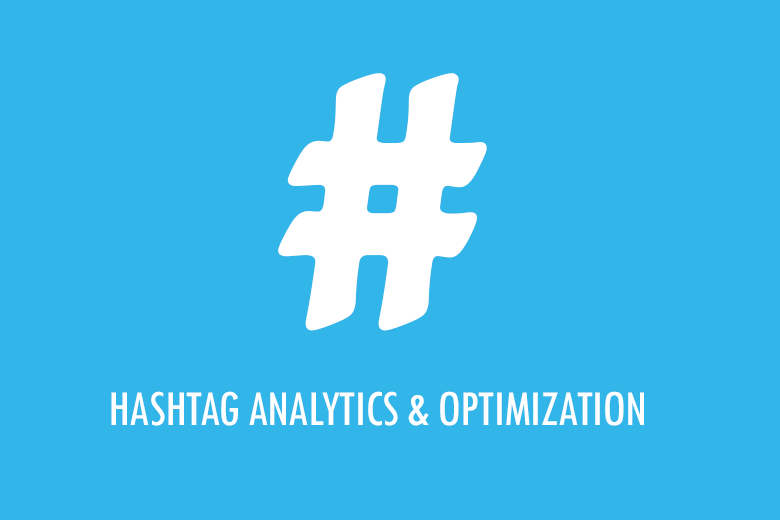 #History
Hashtags were first used in the 1980s when first users of Internet started to use them in their messages. The aim of hashtags was to collect the messages, photos, videos or other content into different categories.
Later on, Hashtags were presented in Twitter, when one person used #sandiegofire as a hashtag in all his posts to make people informed that there were wildfires in his living area. Since his usage, many social media networks started using hashtags to make people's communication easier.
#Usage
Hashtags give the opportunity for the marketers to follow conversation in which they are interested. For example, during many events like Oscar 2014, similar hashtags are created and people tweet pictures and posts to these events by using the same hashtags.
In addition, when a hashtag is used many times during a short period of time, it becomes a trend. These type of hashtags are visible to all users, so the probability that they will be seen by many people increases.
As a digital marketer, you should create such content and use such hashtags, which will get to larger audiences. You can use as many hashtags as you find that they are relevant and connected with your content.
#Analytics
There are many tools which offer hashtag analytics for example Tweetbinder, Hashtracking or Talkwaker, which are great ways to gather hashtag data, such as the age, educational background, marital situation, income rate of users and so on.
This information can help you analyze different campaigns, in the frames of which hashtags are used. For example you can see who was impressed by your campaign, who shared your content and so on.
There are some tools like RiteTag as well, which measure the productivity of your hashtags. It gives marketers the chance to optimize tweets and analyze their posts by offering the most effective hashtags for using.
#Optimization
Hashtag popularity and efficiency changes very fast over a period of time. For example, some hashtags about some major events, such as elections, new product launches or concerts are very sensitive to time changes, this means that you have a little time to use these hashtags in order to be successful.
Monitoring hashtags will give your team the chance to be notified when big changes are made to the hashtags that they track. Having this information will give them the chance to choose the best time for sharing content.
In addition, you can use several tools at once to reach more efficiency. For instance, you can optimize your tweets with RIteTag and then use Buffer to automatically tweet during a day instead of you.
So, when you already know the impact of hashtags and the effective ways of using them, here is a funny video, featuring Jimmy Fallon and Justin Timberlake, which shows how hashtags change our lives and the way we communicate with each other.