The Benefits Of Outsourcing Your Marketing To Armenia
November 19, 2015 – Sona Hovhannisyan
The Benefits Of Outsourcing Your Marketing To Armenia
Outsourcing is one of the latest buzzwords nowadays, as more and more businesses which are concerned with their costs and quality, are turning to other destinations for outsourcing their non-core business processes.
For majority of startups and small businesses, the first 2-3 years of business are the most difficult ones. In these cases, businesses cannot hire the top notch agencies to do their marketing, IT or other activities.  However, here is where outsourcing comes to help. With outsourcing your marketing, IT, accounting or finance activities, you will certainly get the following benefits:
Cost savings
The main advantage of outsourcing is saving money. When you start your business, there are many places where you need to spend a lot of money, like office rent, equipment, hiring employees, marketing, IT, accounting and so on. Of course, at first you cannot afford to do all these things at once, so outsourcing can be a great solution for you. For example, you can outsource your internet marketing activities to other companies both in your country and abroad, who specialize in a given field and can perform the tasks more efficiently. It's worth mentioning that by outsourcing such activities to countries where wages are low, you can save significant amounts of money and invest it into other important areas.
More focus
Outsourcing is a great chance for you to eliminate distractions and concentrate on your core competencies that really matter for your business. For example, if you are a fitness company, instead of spending too much time creating your digital marketing strategy, you can just focus on your fitness center's strategy, create some health plans and think of new services for your company. Outsourcing helps you focus on what is really important for you, while leaving non-core activities to experienced professionals.
Increased efficiency
When you outsource some of your business activities to  companies in other countries, they bring years of experience in business practices and expertise in delivering complex outsourcing projects. Therefore, they  are able to do a better job with their knowledge and understanding of that area. This naturally leads to an increase in productivity and efficiency in the process, which in its turn, contributes to the bottom line of your company. In other words, outsourcing allows you to "dream big and look further beyond" which means focusing on your business growth and strategy, while getting the high quality services you need at affordable prices. Now, that you are convinced about outsourcing, the next important step is to choose the right outsourcing destination for your business. Of course, one of the most important factors in this decision is the cost, but there are several other factors that you need to consider before making the final choice. Data security and privacy, skill sets, currency rate, government support, cultural/language issues, time zone differences, political/social environment are all important factors that can have an impact on the successful execution of your outsourced project.
Why Armenia?
Besides being one of the oldest countries in the world and being known for its fascinating culture and nature, Armenia is also a country full of skilled professionals in different fields, including IT and Inbound marketing. This is the reason why Armenia is becoming one of those countries where outsourcing marketing is beneficial. While India remains among the top outsourcing countries for IT and marketing services, Asia and Europe are making big steps in this field. Countries like England, Poland, Malaysia or Singapore have all proven to be amazing locations for outsourcing. Armenia, though small, is not an exception as well. Inbound marketing sector of Armenia is evolving day by day, and though there are not so many agencies out there, but the quality of existing ones is really high. There are some competitive advantages that make Armenia favourable country in terms of outsourcing marketing activities, such as:
R&D capabilities in marketing and computer science
Well educated and talented workforce with developed skills and English language proficiency
University programs specialized in marketing and related subjects
Competitive cost of labor and low operating costs
Continuous government support to the sector
Sustainable growth of marketing sector
Experience with large multinational companies, etc.
There are many other advantages one could mention, but if you are concerned with outsourcing your inbound marketing activities to Armenia, below are the main benefits that you will certainly get.
Benefits of outsourcing marketing to Armenia
Skilled Workforce
Your in house marketing staff may not always have the appropriate and needed skills, especially when you have more complex and larger projects which require extensive coordination among various components of the plan. Outsourcing to an experienced country with good marketing competencies will not only bring innovative ideas and higher energy, but will also provide the opportunity to get access to high-level talent people who will execute the goals of your marketing campaigns. Workforce of Armenia has a unique edge in terms of labor quality over other worldwide markets. Compared to other outsourcing locations, Armenia has a huge number of talented, highly-skilled employees, who can respond to all of your inbound marketing needs.  Every single year, Armenia has hundreds of college student and university graduates who are willing to enter the inbound marketing workforce of Armenia. Armenian professionals are creative and have deep knowledge of their work, which is the main reason why services offered are so reliable. Cost savings In general, money savings are considered to be the number one factor for outsourcing your inbound marketing activities to other countries. Here, Armenia can offer a lot of benefits and can help companies to significantly save money and spend these savings on their main business activities. The cost differentiation between salaries, operational overhead, cheaper infrastructure, tax breaks and other benefits are all considered to be major components that make Armenia so appealing to businesses. However, it is also worth mentioning, that though marketing services are offered at low costs, the professionals do not compromise on the work quality. Thus, outsourcing your inbound marketing work in Armenia can help you get high quality results with affordable prices. Proficiency in English One of the main benefits that Armenia can offer is its proficiency in English. Armenia has a huge population of English speakers and the number is getting bigger day by day. English language has developed in Armenia because of the education system and because of the presence of many international companies in the country. There are many great outsourcing locations like China or Japan, which have challenged the world with their technological and manufacturing power, but communication with these countries is rather difficult, as their citizens found it harder to master foreign language. This cannot be said for Armenia, as majority of armenians, particularly younger generation, speak English fluently. Therefore, Armenians have an edge over other countries due to their fluency in English. In addition to English, Armenians also tend to learn other languages, like French, Russian, German, Spanish, Italian  at their schools and universities. Advanced technologies Armenia has started de veloping its IT and marketing talent over more than 15-20 years ago, during the dot-com boom in 1990s and has not stopped ever since. Armenia has a lot of technically-savvy and highly skilled software engineers, who are ready to work at reasonable prices. In addition to recent developments in marketing industry, in the last couple of years, the Armenian Government has launched different initiatives to support the industry and to develop technologies to use in IT and marketing fields. Your company perhaps uses a variety of different platforms and technologies for various functions, but have you counted how many marketing-specific programs are you using? Particularly for small businesses, the answer is usually either not many or none. When you outsource your marketing to Armenia, instead of spending hundreds or thousands in additional software or tools, you will have the chance to work with professionals, who use the latest and best technologies for marketing, analytics, automation and more. There are other many advantages when you consider outsourcing your marketing to Armenia, but the ones mentioned above are probably the biggest benefits that every company will certainly get.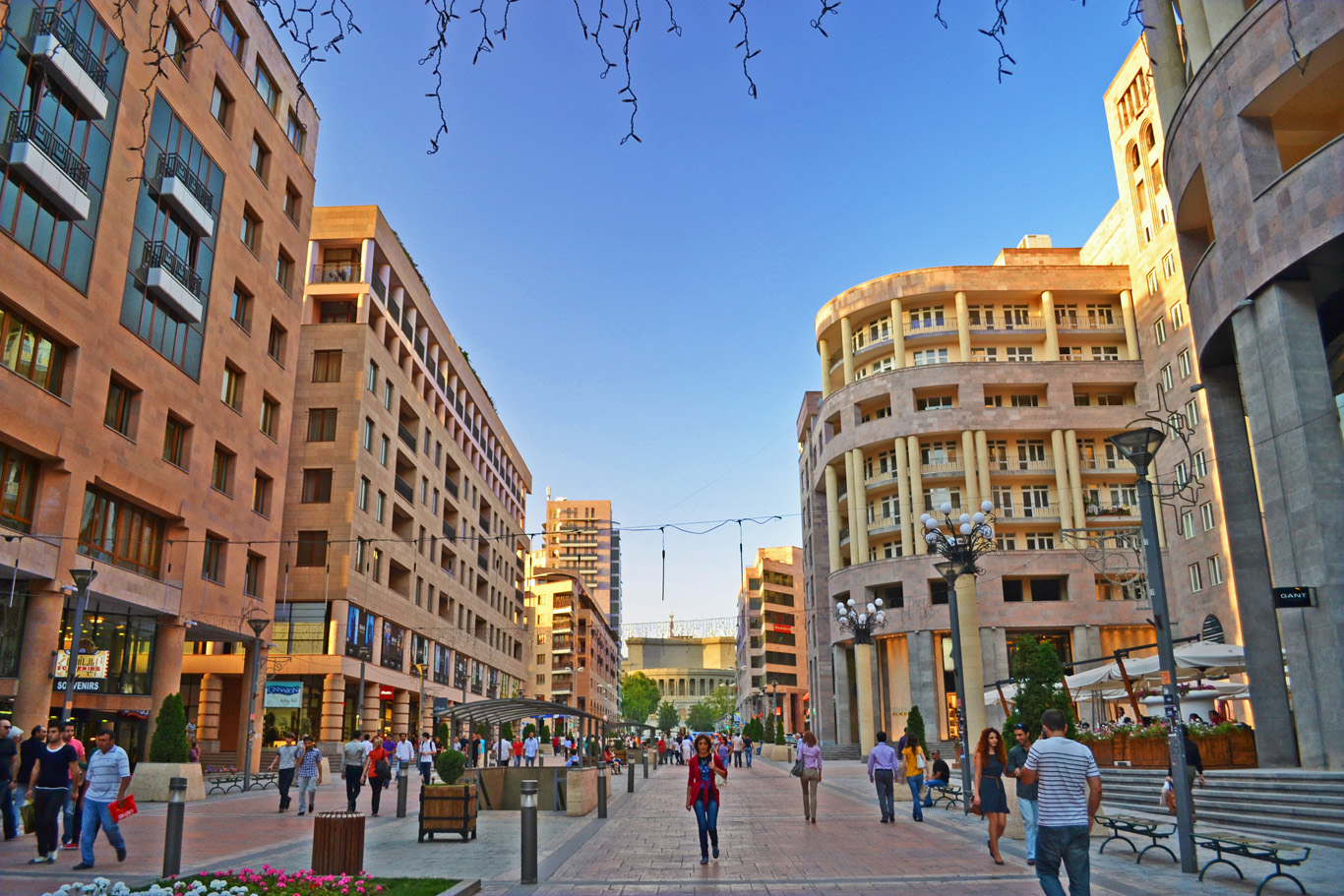 Incredo: Results driven inbound marketing agency in Armenia
Just because inbound marketing is a team sport, you need to work with specialized teams, and here we present one of the best inbound marketing agencies in Armenia, Incredo, whom you can trust all of your marketing activities. Incredo is an Armenia based inbound marketing agency and is a HubSpot Silver partner. We provide website design, HubSpot management and migration services, lead nurturing, content marketing and overall marketing strategy. Just because we believe that an outsourced agency's value is measured in outcomes and not outputs, we offer marketing campaigns that produce results based on our clients' business goals, like website traffic, reach, sales, customer loyalty, etc. Incredo's mission is: "To provide exceptional inbound marketing services with extraordinary people. Better team, better services, better delivery with excellence which always inspired us!" Incredo offers a variety of digital marketing, advertising and creative services through highly professional inbound marketing experts. We help our clients to reach out their target audience through advanced customer profiling model using big data, our 50 years of experience and dedication. Here are the main services that we offer: Inbound Marketing Success Plans Success plan is a strategy that helps businesses select the right buyer personas for their company and create ways for attracting, closing and delighting them. Success plans are among Incredo's best services. We research and analyze each case in order to create an individually tailored success plan for each client.  Usually, if everything is proceeded smoothly, out success plans have about 98 percent success rate. HubSpot Setup, Consultancy and Management  Being a HubSpot Silver partner gives benefits not only to Incredo but also to our clients. With Incredo, our clients get the chance to save up to $600, because we do onboarding for them for free. With our knowledge and experience in using HubSpot, we guide our clients and help them in getting started, understanding all the tools and techniques to get the most out of HubSpot. Content generation Content that delivers results are what Incredo truly offers. Incredo's highly professional content creators will help you generate the best content for your company, which will increase your traffic, leads and sales. We offer many content generation products which include but are not limited to articles, ebooks, guides, whitepapers, case studies, infographics, explainer videos and so on. Reporting, Integration and CRM Consultations Another service that is included in Incredo's catalogue is analytics. Our experienced team will help you identify your main key performance indicators and improve your understanding of the current market situation with the help of monthly marketing reports. Our goals are aligned with yours, as one of our top priorities is to increase your ROI. Performance driven UI/UX design Website is the ace card of your business. Most of the people get the first impression  and judge the credibility of business based on the company's website. This is why your website needs to be attractive and eye-catchy. For this purpose, your UI and UX should be well designed, easy navigable and mobile friendly. Incredo works with almost all CMS like HubSpot COS, WordPress, Magento and other platforms. We have experience working with SAAS, BPO, health/nutrition companies among which are world's fastest growing Inc 500 companies. Outsourcing your marketing activities is a big decision for any company. If used correctly, it can bring plenty of value by putting your organization in expert hands. The key component is to truly understand your company and its needs, so you make the right choice for the future growth of your company.