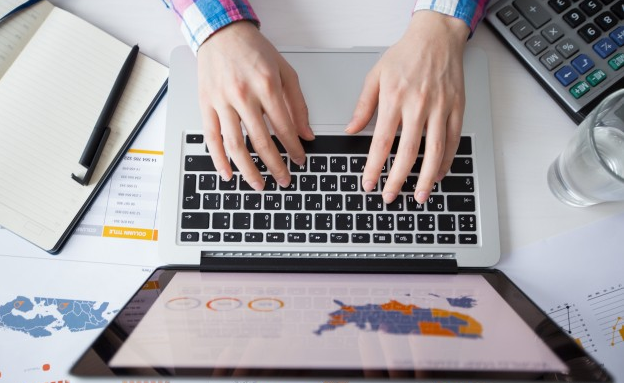 Some companies, upon experiencing a slow lead generation and low conversion rates turn in the direction of developing and promoting a blog with the hope that it will drive the results that they're hoping for. While not a bad idea in its own right, it can even be beneficial when paired with an effective marketing approach. It's not a tactic that will bring those results in a vacuum, even with a high promotion factor.
Blogs, all by themselves, are something that require a certain amount of effort on the part of the audience to which it is pitched. In the marketing world, putting people in a position where they've got to invest time and effort that is often otherwise competed for is not always the best course of action. Sure, it's informative, and that's great and all, by itself, it's not what you call a marketing campaign. It's more like a glorified signage, but with a lot more words and takes a lot more of their time to digest.
As Madeleine Park, a franchise marketing coordinator in MaidPro, puts it,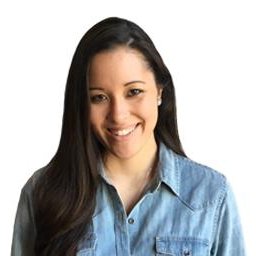 Work extensively with your website engagement factor and make sure content and product offerings always being loyal to your company's DNA. And, never perform several tests on a number of elements at the same time. While checking the color of an "Add to cart" button, test it all on its own and wait a few days before testing the "Checkout" button. The same goes for other elements throughout your conversion funnel. Do one thing at a time, test, analyze, and then move on. Czonversions are great, but aim to increase the Customer's Lifetime Value – LTV. Nevertheless, a 100% increase in conversion rate won't help much if your product doesn't provide the value to the consumers purchasing it. This causes customer disappointment, that soon will be visible on social media, Trust Pilot and more…
Plan for Short Attention Spans
To be as effective as possible, you need to plan for every possible contingency. Some people have the time, interest, and patience to invest in reading content, while others want the message in the most abbreviated manner as possible (like you might find in the 140 characters of a tweet) so that they can move on to the next item on their agenda. Ideally, you want your audience to locate you. Then decide you're a good fit for their need, and eventually decide to choose your service or product to fulfill that need. To accomplish this feat, you want to make that as easy as possible by being as visible as possible without being intrusive.
Meeting the content need is something that can also be effectively met with the use of ebooks, infographics, studies, videos, webinars, demonstrations, reports, white pages, etc. Inbound marketing isn't just picking one thing and running with it. It's about a comprehensive approach to drawing leads to your company. An approach with only one avenue of attack has to rely on the success of a single shot to bring results. Quite simply, that's not really a campaign.
Integrate everything
Defined, marketing campaign is a collection of the efforts all of your marketing avenues aimed at promoting your particular message. It begins with your value proposition, wherein you're offering your valuable product or service in a way that is relatable and meaningful for the audience that you're promoting to.
From the value proposition, you channel the leads that your offer attracts along your marketing funnel and eventually draw paying customers through the process. Along the way, of course, you're monitoring and measuring the marketing campaign for performance levels as it campaign moves along so that you can improve and perfect it for continued success.
Instead of just developing one piece of content, like a weblog, for example, an inbound marketing campaign is a comprehensive marketing approach that produces active results both now and in the long run. For example, a single strategic piece of content can become the focal point of a campaign when you combine it with the following:
Eleven tips to drive your content
1. Send an email blast to promote your blog articles
Many people now believe that email marketing is obsolete. Such an idea couldn't be farther from the truth. Despite the innovations that have taken place in the world of marketing over recent years, email marketing can be a very powerful tool if used correctly. You have to have a powerful subject line, and content that doesn't look spammy.
2. Promotional announcements and engaging posts on your social media profiles at regular intervals for the duration of the campaign
One of the most powerful ways to spread the word on any subject is social media. To learn more, check out this article about the importance of social media marketing.
3. Create targeted ads on social media platforms
Through social media you can reach out to your targeted audience of choice and share information related to your industry so that you become a leading thinker in the field.
4. Put it in your Google AdWords campaign
While content takes time to bring traffic to your site, an adwords campaign is instantaneous. When you first begin a campaign, the content will take some time to generate web traffic, that is why you need adwords going while your content builds credibility over time.
5. Make a landing page for people to visit to discover your content
Good landing pages are a prerequisite to have a good conversion rate. Make sure that you have a cool color combination and attractive pictures.
6. Send out reminder emails and last chance offers
When you have leads go cold, don't forget about them just yet, send out last chance email offers and discounts.
7. Offer it, or promote it, in additional formats like videos, webinars, infographics, etc.
These are all interactive ways that will add a personal touch to your campaign.
8. Strategically include more content over time to maintain momentum and interest
Once you have a good campaign going, don't give up, keep it going. Content has to always keep coming on a regular basis to maintain traffic.
9. Work on your existing content
When you have articles that are 3-4 years old, the possibility is quite high that the numbers and statistics mentioned in it need to be updated, the links need to be replaced with fresher ones and the broken ones just need to be deleted. It affects your ranking!
10. Rewrite your articles
This is the broader version of the previous point. If you have written something like "5 benefits of using our software" and after some time you add more features to your product, keep in mind to add at least 1-2 more sections in your article. The revised content can serve you again if your share it on your social media channels or send via email.
11. Monitor your campaign results and make any modifications that might improve results
Watch how things are going, if something isn't doing it for you, make changes accordingly. Tweek the pages that aren't producing, leave the ones that perform well.
These are some of the things you can do for the content part of your marketing campaign Now getting to that point means that you've identified particular areas where you want to see improvement in your sales activities and have committed to developing strategic content aimed at accomplishing that goal. An example of what this means might be a real estate firm that realizes a healthy amount of business in the single family residential market, but wants to accomplish more in the way of multi family properties like apartments or even commercial properties.
Social Media is a must
Virtual events, like a walk through or a webinar, for example, can be a good way to invite engagement at the beginning of the process and social media is a great way to drive participation. These can be a great way to develop leads. But remember to invite your participant to commit to being a part of your event by inviting them to sign up for it, thereby creating a higher level of buy-in. Promote yourself as an expert authority in your field by having someone in your company lead the event and be available to take questions and concerns from interested parties.
Once you've got their buy in on social media, blog, or email list, remember to reach out to them in a timely fashion so as to capitalize on their interest while the iron is hot. Be personable about it, as that personal touch can build your relationship with them. You want them to relate, and identify with, you, so that they'll be more likely to choose your company over another one since you are the one that the know, like, and trust.

Now that you've developed some leads and engaged with them, you want to move them through the funnel by keeping that process going. This is called lead nurturing and happens by staying in touch with them and continuing to provide value. This value coms not just in the way of your products or services, but also by educating them. Keep them informed about what you are doing and what you have going on. Continue to feed them new and interesting information on a continual and regular basis this will preserve that relationship and maintain their interest.
We all know the feeling of what it's like when this is absent. When a show gets boring, we change the channel; when an advert no longer engages our interest we move on to something else. Keep that in mind and ensure that you that you are keeping the beat alive. Additionally, that continued contact or engagement strengthens your relationship with your leads and helps them to be more confident about dealing with your sales team.
With the efforts of a successful inbound marketing campaign, by the time you reach the end of the sales funnel, you should have collected and aggregated enough information about your prospects. You should understand their interests based on what they have expressed by their words or actions throughout the process. Then be able to develop and propose targeted offers and propositions that you can realistically expect your client to buy into. You can position these offers across a variety of avenues including social media, email, ads, and even phone calls.
Once your prospect is converted to a paying customer, you want to retain them as a customer and hopefully encourage their repeat business over time. This is accomplished both by continuing to keep them educated about your services and offerings in a relatable and engaging fashion. You must be providing a high level of support and service, and providing it in a prompt manner that answers any questions they might have.
Customer centered promotions, programs, and service are a great way not only to keep customers and to get them to do repeat business over the long haul. Proactive Customer service operations, promotions, and engagements with your customers at any and all levels is another very important component in your marketing strategy. This allows you the ability to continue to collect, organize and put into use the information that you have gained about them and their interests over the course of your relationship both to keep them happy and involved
An inbound marketing campaign is more than just generating leads, it's an essential component of an overall marketing strategy that produces tangible results at every stage of the sales funnel. Strategic content and engagements employed at the right time in the right way at the right place not only brings in more leads, but continues to generate value over time. Developing and launching an effective inbound marketing campaign will bring better immediate and long lasting results than a single shot marketing approach.