The SaaS industry is currently booming and it's a market that is expected to grow even larger in the near future. Software as a service industry has been steadily growing since the last years and will continuously increase in revenue over the next years. Statista, an online platform for data collection and statistics, predicts that cloud software will grow to surpass $157 billion by 2020.
With such numbers, it's no secret why so many companies are hurrying to get their SaaS businesses off the ground. The problem here is that there are a lot of ways you can do this – there are different models you can follow and the biggest challenge is figuring out which one is the best fit for your SaaS company. How to choose the right SaaS sales model for my SaaS company? This is a question/challenge that many SaaS companies face nowadays.
In today's article, we will take a look at various SaaS sales models in order to help you make a smart decision and understand which model is most suited for your team.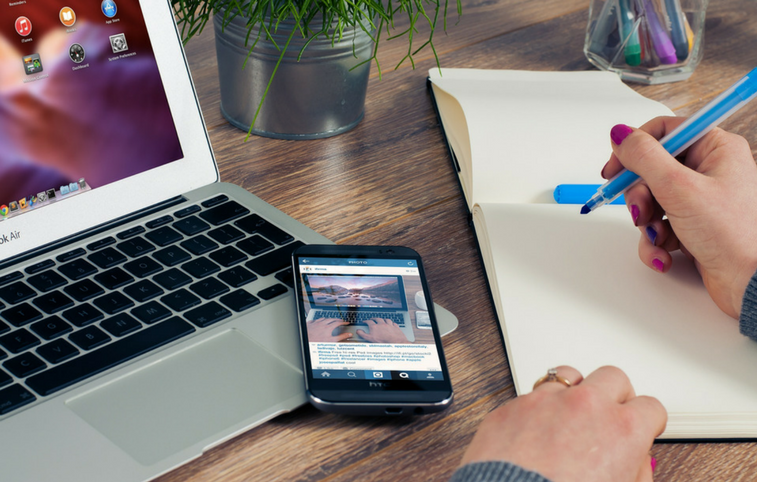 For a SaaS company, both success and failure depend on the choice of the business model. It's as simple as that. In his "SaaS Sales Models: Strategic and Organizational Choices" report, Joel York said that choosing the right SaaS sales model would help SaaS companies to smoothly grow from seed funding to A route to B round and beyond. Choosing the right model can set your business in the success path and choosing the wrong model can leave your SaaS company with nothing.
There is no single "right way"
If you are walking down the right path and you are willing to keep walking, then eventually you will make progress. However, this does not mean that there is only one path to success for SaaS companies. According to Jeffrey M. Kaplan, one of the most commonly accepted myths of the SaaS industry is that it is inherently a high-transaction business. This view has been fostered by the rapid growth of many commodity-oriented SaaS companies and public cloud services. However, just as the overall technology and software industries have different paths to success, so are the SaaS and cloud-computing segments evolving in a variety of directions, requiring different sales techniques and models.
As an example, Kaplan mentions Passkey, a SaaS company that provides group-reservation systems to major international hotel chains. While the majority of SaaS companies offer free online trials in order to win leads and customers, Passkey starts at the top of the corporate level, catering directly to CEOs.
This is a unique SaaS sales model and the benefits are stark. Besides selling a high-priced SaaS software, Passkey also makes multi-year deals that can be worth millions of dollars. Even more surprisingly, Passkey is able to convince its customers to pay for their multiyear contracts upfront. Though It may be challenging and difficult for many SaaS companies to operate like Passkey, to charge high prices and target large, established corporations, it could perhaps be exactly what your SaaS software requires.
This example shows that there is no one right way in SaaS sales models. It is important to have an open mind and make sure that you have considered all the options, rather than going straight for a high-transaction model.
Picking the ideal SaaS sales model
In general, there are three main SaaS sales models: customer-self service, transactional and enterprise. While mature SaaS companies may employ all of the three models, a SaaS startup will likely only have the resources to master one of them at first.
So, which one is the best choice for your SaaS company? Let's go deeper in each of the models.
1. Customer Self-Service sales model
The customer self-service SaaS sales model is also known as the higher-volume, lower-price method. It is a model that is designed to achieve significant revenue at a low average selling price (ASP) with the help of free trials and freemium offers.
Achieving substantial revenue at a low price means removing complexity and cost from the purchase, in order to prepare a ground for high volume. Complete customer self-service can be the ideal sales model, but in this case, customers need to be able or willing to serve themselves, understand the value of the products themselves, including things like purchase, use, support, etc. However, even if your product is so simple that it can provide a 100% self-service purchase, you can never get away with 100% self-service support, as your customers need you in order to solve their problems, or you risk ruining your brand image and reputation.
The customer self-service SaaS sales model typically breaks down across customer-facing functions in the following way:
Sales: None.
Marketing: Full responsibility for the revenue, for creation of awareness, educational content and automation capable of driving business through the entire purchase process from awareness to close.
Support: Provides automation and tools for easy on-boarding; provides templates and educational content that lets customers to resolve any issue that they may experience.
The customer self-service model is used by companies like Dropbox, Zoho, Yammer, Basecamp, whose customers are single users or small teams which are acquired through the company's' online platforms.
2. Transactional sales model
The transactional sales model is a scalable one, with solutions that are typically sold over the phone or messaging service to medium-sized or large companies.
As pricing for certain SaaS products increases, customers become less willing to spend their money without at least knowing that there are real live, actual trustworthy human beings behind the company's website URL. Higher average selling prices bring higher expectations for these business relationships, such as signed contracts, premium service-level agreements, invoicing and the ability to speak to a staff member whenever problems arise.
The risk-driven needs for a more interpersonal business relationship drives the SaaS sales model away from customer self-service into a transactional sales model, which is characterized by efficient, high volume sales and support operations, short sales cycles, and rapid onboarding. Some SaaS companies that make use of the transactional sales model include Marketo,  Zendesk, and Xignite.
The transactional SaaS sales model typically breaks down across customer-facing functions in the following way:
Sales: Sales representatives are supported by online content, automation, necessary tools, training, incentives and other metrics that enable higher efficiency and many transactions per sales representative.
Marketing: The marketing team feeds highly qualified leads to the sales team in order to build the sales pipeline. The marketing team improves efficiency by removing possible roadblocks with the help of educational content and automation that drive complexity out of the purchase.
Support: Support representatives must meet a range of SLAs from limited pre-sale support, through premium post-sale support with tools, training and metrics that enable high efficiency and many transactions per support representative, complemented by customer self-service tools, templates and educational content.
If your SaaS product is suited for it, the transactional method can deliver to your company the best of both worlds in terms of customer communication during the sales, marketing and customer stages for highly desirable, highly useful yet pricey SaaS products. For mid to high-level SaaS agencies who would like to choose the right SaaS sales model for their company, transactional sales model is the right decision.
3. Enterprise Sales
While most of the SaaS companies out there today gravitate toward transactional sales or customer self-service, some SaaS startups have products that provide so much value per customer and are so complex to implement and master that their natural starting point is traditional enterprise sales.
The enterprise sales SaaS model is also known as the lower-volume, higher-price method, as it focuses on providing sophisticated, cutting-edge solutions that justify their high price tag. SaaS companies that make use of this model have exceptionally well trained sales teams, who can explain the product's concept in depth in order to show the customer why such a high outlay is expected on their path. They have an intimate knowledge of the software, and can explain all that it can do, demonstrating its entire value to the user.
Two good examples of product categories that this model is suited for are cutting-edge Internet marketing tools, that are employed by brand consumer marketers such as BazaarVoice and BrightEdge, and feature-rich suites that automate strategic, core business processes for mid-to-large enterprises, such as Netsuite, Workday or Passkey.
The enterprise SaaS sales model typically breaks down across customer-facing functions in the following way:
Sales: Sales reps are focused on a narrow set of target prospects and they are directly supported by product marketing and sales engineering resources at the deal level.
Marketing: In this model, high-end marketing that facilitates brand awareness, education and trust-building is used. It is then supported by the sales team, including telemarketing spending to target prospects and detailed marketing tools such as product roadmaps, ROI calculators and so on.
Support: Highly engaging support up to on-site issue resolution is used, which is complemented by educational tools and training tailored to the specific needs of individual customers.
Customer self-service, transactional, or enterprise – choose your SaaS sales model wisely…
Choosing the right SaaS sales model for your SaaS company is a make or break decision. Choose the right model and you will grow smoothly; choose the wrong model and you will end up having horrible sales results. The guide mentioned above is a simple but powerful strategic framework, one that hopefully can answer to questions like how to choose the right SaaS sales model for my SaaS company.
Which one of the SaaS sales models are you using? Do you have any tips to share with us? Feel free to share your thoughts in the comments below.