We Believe We Are Exceptional
Artash Arakelyan - Founder & CEO
Artash is the sole founder of Incredo LLC. A man who created a company from zero and within one year made it one of the fastest growing and successful companies in Armenia. With his unique methodology and leadership skills he further continues to lift the company to higher levels. By his teammates he is described as a great leader, professional specialist in marketing sphere, charming teammate and so on.
Pavel Aramyan – Content Manager, Writer
Pavel or, as friends call him, Pash is a man of results. He is a proven outstanding professional with MBA background. With his energetic character and work experience, he is one of the driving forces behind Incredo. He has a very bright personality with great leadership skills. Teammates describe him as smart, friendly and honest man who is very supportive and loyal friend.
Spartak Davtyan – Web Developer
Spartak + PC = ♥. He is the computer guru of Incredo. Spartak is very confident with many web tools/languages, including HTML, CSS, JavaScript, jQuery, PHP etc. He works with HubSpot, WordPress writes his own content management system, and constructs completely new websites on his own with the all back-end work. By teammates he is described as a helpful, engaging and charming person.
Jemma Karapetyan - Account Manager
Jemma is the "diamond" of Incredo. With her strong MBA background she is driving her projects to skyrocketing levels. With excellence in mind, Jemma is using her knowledge, experience and intellectual power to solve her tasks quickly, precisely and with high quality. Teammates describe her as a lady, who will boost every project in a limited amount of time. Meanwhile, she is very mindful, happy and friendly person.
Sona Hovhannisyan – Content Writer
Sona is the story-maker of Incredo. With her great writing skills and intellectual information processing she makes the best content for best audience. She is very punctual in everything she does. She has a strong writing experience with MBA degree. Because of her articles, thousands of clients are becoming more informed about different issues in different industries.
Lilit Avetisyan - Social Media Manager
Lilit is a typical Armenian lady: humble, clever and industrious. She is very sagacious and empathetic person who cares a lot about clients, work and team. She is a work lover and is ready to fully use her knowledge for the benefit of clients. She is a social media expert with a background in psychology.
Melanya Bidzyan – Account Manager
Melanya is good at everything. She is an expert for every stage of the inbound marketing. Melanya likes very much to research, explore and learn new things. In a limited amount of time she manages to do all the tasks assigned to her and do it without any spaces. She is very strategic person both in life and in work, and it is no surprise to say that she likes very much strategic marketing. She has a deep base of language skills: she's perfect at Armenian, English, German and Russian. By teammates she is described as very kind, positive, hardworking and smart individual.
Ghukas
Stepanyan - HR manager
Ghukas is the driver of our team. By profession he is a public administrator, but his knowledge is not limited only to that: he has great skills in psychology, management, marketing and music. If you had a luck to listen to the notes that Ghukas plays on piano, you'll take that troughout your life. Besides being the HR manager of Incredo, he is also an inbound marketing certified professional. So, be attentive during interviews, applicants!
Andranik Yeritsyan - Project Manager
Andranik is the explorer of our team. He likes to constantly research and find new information about techniques, tools and other things to improve his work processes. Andranik, or as friends call him Ando, is a very bright man with limiteless charisma. He likes his work very much and usually works 7 days per week to achieve his greateness. He also has an interesting and useful hobby: horse riding. Ando spends his vacations by riding his white horse within all of the mountains in Armenia.
Sergey Grigoryan -Web Developer
Sergey is an optimist with an experimentator's mindset, fond of researching technical issues and gathering information on the big picture before jumping into action. Being a physicist, he prefers practice over theory. He speaks various languages, likes reading, especially science fiction. When he is alone, he seems to be absolutely absent from the real world, but in a company of friends undergoes a total metamorphosis, and becomes the main engine, pushing everyone towards forgetting everything and having fun.
Hripsime Harutyunyan - Inbound Marketing Assistant
Hripsime - the vegetarian and adherent of healthy life style at Incredo..;) She is a persistant, precocious and stubborn person, who tries to achieve perfection in everything she does. With a background in economics, she found marketing to be the best industry to enhance her business knowledge and creativity. Her dream is to work for NYSE and meet Warren Buffett. She is devoted to family, friends, gym and self-education whenever she has free time.
Anna
Harutyunyan - Content Writer
Anna is a freelance content writer at Incredo. She has experience in working as a teacher, a higher-education quality assurance specialist, as well as a commercial director. However, her main interest remains creating useful content. When she isn't writing or researching materials for her articles, she is reading fiction or traveling.
Kristine Tunyan - Inbound Marketing Assistant
Kristina is the youngest person at incredo (but it doesn't mean anything during the working process). She is a highly motivated and enthusiastic girl! Peaceful (except during her exam periods that drive her mad) and positive character helps her maintain the balance between education, work, food, private life, bedtime and friends. She also has lots of hobbies: traveling, reading, cooking and more!
We Are An Armenia Based Inbound Marketing Agency
Incredo's team of highly skilled individuals have much to offer. We are inbound marketing agency and official Hubspot partner based in Yerevan, Armenia. We work with health/nutrition, SAAS, BPO service companies among which are world's fastest growing Inc 500 companies (under 50)
Results Driven Hybrid Marketing Team
We believe an outsourced agency's value is measured in outcomes, not outputs. We run integrated marketing campaigns that produce results based on clients' business goals—website traffic, reach, engagement, leads, sales and customer loyalty. We use hybrid talent, advanced marketing technology and inbound strategy to drive performance.
Our hybrid marketing professionals are highly trained to deliver services across analytics, automation, content, email, public relations, search, social, strategy and web. They are tech-savvy, A players who provide integrated solutions that historically required multiple agencies and consultants.
Our Mission: To provide exceptional Inbound Marketing services with extraordinary people. Better Team, Better Services, Better Delivery with excellence which always inspires us!
A Small Portion of Our

Client Portfolio
We strive to create as much value as possible for every client. Regardless of the industry, we run integrated campaigns that generate leads and sales conversions. Below is a sample of the awesome companies with whom we work.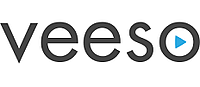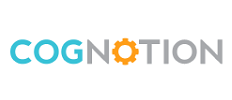 Are You Ready To Take Your Business To The Next Level?
If you're finally ready to say that 'slow to no growth' is no longer an acceptable option; and if you're finally ready to take action now to move your business forward in a real and substantial way, then this is your chance to connect with us for a free private consult.
Call us today at (415) 800-4301 or schedule a free lead generation consulting call with our specialists. Turn those clicks into clients TODAY!.